Pennsylvania Addiction Treatment Information
There are roughly a million people over the age of 12 in Pennsylvania who are dependent on or abused alcohol and drugs withing the past year. Additionally, there are hundreds of thousands of adolescents who don't perceive a great risk in binge drinking or smoking marijuana. Attitudes toward drugs like these as well as the massive onslaught of people abusing prescription drugs has many people in Pennsylvania seeking help for their substance use problems.
If you are looking for addiction treatment help for yourself or someone else, you've come to the right place. Addiction Treatment Services can not only assist you in finding quality rehabilitation programs, but also work with you to verify insurance coverage and arrange intervention services as well.
Despite the large numbers of people abusing alcohol and other drugs in Pennsylvania, there are only about 55,000 people in treatment on any given day. This number is up by about 10 percent compared to five years ago.
Of those in treatment, 41% are getting help for drugs only, 14% are for alcohol only, and the remaining 45% are for both alcohol and illicit drug use.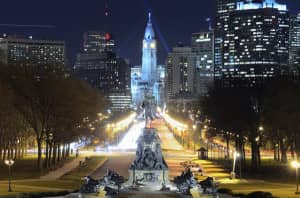 Being in the Northeast, Pennsylvania has seen a heavy amount of opiate addiction for a long time. From heroin to prescription painkillers, opiates are one of the main substances abused there. As a result, there has been a significant increase in the number of people receiving either methadone or buprenorphine as maintenance drugs for opioid replacement therapy. For people looking for other options, such as detoxification and other forms of treatment, we can help.
Whether you're seeking an residential treatment program with inpatient services, an intensive outpatient program or something in between, we can assist you in finding what you need. Although the gap between those who need help for addiction and those who actually receive it is still too wide in Pennsylvania, there is still hope. Recent changes in insurance laws have helped many more thousands of people find rehabilitation programs that are covered.
Let us help you or your loved one in Pennsylvania get started on your road to recovery today.
Additional Resources for Pennsylvania
Pennsylvania Department of Drug and Alcohol Programs (DDAP)
02 Kline Village, Suite B
Harrisburg, PA 17104-1579
717-783-8200
//www.ddap.pa.gov/
DDAP is tasked with developing and implementing programs designed to reduce substance abuse and dependency through quality prevention, intervention, rehabilitation and treatment programs; educating all Pennsylvanians on the effects and dangers drugs and alcohol abuse and dependency, and the threat they pose to public health; and mitigating the economic impact of substance abuse for the citizens of Pennsylvania.
The National Association of Addiction Treatment Providers (NAATP)
313 West Liberty St., Suite 129
Lancaster, PA 17603-2748
717-392-8480
www.naatp.org
Women for Sobriety
PO Box 618
Quakertown, PA 18951-0618
(215) 536-8026
www.womenforsobriety.org
Alcoholics Anonymous (AA) meetings in Pennsylvania
Find local AA meetings here
Addiction treatment programs in Pennsylvania
Search PA addiction treatment programs here