There's no question that substance abuse rehab is difficult, but one of the most difficult parts that tend to be glazed over is payment. Recovery is expensive, and if you don't have insurance that covers it, then it's that much harder to pay for.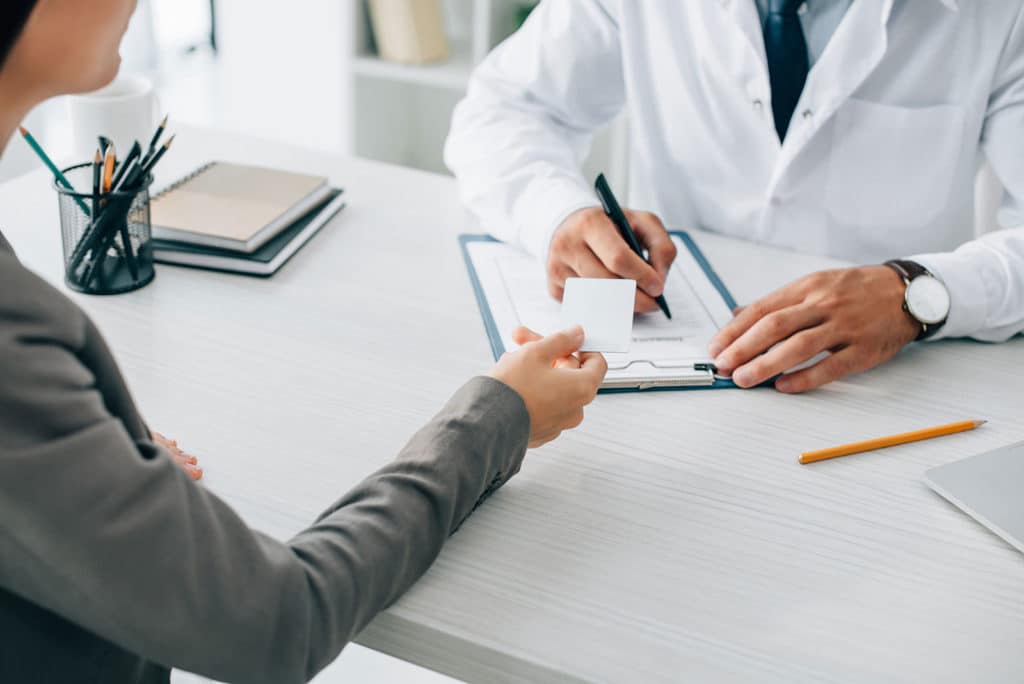 For those who are struggling to break free of drug addiction, payment should not be another barrier to receiving treatment. People who don't think they can afford treatment can rest assured that there are Addiction Treatment Services options available to meet your needs. There are a few different ways that one can pay for rehab without insurance, and one of them just might be the right solution for you.
How Expensive Is Drug Rehab?
To speak rather broadly, and to put a number on the grey area that is individualized treatment, the average cost for rehab is $1,000 at the lowest to $60,000 at the highest (without insurance). The reason this range is so vast is due to the fact that individual needs to play a large part in dictating one's treatment costs.
Depending on the situation, it can be difficult to discern a specific price point for addiction treatment. One contributing factor for the price of drug rehab has to do with varying treatment options available to each patient. What's even more complex is that each individual is unique, and different people respond to treatment in different ways; there is no cookie-cutter formula for drug rehab.
Different Kinds of Rehab Without Insurance
Some costs affiliated with different kinds of drug rehab at their lowest include the following:
Detox: $1,000
Inpatient: $6,000
Outpatient: $5,000
Admitting that there's a problem is difficult. What's even worse is that some people neglect seeking treatment because they don't know what options they have. There are enough frightening aspects of the recovery process in itself; adding affordability to that list makes the odds seem even more impossible.
To start, it's important to know exactly what someone's individual needs include. This could mean the difference between thousands of dollars and tens of thousands of dollars. This could make seeking help a less intimidating process to walk through.
Drug and Alcohol Detox Treatment
The overall costs of detox treatment is largely dependent on whether someone is apart of an inpatient treatment program (most often detox is included), or an outpatient treatment program (most often not included in the total cost). Regardless, detox is a medically assisted treatment option that weans drug users off of their dependency with the close monetization of medical professionals. The purpose of this program is to treat those who are likely to experience drug withdrawal.
Inpatient Treatment
Inpatient residential treatment, like other treatment costs, is largely dependent on both the duration of the program and the treatment center itself. For a 30 or 90 day program, prices could range between $12,000-60,000. That being said, inpatient treatment options could last anywhere between 28 days and 6 months; it all depends on the needs of the individual. Used to treat more severe cases of addiction, this method of recovery allows patients 24/7 access to professional medical personnel should the need ever arise.
Outpatient Treatment
Rehab is expensive, but some options are more cost-effective than others. For example, outpatient rehab is significantly more affordable than inpatient treatment. Used to treat milder cases of addiction, outpatient treatment programs provide patients with 10-12 hours of access to professional therapists and psychologists. This treatment option could last anywhere from 3 months to over a year.
State-Funded Rehab
State or government-funded options may just be the answer for someone who is struggling with substance abuse but can't afford treatment because they don't have insurance. In fact, under the Affordable Care Act, it was deemed necessary to consider substance abuse as a disorder and to require drug screening. Not only that, but brief intervention is also a requirement for insurance.
According to recent studies, 1.6 million people who suffer from substance abuse receive coverage through the Affordable Care Act. Because of this health care reform, medical coverage is available to millions of people who were previously limited to what they could afford. Dependents are even allowed to stay on their parent's plans until they're 26 years of age.
Employee Assistance Programs
Employee assistance programs help people manage personal and/or work-related issues such as child-care, grief, drug/alcohol abuse, and much more. Most employers offer this to their employees, and it also remains confidential. These programs most often require no cost to the employee. In fact, depending on the employer and a company's benefits, this level of care may even extend to an employee's family.
Rehab Without Insurance doesn't Mean Rehab Without Options
For those seeking substance abuse treatment, it can become intimidating to count up the cost of rehab, especially when insurance options are limited. Money should be the least of anyone's concerns when they are seeking help for their recovery needs. Thankfully, there are options for those who are seeking Addiction Treatment Services. Our goal is to set patients up for success so that they can move on to a life of peace, not controlled by the harm of substance abuse.
If you are looking for substance abuse treatment, it is imperative to recognize which payment options will be helpful for you or your loved one. Health care reforms in recent years have made it possible for people who struggle with drug addiction to pursue recovery in an affordable manner. Not only that, but there are also other options, such as employee assistance programs and credit cards.
Though some treatment options are more expensive than others, it is still good to know one's options when it comes to payment. The last hurdle somebody with substance abuse wants to jump in the financial hurdle. It is unnecessarily intimidating. Addiction Treatment Services wants to help you or your loved one overcome the dangers of substance abuse and addiction. If you are interested in finding out how you can afford treatment, you can contact us here.