Regular outpatient rehab treatment focuses on providing patients with access to care and support for addiction recovery in a non-residential setting. Typically speaking, those entering outpatient substance abuse treatment have already completed a residential program and/or received treatment through an intensive outpatient or partial hospitalization treatment program or facility.
Benefits of Outpatient Treatment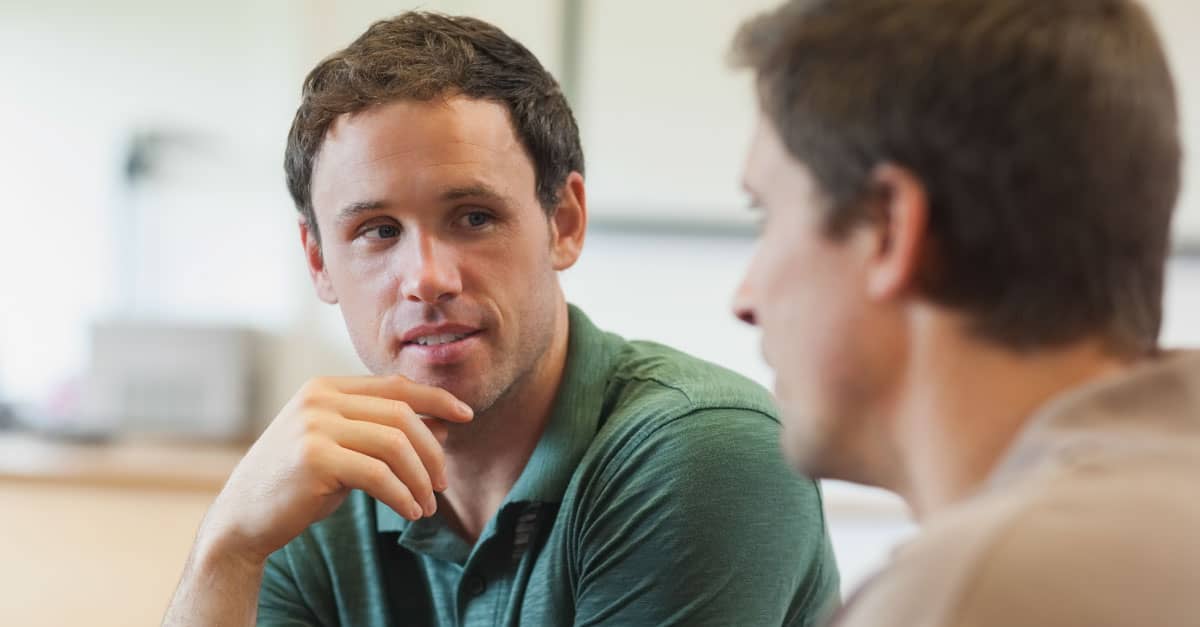 Outpatient substance abuse treatment provides those recovering from addiction with much-needed support as they transition back into their everyday lives. It's important to remember that relapse is most common right after an individual exits residential treatment.
Let Us Help You!
Regardless of where you live, there is a treatment center nearby that can help you overcome your addiction. Call us today for assistance in finding the best treatment for your situation!
GET HELP NOW
The extra encouragement and treatment provided by outpatient care play an essential role in helping individuals achieve long-term sobriety and addiction recovery. Other key benefits of outpatient substance abuse treatment include:
Life Skill Development
Relapse prevention is a set of skills and strategies that an individual can use to avoid the temptations of relapse and maintain sobriety. Individuals typically learn these skills during residential treatment. During outpatient care, relapse prevention strategies are expanded upon and reinforced.
Direct Access to Friends and Family
Transitioning back to normal life following residential treatment is a uniquely difficult challenge. The support of friends and family can play a critical role in helping a recovering loved one successfully manage this change. Outpatient substance abuse treatment provides family members with the opportunity to practice support strategies learned during family therapy.
Flexibility to Work or Attend School
One of the most appealing advantages of outpatient substance abuse treatment programs is the ability to continue working or attending school while receiving care. Balancing responsibilities at work with care in the evening is also a helpful exercise for individuals transitioning into long-term sobriety. Plus it helps them strengthen their stress management and coping skills learned during prior stages of treatment.
Questions About Treatment?
If you or your loved one is struggling with addiction, you probably have many questions regarding your options for treatment. Our admissions counselors are standing by to answer your questions!
GET HELP NOW
Does Insurance Cover The Cost Of Outpatient Programs?
Another key benefit of outpatient substance abuse treatment programs is that they generally are less costly than residential or partial hospitalization treatment. As a result, health insurance providers are more likely to offer more comprehensive, extended coverage for outpatient care.
Whether you are covered for substance abuse treatment, as well as the extent of that coverage, will depend heavily on which state you live, your current coverage plan, and your health insurance provider.
Want to learn more about how outpatient substance abuse treatment can be covered by insurance? Visit our insurance resources or contact us directly for more information.
What Kind of Program is Right for You?
Outpatient rehab is ideal for those who are familiar with the strategies and tools necessary to live a life free of addiction but would still like extra support in staying sober. Additionally, outpatient treatment allows those in recovery to return to, or keep up with, work or school obligations while they receive ongoing care.
However, for many patients? especially those in need of medically guided detox? outpatient treatment is not an appropriate first step. Consider the following:
Inpatient and outpatient programs offer different benefits, but each is effective. That's why it is helpful for those struggling with addiction and their families to work with addiction treatment specialists when searching for care.
More Information
For more information we recommend https://www.samhsa.gov/ to find a treatment center near you!