Because alcohol is legal, it's perceived by many people as less harmful than other drugs. This couldn't be further from the truth.
Nearly 90,000 people lose their lives from alcohol-related causes each year in the U.S. That makes it the third most preventable cause of death in the country.
Fortunately, there are plenty of ways for an alcoholic to get sober and put the pieces back together. Often this process starts with an alcohol intervention. This is a strategy that allows families and friends of an addict to play an active role in their recovery.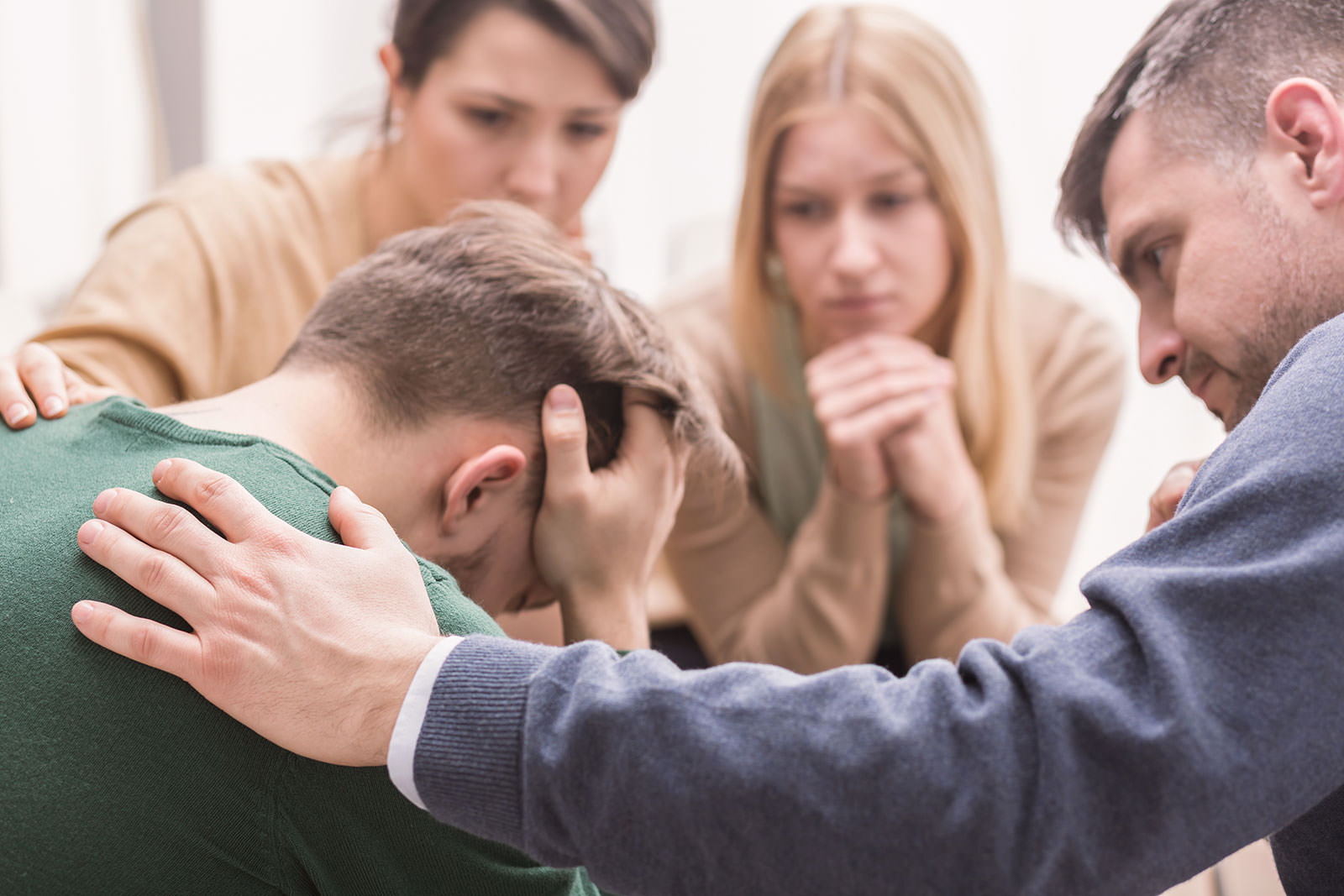 If someone you love suffers from alcohol dependency, keep reading. We're breaking down the details of an intervention and discussing how you can plan a successful one.
Understanding Alcohol Intervention
An intervention provides you and other close relatives and friends with an opportunity to help your loved one take the first step towards recovery. It presents a controlled environment where you can help your loved one understand the destructive nature of their addiction.
You can opt to seek help from a substance abuse counselor or intervention specialist. They can assist in planning the meeting and give you a number of intervention strategies that will work for your specific situation. They'll also guide the meeting so it progresses smoothly.
However, hiring a professional isn't always necessary to hold an effective intervention. It's possible to successfully plan and conduct the meeting on your own.
Due to the sensitive nature of these meetings, it's crucial you plan thoroughly. Going into an intervention without a clear understanding of the group's goals can lead to conflict and even drive your loved one further away.
Planning an Intervention
If you opt to handle the intervention without the use of a counselor, one person needs to take control and act as the leader. This ensures everything stays on course.
Even if a counselor isn't involved in the actual meeting, it's advisable to speak with a substance abuse professional first. They can offer suggestions for planning a successful intervention.
Choosing the Right People to Participate
The first step is to choose the intervention team. It should consist of close relatives and friends your loved one trusts and feels close to.
It's extremely important the subject of the intervention is comfortable with everyone present. The last thing you want is for them to shut down instead of opening up to the group.
Avoid including anyone who has a history of conflict or tension with your loved one. This could lead to fighting and negativity, which is the worst-case scenario.
Another rule of thumb is to only include people who have experienced the effects of the addiction firsthand. Remember, addiction doesn't only hurt the addict. It hurts the people close to them as well.
Finally, it's important everyone involved brings something to the table. This is a team effort, so if someone in the group is uncomfortable or hesitant about participating, they probably shouldn't attend.
Decide On Treatment Options Beforehand
Once you've assembled the intervention team, you all need to discuss treatment options. This way you have a tentative plan in place once the intervention is over.
The treatment options you decide on will depend on the severity of the addiction. In most cases, detox needs to be the first step, especially if withdrawal symptoms have already set in.
If the addiction is a result of a preexisting mental condition, such as depression, ongoing therapy is necessary. Failing to address the root cause of the dependency will increase the risk of relapse.
Speak to substance abuse facilities in your area to get a better understanding of your options. You can then make suggestions at the end of the intervention instead of making assumptions with regard to the next steps.
Preparing for the Intervention
An intervention is not the place for improvisation. It's important the entire group discusses the plan and takes notes regarding the process. You may even want to rehearse before the day of the meeting.
Decide on who will start the discussion so there's no confusion or awkwardness. Then, everyone should take turns speaking.
It's important for everyone to make it clear how the addiction has caused hardships. Your loved one needs to understand the impact their drinking has had on those around them.
Compassion is key here. Make sure you convey you're only acting out of concern and are there to help.
However, you also need to set some guidelines. Let your loved one know if they don't take steps to get help, repercussions will follow. They need to know they may lose the support of their family and friends if they don't meet you halfway.
Deciding on the Right Time and Place
The setting of your intervention is critical to its success. It needs to be a place your loved one feels comfortable. A close friend or family member's house is best.
The location shouldn't be a place your loved one associates with alcohol. It should be a neutral location with an inviting environment.
Timing is also very important. Choose a time you know your loved one will be sober. It should also be on a day they don't have any obligations like work or school.
Plan on keeping the intervention around an hour to an hour-and-a-half. Anything longer may start to become stressful for everyone.
Avoid letting your loved one know what you have planned. You don't want them disappearing or making an excuse to get out of the meeting.
After the Intervention
Once everyone has had a chance to speak, it's time to go over treatment options with your loved one. This is where your research will come in handy.
Set timelines on when they'll enter a facility or start substance abuse counseling. Express that you're holding your loved one accountable for adhering to a treatment plan. In addition, let them know you're there to help with the process.
You also need to follow up with them after they've received treatment. They need to know they have your ongoing support.
Find the Best Alcohol Treatment Option Today
An alcohol intervention is a great way to jumpstart the recovery process for a loved one who struggles with alcohol abuse and its effects. Use the steps discussed above to ensure your meeting goes as smoothly as possible.
Once you're ready to start the treatment process, we can help. We assist families and individuals in finding the right substance abuse treatment options for their situation. Contact us today to learn more.