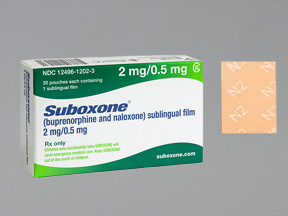 Buprenorphine has been a drug that has changed the addiction treatment industry, and up until now the Suboxone variation (buprenorphine mixed with naloxone) was only available by name brand. However, the U.S. Food and Drug Administration (FDA) recently approved two generic versions of Suboxone in tablet form.
The initial idea behind the drug was to curb opioid withdrawal symptoms while also helping to prevent overdose. For many millions of people the drug seemed to work wonders, but with most controlled substances there are challenges and Suboxone has been no exception.
A windfall for drug maker Reckitt Benckiser, sales of Suboxone have totaled more than $1 billion annually on what was a steep increase in users from its approval in 2002.
Prescriptions for the drug have increased from about 300,000 in 2004 to well over 5,000,000 annually now. According toe the FDA, buprenorphine is 20-30 times stronger than morphine and can produce euphoric effects, so even in the Suboxone form there has become a street market for the drug and patients are staying hooked on it as a maintenance drug as well.
Despite Reckitt Benckiser's attempt to prevent generic forms of Suboxone from hitting the market, these new drugs are a welcome addition to many patients on a financial level. As pointed out in a recent article in Forbes magazine, the wholesale average price of Suboxone film strips is about $117 for a 30-day supply of 2mg doses, while a month of 8mg doses is roughly $211. Generic pricing on tablets should be much cheaper.
What are your thoughts? Do you feel that generic versions of Suboxone are better for the treatment community?