What Types of Addiction Recovery Facilities are there?
Addiction recovery isn't easy, but it can be easier if you have a solid support system and receive treatment from a good rehab center. When you go through rehab, you'll meet other people trying to overcome their addictions and form strong bonds since everyone can relate to the challenges you're facing.
Friends, family, and loved ones are also important parts of your support system throughout recovery and rehab treatment.
We Can Help – Call Now (877) 455-0055
Before you start looking for an addiction treatment center, it's important to know what your options are. Most treatment centers and treatment programs are classified into a few general categories, but specialized rehab treatment centers do exist within those constraints.
Knowing your options can help you narrow down what types of treatment may work best for your situation. That said, there are three main goals when approaching any type of addiction treatment:
Combating addiction and achieving sobriety
Increasing coping and life skills
Trying to reduce, prevent, and decrease the intensity of any relapse episodes
Addiction Facilities: Things to Consider
It's important to remember that everyone is different. There is no "one size fits all" rehab program. There are people who will get through treatment very quickly and successfully. There are people who will have to go through treatment multiple times to get sober again. Some people have better or closer-knit support groups made up of family and friends that can help them stay on track both during and after rehab treatment.
Most studies point favorably towards long term inpatient rehab treatment, but this isn't always an option for treatment seekers. Everyone's lives are different. Whether it's familial obligations or a high profile career, different people have different situations that can limit their treatment options from the start, not even including personal preferences or insurance coverage into the mix.
For example, some patients prefer a luxury rehab facility that provides familiar comforts. Even though there is evidence to suggest that luxury rehab programs work better for higher profile/lifestyle patient, this may be a result of preference, not need.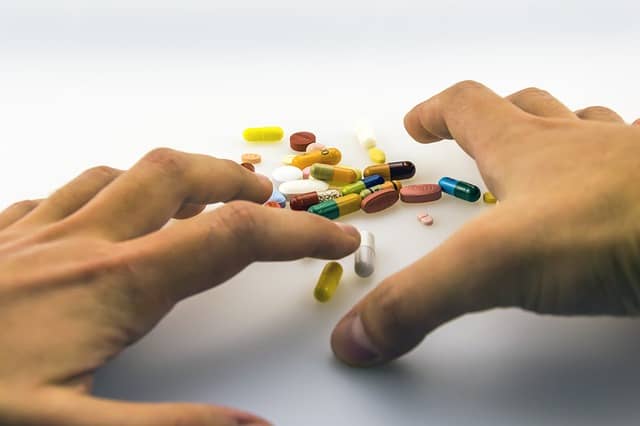 Rehab Treatment Options
The two major overreaching categories for rehab treatment are generally inpatient rehab and outpatient rehab. Within these subsets are additional types of rehab centers and treatment programs.
Long Term Inpatient Rehab Treatment Facilities
Typically referring to programs that are 60 days or longer, long term rehab programs are generally considered the most effective addiction recovery option in regards to inpatient treatment. There's a wealth of evidence (studies, statistics) that suggests long term treatment offers better results. In most cases, long term treatment involves inpatient or residential rehab that allows the patient to live on campus and receive around the clock care. This also encourages patients to focus on their recovery with minimal outside sources and distractions or triggers. Long term inpatient rehab is comprehensive, uninterrupted care that typically can't be achieved through other rehab options.
We Can Help – Call Now (877) 455-0055
Short Term Inpatient Rehab Treatment Centers
Short term rehab is very similar to long term rehab, only on a tighter schedule, typically 28 to 30 days. Short term rehab is great for lower-intensity substance abuse issues, but it isn't always enough to fully set patients up for long term recovery. Still, these programs are primarily inpatient and residential, providing that same temporary seclusion so patients can focus on their health. Statistically speaking, success rates are lower, but that doesn't mean it doesn't work amazingly for some people.
Luxury and Executive Inpatient Rehab Treatment
Luxury and Executive rehab treatment centers are designed to mimic higher standards of living and cater to high-profile clients like business executives and celebrities. These rehab centers give their patients a familiar, peaceful environment while still catering to their high-end lifestyle. For example, business executives (CEOs, Presidents, Vice Presidents, etc.) can continue to have an active presence in their company while receiving treatment and won't have to choose between their health and the demands of their career.
Additionally, since executive and luxury rehab facilities mainly service high profile clients, patients will be interacting and forming bonds with others who can relate more closely to the demands of their daily lives.
Private Inpatient Rehab Treatment
Similar to luxury and executive rehab treatment options, private rehab centers provide more benefits and often have access to newer treatment methods than less specialized rehab centers. Treatment at one of these centers is more expensive, meaning patients will have to rely either on their insurance or pay out of pocket, but the added expenses result in benefits like smaller waiting lists and higher staff-to-patient ratios.
Outpatient Day Programs for Post Recovery
Day programs provided the highest levels of care and structure available outside of inpatient treatment. Instead of being a resident all day every day for the duration of their treatment, day program patients typically visit their outpatient facility 5-7 days a week for a few hours a day. While on campus, they'll participate in or continue therapy (if they've already completed an inpatient program), group counseling, biofeedback, and any available additional therapies like art or music therapy.
Patients do not stay overnight, however. They return home or to their sober living home after each session. Day programs require a significant commitment of the patient's time each week and can limit or prevent them from going back to or staying in work or school for the duration of their treatment program.
We Can Help – Call Now (877) 455-0055
Intensive Outpatient Programs (IOP)
Intensive outpatient programs are designed to establish a treatment plan with set milestones to help patients measure their progress. As their milestones are met and their treatment progresses, the amount of time they need to commit to the on-site aspects of their treatment lessens. This can allow them to ease back into work and school if they've been away at an inpatient program prior to intensive outpatient treatment.
IOPs are a great option for anyone trying to overcome their addiction who has prior responsibilities like work, school, and family, because it allows the patient to tend to those responsibilities while overcoming their addiction. These programs can consist of a few multi-hour long sessions each week, group therapy sessions, a recovery support group (i.e. 12 steps or Alcoholics Anonymous), and relapse prevention education.
Additional Outpatient After Rehab Treatment Options
Alcoholics Anonymous and Narcotics Anonymous are two examples of ongoing addiction recovery support groups. They're typically coordinated by a licensed therapist and meet weekly. There are many different types of support groups available, however. Finding one that works for you near your area can help you focus on specific aspects of your recovery and even help you stay motivated.
Find an Addiction Rehab Center Today
Many options exist for those in need of help, but which option a person needs varies from individual to individual. Choosing the right path can be confusing, but Addiction Treatment Services can help provide the information needed to make an informed decision. Take your first step on the road to recovery. Contact us for a consultation.