In most cases, an outpatient rehab treatment center isn't where people start their recovery journey. For severe addictions, detox programs and inpatient rehab centers are a better focal point, although outpatient treatment can be an effective first step for those with less severe substance abuse issues.
Unlike inpatient and residential treatment programs, outpatient treatment centers do not require patients to live on at the rehab facility. There are various levels of outpatient treatment available and you should have more flexibility to seek treatment around your existing schedule and responsibilities.
For those seeking outpatient treatment after having already undergone an inpatient or residential rehab program, outpatient rehab helps prepare recovery patients for returning to their normal lives. Patients have access to much needed support, counselors, therapy, and continued addiction recovery treatment as they transition out of rehab. Since relapse is most common during this transition, it's important to know that you have the tools, encouragement, and resources you need to stay on track.
Long term sobriety and addiction recovery is possible for anyone suffering from a drug or alcohol addiction. Including you.
Outpatient Rehab Day Programs
Day programs offer the highest level of care and structure available in outpatient treatment. In an outpatient day program, patients will usually visit their outpatient facility or rehab center on a daily basis, or at least several times a week, for a period of time — a few hours usually. During their on-campus hours, they'll continue the therapy they started during their inpatient treatment or begin therapy if a new patient. They'll also participate in group counseling and additional therapy programs that may be available, like sports, art, or music therapy. When applicable, they'll also participate in biofeedback assessments.
Day patients do not stay overnight or live on campus, however. After they've completed their treatment for the day, patients return home or to a sober living home. Since daytime outpatient programs can monopolize patients' time, their ability to return to work and school is often limited for the duration of their treatment program.
Intensive Outpatient Programs (IOPs)
Intensive outpatient treatment is next on the outpatient treatment ladder as far as intensity is concerned. These programs are designed to put together a treatment plan with fixed milestones in order to help patients measure their progress. As their treatment continues and their milestones are reached, the amount of time they need to commit to the on-site aspects of their treatment lowers. This can allow patients to ease back into work, school, and other responsibilities that they may have had to take a break from while enrolled in an inpatient or residential treatment program.
IOPs are a great treatment option for anyone trying to seek addiction recovery when they have existing responsibilities like work, school, and family, because it gives the patient the flexibility to keep up with those responsibilities while overcoming their addiction. These treatment programs can consist of a multiple several-hour-long sessions a week, group therapy, a recovery support group (such as 12 steps or Alcoholics Anonymous), and relapse prevention education to help them balance life in and out of their recovery environment.
After Rehab Treatment Options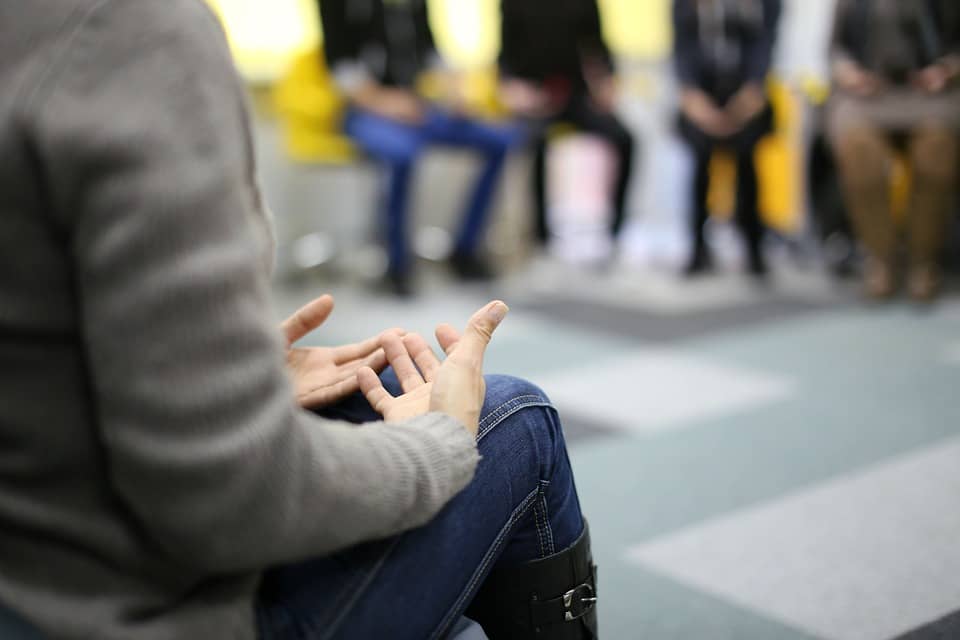 Addiction recovery support groups like Alcoholics Anonymous and Narcotics Anonymous are a great way to continue being dedicated to your recovery while also maintaining a support network. These programs provide a structured support environment and are usually coordinated by a licensed therapist and meet at least once a week. There are a variety of different types of support groups available and some are even specialized for certain addictions or demographics. Finding an organized support group that's relevant to you near your area can help you stay focused and motivated on specific aspects of your recovery.
Find an Addiction Treatment Center Today
Choosing the right path for your addiction treatment can be confusing, but we can help provide the information you need in order to make an informed decision. Take your first step on the road to recovery. Contact us for a free insurance consultation so we can verify your insurance for rehab treatment. Our specialists are available 24/7 to help you find the treatment center than can meet your addiction recovery needs, so call to get started today.