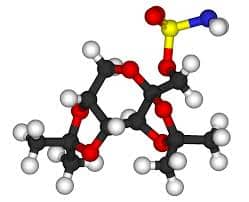 Dr. Bankole A. Johnson recently led a study of the anticonvulsant drug topiramate to treat cocaine addicts. Dr. Johnson conducted the study of 142 patients while he was in the Department of Psychiatry and Neurobehavioral Sciences at the University of Virginia, and now he is the chairman of the Department of Psychiatry at the University of Maryland School of Medicine.
The study found that the drug, which is approved to treat epilepsy, reduced the overall use and frequency of cocaine use and was associated with a decrease in cravings for cocaine. There currently isn't a drug approved by the FDA to treat cocaine addiction, but this particular study could go a long way toward changing that.
According to a release from the University of Maryland that contained pharmaceutical consulting disclosures, it was revealed that Dr. Johnson had no financial ties to the maker of the drug. The funding for the study was provided by the National Institutes of Health (NIH).
There are roughly 15 million cocaine addicts worldwide, and having more treatment options available to them would hopefully result in a greater percentage of users finding something that worked for them.
While Dr. Johnson's team said they had observed few side effects during the treatment, participants did note abnormal tingling skin sensations, difficulty concentrating, taste distortions and anorexia during the trial.
Overall users of topiramate have reported numbness and tingling as the most common side effect, followed by upper respiratory tract infections, diarrhea, nausea and memory problems. Additional side effects have included psychomotor slowing, confusion, fatigue, and somnolence.
The researchers added that they observed few side effects due to the drug treatment. Side effects reported by the participants in the topiramate group included abnormal tingling skin sensations, taste distortions, anorexia, and difficulty concentrating, they noted.
Despite the drug not currently being approved to treat cocaine addiction, there are many great facilities and treatment options available that may be more effective than taking a prescription anyway. If you know someone in need of finding rehab help for cocaine use, contact Addiction Treatment Services today.