Most people associate entertainers with wealth, fame, and glamour but unbeknown to many, they are also human and have their demons. Indeed, some of the most successful entertainers and influencers have had to battle severe addictions at a certain point in their life while others are still undergoing rehabilitation. This post highlights some of the celebrities who have battled addiction problems in their lives.
Robert Downey Jr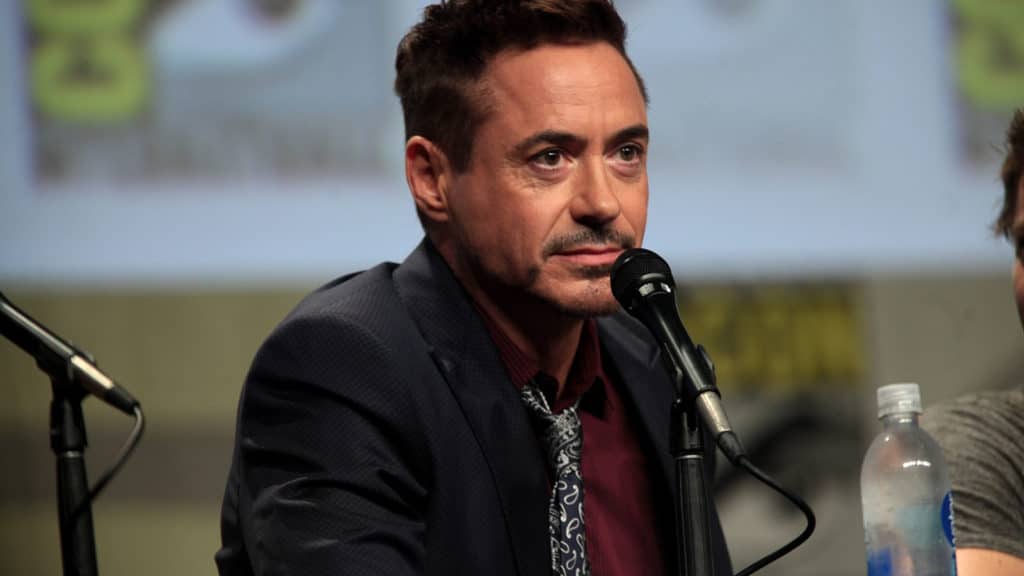 The Iron Man star has a long history of drug abuse. He started trying drugs as a teenager and endured several arrests in the 90s and early 00s for possession and consumption of heroin, alcohol abuse, and cocaine. He was once a guest of the California prison and had treatment at the state's rehab center. He was often intoxicated during his early acting career and only managed to overcome drug dependence in 2002. Downey encourages people to take responsibility for their personal and family problems instead of resorting to drugs.
Drew Barrymore
The Charlie's Angels heroine's history with drug dependence started when she turned 13. She had a difficult childhood, as her parents were alcohol dependent. The lack of parental guidance led her to clubs where she would interact with adults and try alcohol and drugs. She would continue battling drug dependence in her 20s. Barrymore is now recovered and credits her struggles with substance dependence for inspiring her to live positively and look after her daughters.
Ozzy Osbourne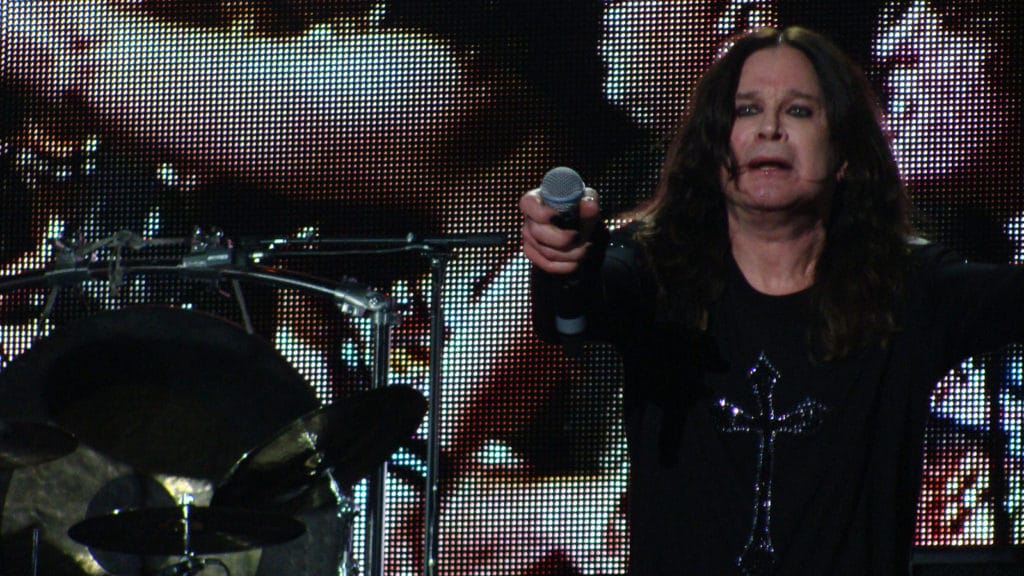 Ozzy Osbourne is synonymous with living life on the edge, so it is not surprising that he is on this list. The Heavy Metal star has struggled with substance abuse all his life. He spent much time in rehab after relapsing every time he attempted to quit drugs. Indeed, he would often shift between visits to rehab centers, music production, and performances with his Black Sabbath band. In recent years, he has adopted a laid back lifestyle, but addiction problems still creep into his life. He attends therapy sessions to manage the problem. Ozzy credits his wife's unwavering support as the reason he has battled drug use for so long.
Rob Lowe
Rob emerged as a budding actor in the 1980s and was part of the "Brat Pack" generation. He led a decadent lifestyle for most of the decade and developed alcohol dependence during this period. He became increasingly disoriented, but the public fallout following the release of his sex video forced him to sober up. Rob successfully underwent treatment in the 1990s and now lives a sober life.
David Hasselhoff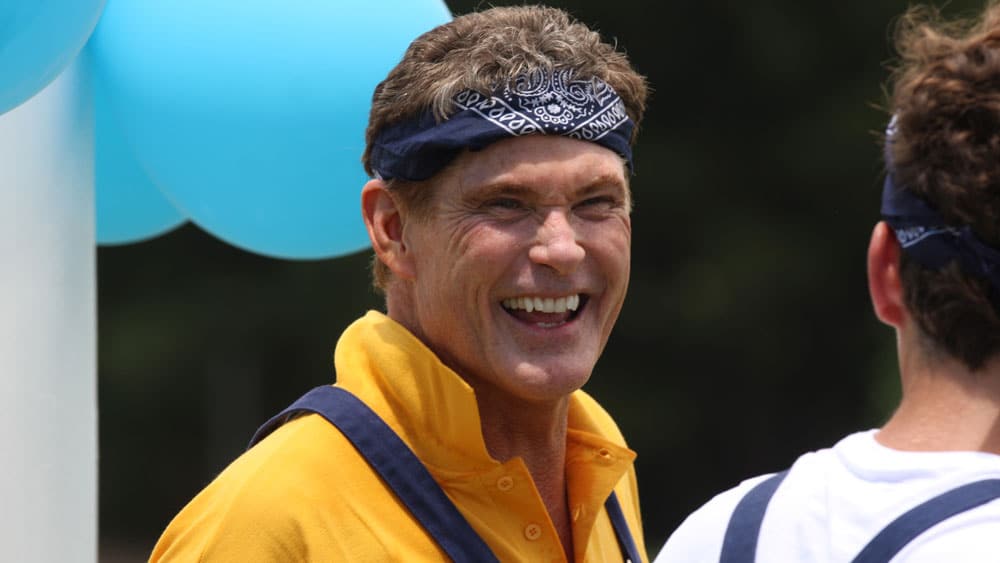 Fans of Baywatch can remember Hasselhoff for his antics on the TV show. The star of Knight Rider has had alcohol dependence problems for several years. However, he only checked into rehab in 2009 after embarrassing public meltdowns. He is now recovering and pursues a sober and healthy lifestyle full of exercises and healthy food.
Ben Affleck
Ben Affleck's infectious smile may conceal his drug use problems, but the Argo and Batman star has struggled with alcohol addiction all his adult life. His first visit to a rehab center was in 2001 and has made several visits to address the problem. After a prolonged stay at a rehab facility in 2018, Affleck stated that seeking treatment is a show of courage rather than a concession of weakness.
Matthew Perry
Matt was the star of Friends for over a decade, but the on-screen vibrancy concealed his struggles with opioids and alcohol abuse. He became dependent on prescription painkillers after a doctor prescribed them following a watercraft accident. He later sought treatment and is on the path to recovery. Matt asserts that advocating for addiction awareness is part of the healing process.
Daniel Radcliffe
Radcliffe struggled to cope with all the fame that the Harry Potter series attracted. It seems all the glory and wealth came with personal problems. He resorted to alcoholism to deal with the pressure and would turn up drunk on set. After filming the last movie, he noticed that alcohol dependence was getting out of hand and decided to seek treatment. He is now on the recovery path and is positive that he will regain sobriety.
Bradley Cooper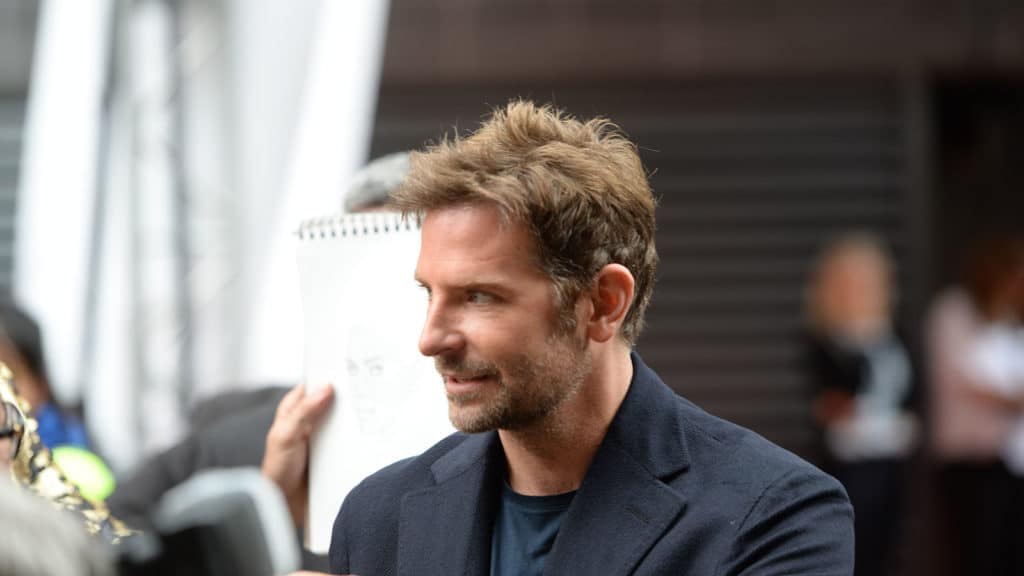 The charming academy award winner struggled with alcohol abuse and drug use at the beginning of his acting career. He has stated that addiction threatened his acting career, but he gathered enough courage to quit drug dependence in 2004. The decision seems to have paid off as he is one of the most sought after stars in Hollywood.
Mel Gibson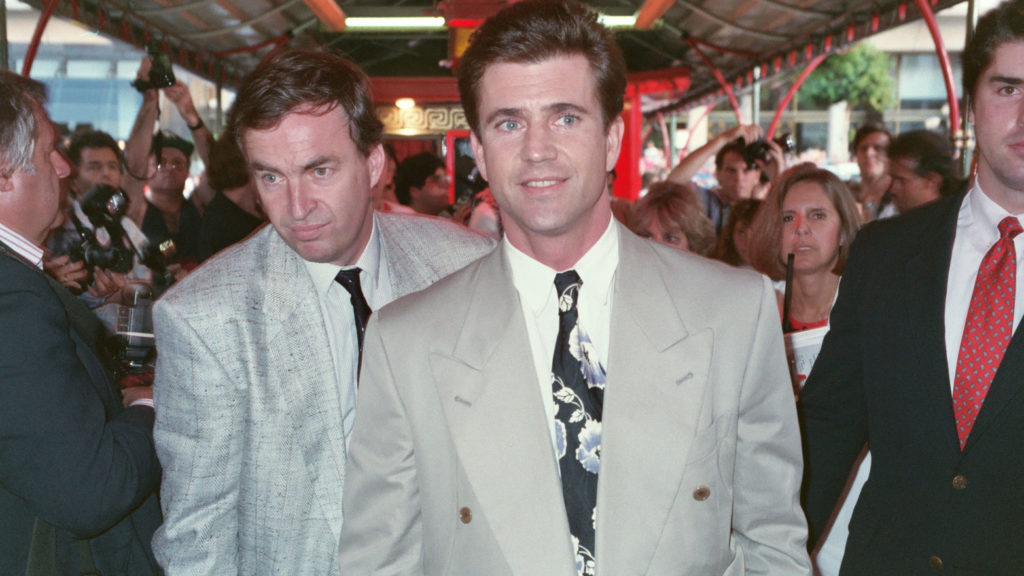 Mel Gibson resorted to alcohol in an attempt to battle depression and bipolar disorder. However, the alcoholism only exacerbated his problems and led to an embarrassing DUI arrest in 2006. He subsequently went to a clinic where he had a three-month rehabilitation session. He continues to battle addiction and mental health problems to this day and has apologized several times for making controversial remarks while he was inebriated.
Amanda Bynes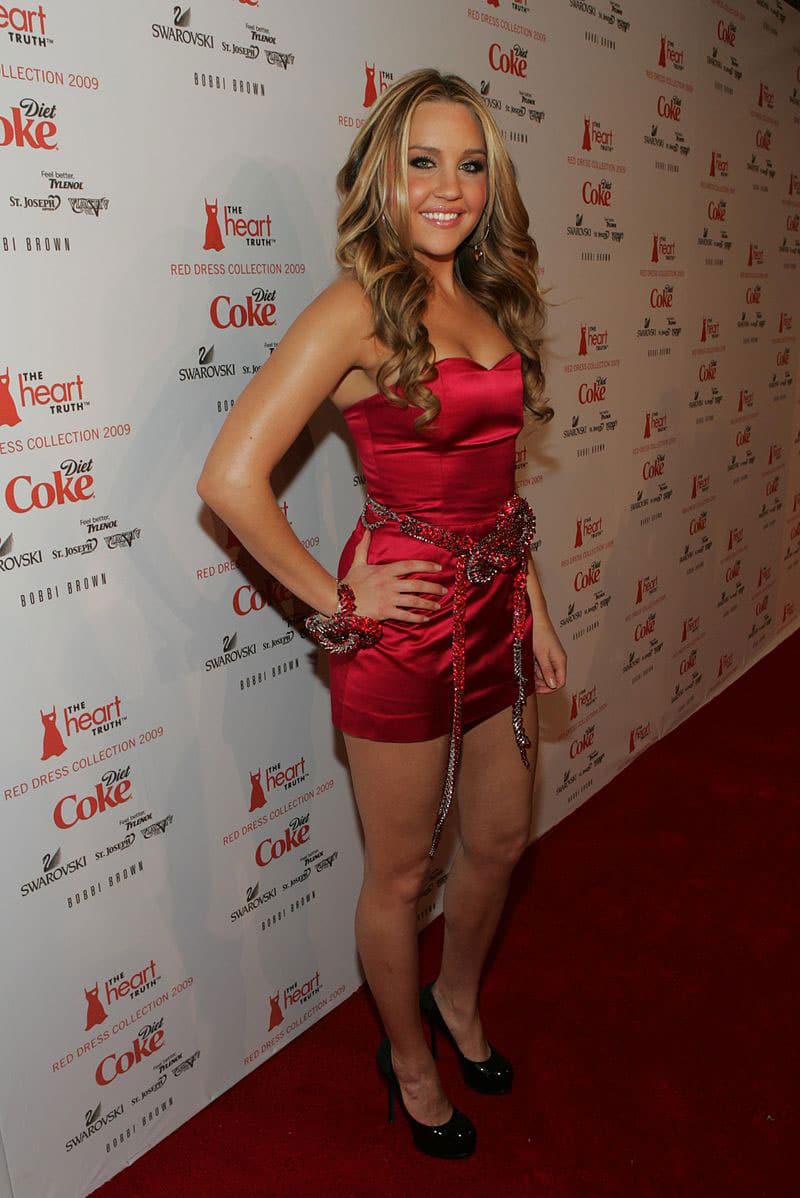 Amanda Bynes's claim to fame mostly comes from her role as an anchor on the Nickelodeon children network. However, she has been anything but a role model in real life. She has acted weirdly in public on several occasions and was even spotted driving while heavily intoxicated. She also had a confrontation with law enforcers after she burnt underwear on a driveway. Bynes' problems emanate from mental health problems as well as alcohol and substance abuse.
Pete Doherty
Musician and performing artist Pete Doherty was into drugs and alcohol dependence at the height of his career. However, he decided to reform, completed rehab, and now boasts of raking up several years of sobriety. He has since become an activist urging those who are battling drug dependence to seek help. Pete told the Independent that drug addicts need not feel powerless and suffer in silence but should go to a rehab facility.
Ryan O'Neal
The famous actor was a drug addict but stubbornly refused to admit or seek treatment for a long time. However, his daughter Tatum O'Neal revealed that her father was an addict and that his drug dealer had molested her when she was young. She blamed her drug problems and difficulties in adulthood on her father's addiction. Ryan continued to deny drug use until 2008 when the police retrieved large quantities of methamphetamines in his residence.
Keith Urban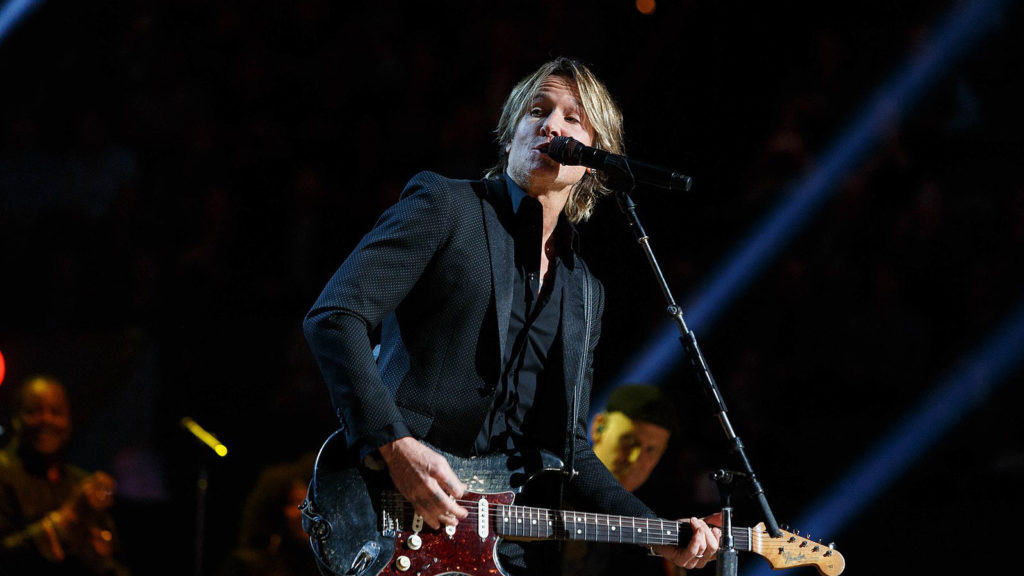 The country music singer struggled to establish himself in the 1990s. He sought consolation from his frustrations by resorting to alcoholism and drugs. He quickly became dependent on the drugs such that he had gone through treatment and relapse several times by the time he achieved stardom. Today he has fully recovered thanks to unwavering support from his wife. He has since gone on to win several Grammys and Country Music awards.
Britney Spears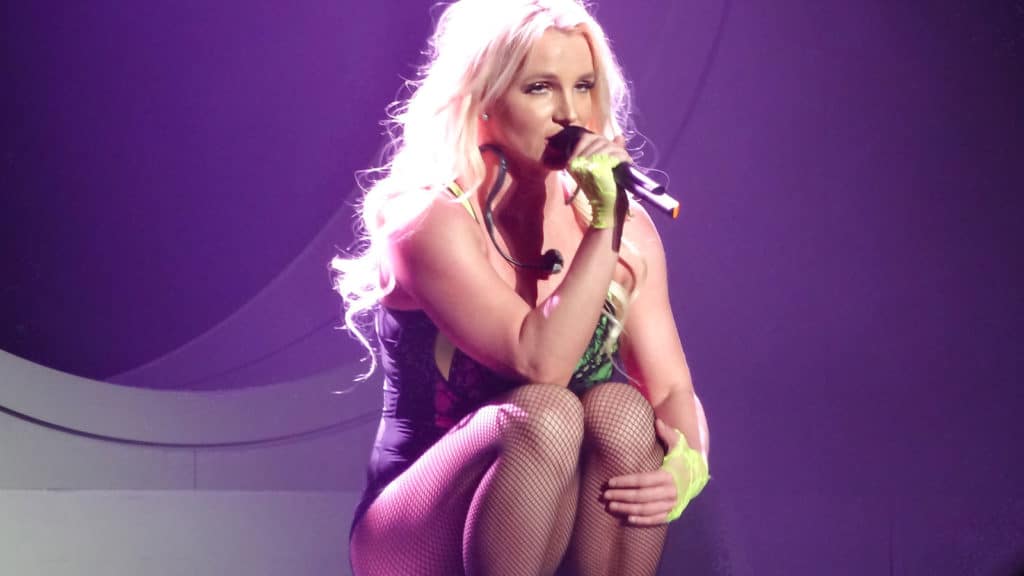 Britney Spears was a superstar celebrity in the early 2000s, but her star started to fade in 2006 when it emerged that she had mental health and addiction problems. Her condition deteriorated very fast, with several instances of disorderly behavior and reports of attempted suicide. Luckily, she improved after going to rehab and completing the treatment. She now lives a sober life though her music career has never recovered.
Celebrity Addiction Tragedies
Prince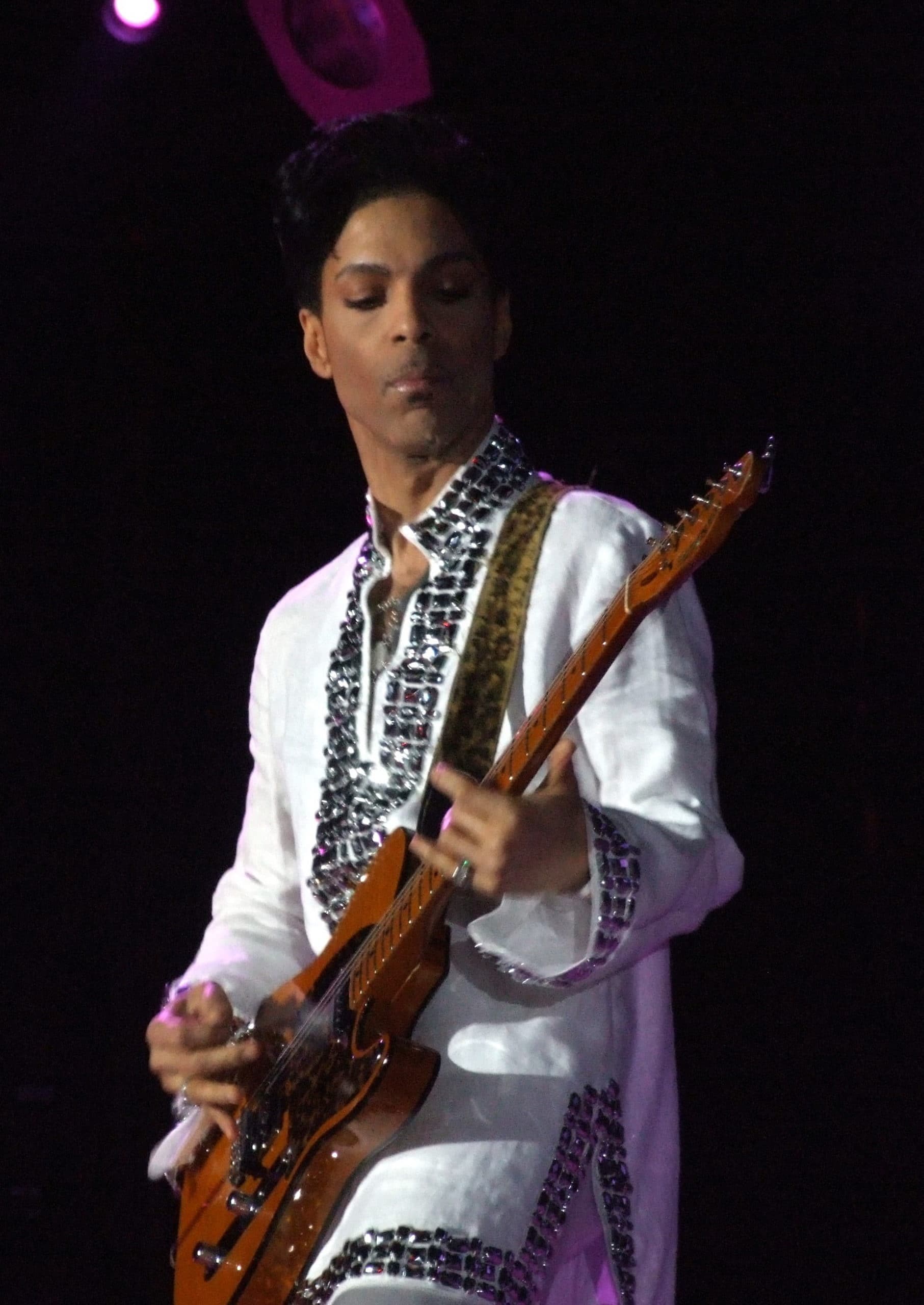 Prince died aged 57 after overdosing on Fentanyl. Fentanyl is a potent drug that can cause death even when taken in small quantities. It is 50 times more dangerous than heroin and morphine. Prince became dependent on the drug after doctors prescribed it as an antidote for knee pain. He died in 2016 after collapsing at a studio in Minnesota.
Carrie Fisher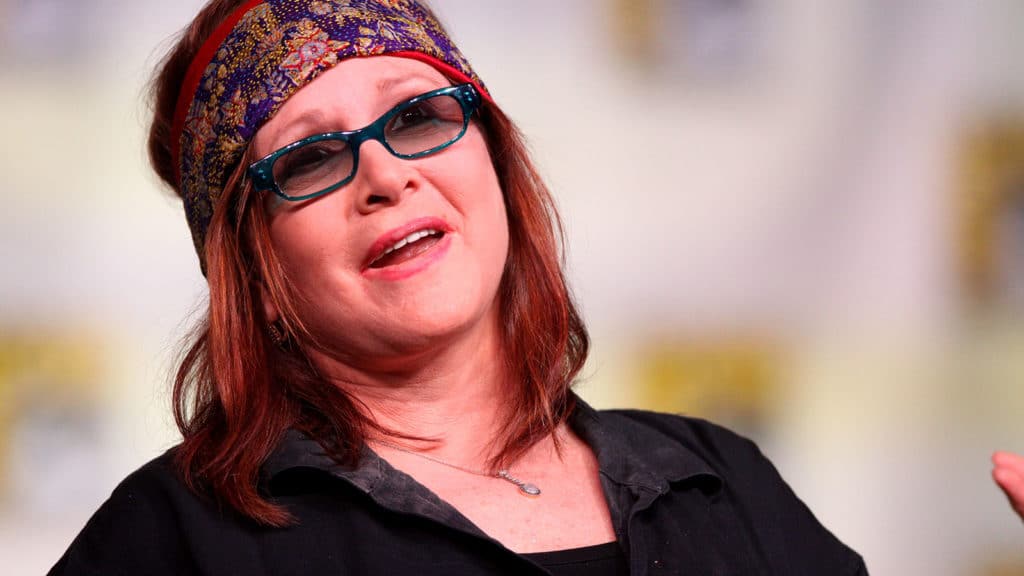 Fisher famously played in the Star Wars films as Princess Leia. However, her off-the-screen life was anything but special. She struggled with mental health problems and addiction for many years and wrote several books and memoirs about her struggles. She was also a mental health activist. Unfortunately, she died of a heart attack in 2016 due to cardiovascular complications related to drug use.
Whitney Houston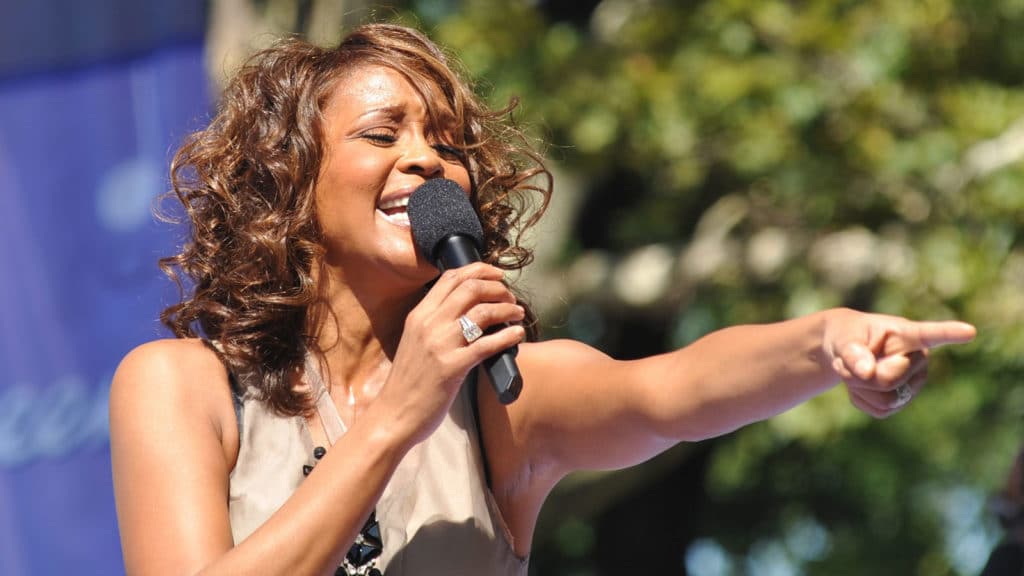 Whitney Houston awed her fans with her lovely voice and soulful R&B tunes, but she was battling with her demons all this time. Unfortunately, the drug problems got the better of her, and she died in 2012 due to complications related to cardiovascular damage and cocaine abuse.
Andy Irons
Andy Irons was an exceptional athlete who broke several surfing records. However, he was battling an addiction to several drugs, including meth, cocaine, methadone, and alprazolam. Andy died in his hotel room in 2010 from a cardiac arrest caused by a drug overdose. His autopsy results indicated that he had taken a mixture of opioids and cocaine.
Amy Winehouse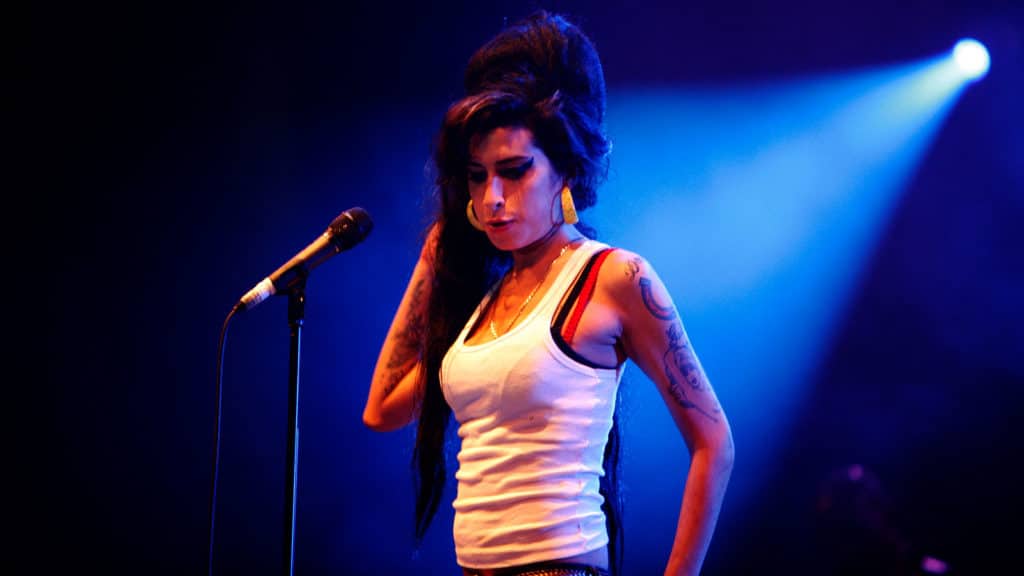 Amy Winehouse publicly expressed her struggles with alcoholism and drug addiction and even released a song called Rehab. She went through several attempts at rehabilitation but eventually died aged 27. She joined a famous club of celebrity musicians such as Jim Morrison and Jimi Hendrix, who died at 27 years.
Robin Williams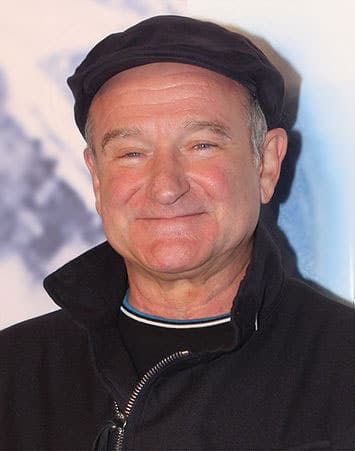 The actor and funnyman are memorable for quotes that tickle his audience to this day. However, Robin battled alcoholism and cocaine addiction for several years. He maintained sobriety for decades but relapsed in 2004 and subsequently went for treatment in 2006. However, he was also battling depression, and the combination of drug dependency and mental illness caused him to commit suicide in 2009.
Michael Jackson
Jackson is famous as an entertainer and pop legend but battled with barbiturates addiction most of his adult life. He would take large amounts of Propofol to battle insomnia. It was this habit that caused his death in 2009.
Celebrity Addiction Activists
Theoren Fleury
Former hockey player Theoren Fleury has had a rough ride from addiction. Fleury was a party animal and would head to clubs after games to mingle with drug dealers and strippers. He failed several drug tests while playing for the NHL. But it was the altercation he had at a strip club that sent his career tumbling down. He would later develop depression and came close to committing suicide before seeking help. After going to rehab, Fleury became an advocate of addiction treatment. He now runs a website that inspires people to seek help and achieve their life purpose.
Jodie Sweetin
The star of Full House became a household name after featuring on all episodes of the show. However, the end of the show in 1995 disoriented her so much that she struggled to adapt to the reality of ordinary life for several years. She experimented with alcohol at the age of 14 before advancing to meth, crack, and ecstasy. Jodie experimented with several drugs even as she struggled to find a new purpose in life. It was only in 2008 that she decided to take control of her life and sought treatment. She is fully recovered and now practices as a certified addiction counselor.
Amber Valletta
Model turned actress, Amber Valletta, may look like the perfect celebrity but has struggled with addiction for several years. In a recent interview with People magazine, she confessed to being addicted to alcohol and cocaine. She admitted that she had to seek treatment when the situation got out of hand. Amber Valletta advises drug addicts to avoid descending to self-pity but instead seek help and use their experience to inspire others.
Demi Lovato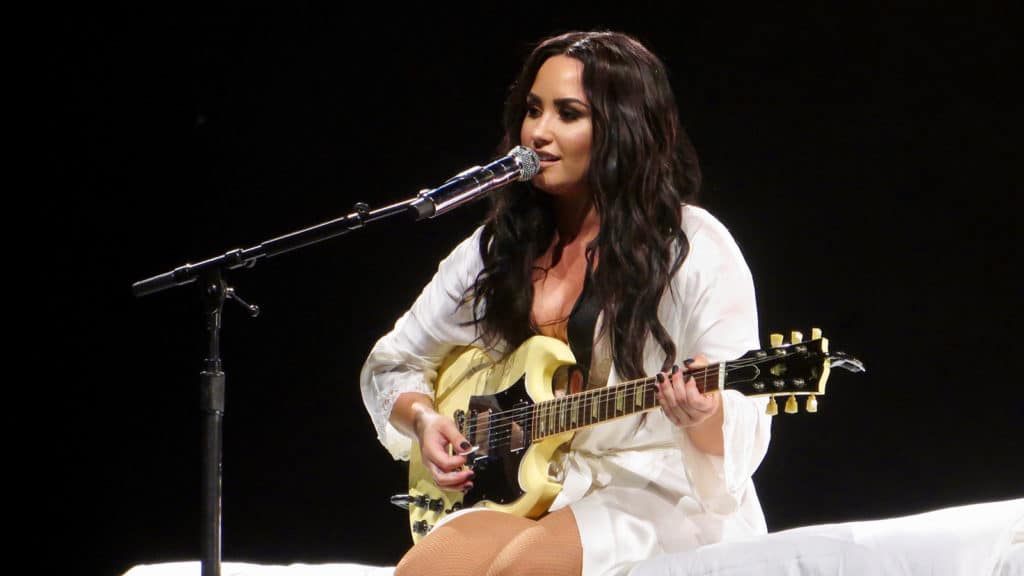 Demi Lovato first tried drugs at the age of 17 while acting on YY. However, it was when her music star shone that cocaine and alcohol addiction became a pertinent problem. She went for treatment in 2010 to resolve addiction and mental health problems. Demi Lovato openly shares her battle with drug addiction on social media, in her music, and during interviews.
Eric Clapton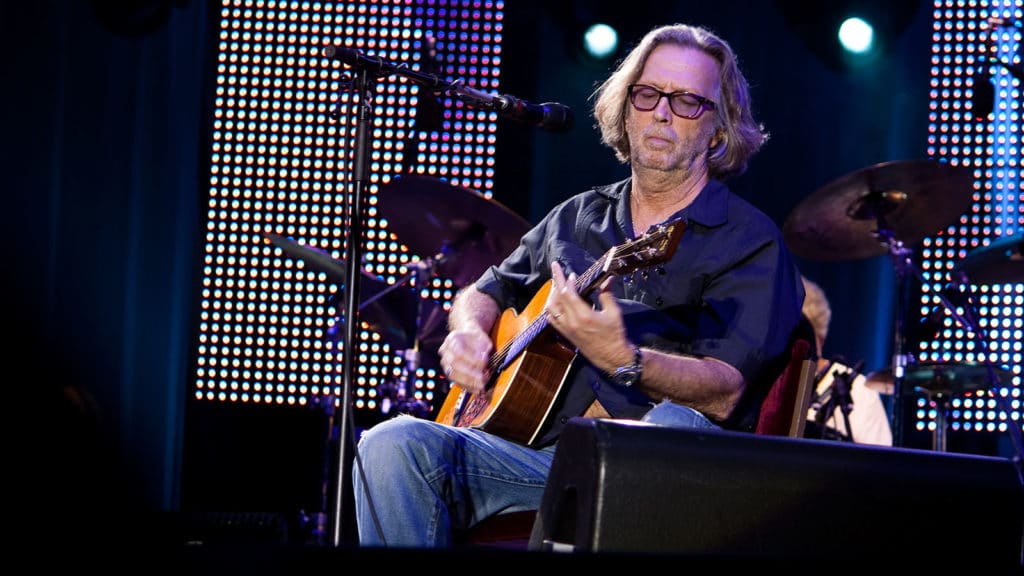 Clapton started rocking when psychedelic drugs were part of rock culture. He became heavily dependent on heroin in the 1970s. He recovered but subsequently switched to cocaine and alcohol. Clapton finally managed to shake off drug dependence in 1987 after successful rehabilitation. He was so inspired by the experience that he built a charity rehab center in Antigua.
Edie Falco
At the start of her career in the 1990s, Edie became an alcoholic due to the extreme pressure of making a Hollywood name. However, she managed to recover by undergoing a comprehensive treatment program. She is outspoken about drug addicts' need to seek treatment and even played an opiate addict in the Nurse Jackie.
Jamie Lee Curtis
The children's book writer struggled with drug addiction and alcohol dependency for several years. She became dependent on opioids after she got a prescription for pain killers. However, she managed to overcome the addiction and ranks attaining sobriety as her greatest achievement. Curtis now campaigns for drug awareness and the reform of drug policies to restrict access to opioids.
Oscar De La Hoya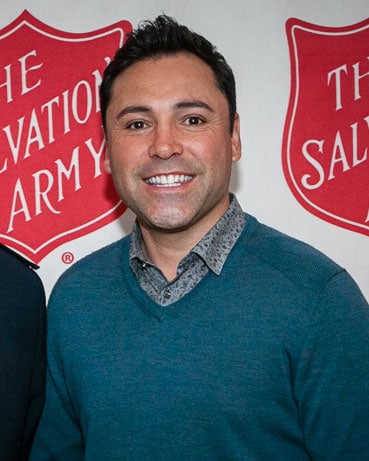 Those who are into boxing know Oscar De La Hoya for his heroics on the ring and holder of several world titles. However, he has struggled with alcohol addiction for a long time but only came out in 2011. He went to rehab and now leads a healthy life. He has paid glowing tributes to Alcoholics Anonymous for helping him through the recovery.
Lessons from Others Success
Addiction is a problem that can affect anyone, even the celebrity personalities we look up to. The stories of recovery by various celebrities are inspiring because they show that even the most broken people can heal and live a healthy life. If you are struggling with an addiction or have a friend or family member with a similar problem, you can always seek help at a reputable rehab facility.