On average person will have a range of about one to three days where the drug can be detected. In some instances, ecstasy can be detected for up to five days after the initial consumption. The drug has a half-life of eight hours, and other facts show that 95 percent of ecstasy is gone from your system after about 40 hours. However, a number of factors are at play to help determine these numbers.
Testing for Ecstasy
The presence of ecstasy in a person's system can be tested in a number of different ways. Each way is unique, which means the time of detection will be different.
Urine: Ecstasy can be detected in urine one to three days after being ingested. After about one to two hours, ecstasy is excreted in the urine.
Saliva: With a saliva test, ecstasy can be traced for as long as one to two days after being taken. It appears in the saliva just 15 minutes after first being ingested.
Hair: With a hair test, ecstasy can be detected for the longest time after being taken, a total of up to three months.
Blood: Ecstasy can be found in a blood test one to two days after being consumed. Ecstasy moves quickly and is in the blood within just 15 to 30 minutes upon this initial consumption.
| | | | | |
| --- | --- | --- | --- | --- |
| Test | Saliva | Blood | Urine | Hair |
| Time | 2 days | 2 days | 2 hours | 90 days |
What impacts the amount of time ecstasy stays in your system?
The length of time ecstasy stays in someone's body can be different depending on a few things. The following items can factor into how long the drug stays in a person's system.
Amount consumed: Obviously, the more a person consumes over time, the longer that ecstasy will stay in their system.
Age: Age will undoubtedly play a role in how much it affects the body after taken.
Weight / BMI: Like age, every person has a different weight / BMI. This will cause the results to vary for each individual.
Metabolism: Metabolism plays a minor role in shaping how long ecstasy remains active.
Kidney and liver functions: This might also reflect on if someone is a heavy drinker or not and will change the amount of time ecstasy can be traced.
Can a person lower the amount of time ecstasy is present in their system?
The answer to this question is a simple no. Things like drinking water, exercising, or taking other substances will have no effect on the length of time ecstasy is present.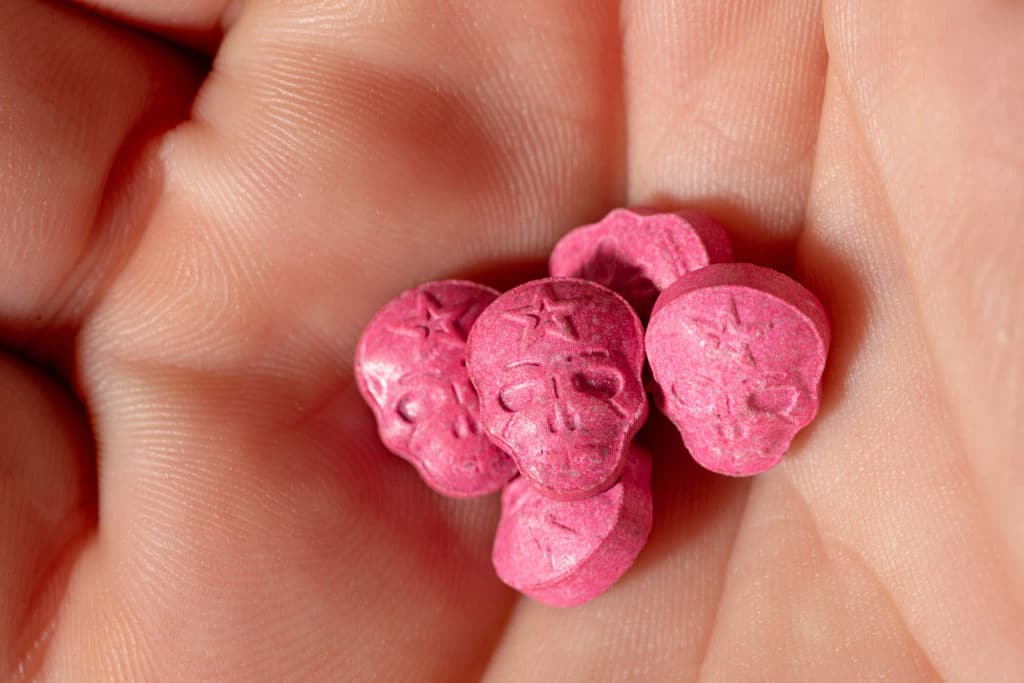 Why do people take ecstasy?
The effects of ecstasy can be felt just half an hour after being taken. These effects include euphoria, increased energy, being more social, and a number of other increased characteristics.
Of course, there are also many adverse effects. People can feel nauseous, get headaches, have an increased heart rate, and become agitated or depressed while on the drug. Of course, there are several cautionary effects the drug can have if it is used regularly, such as psychotic episodes, muscle aches, and memory impairments.
The length of these episodes usually ranges from three to six hours, but some of the after-effects can still linger for a matter of an entire week after last being taken.
Be sure to look at all of these things if you're thinking about taking ecstasy. It works differently on each person, but generally speaking, it will be found from one to three days after initially being consumed.