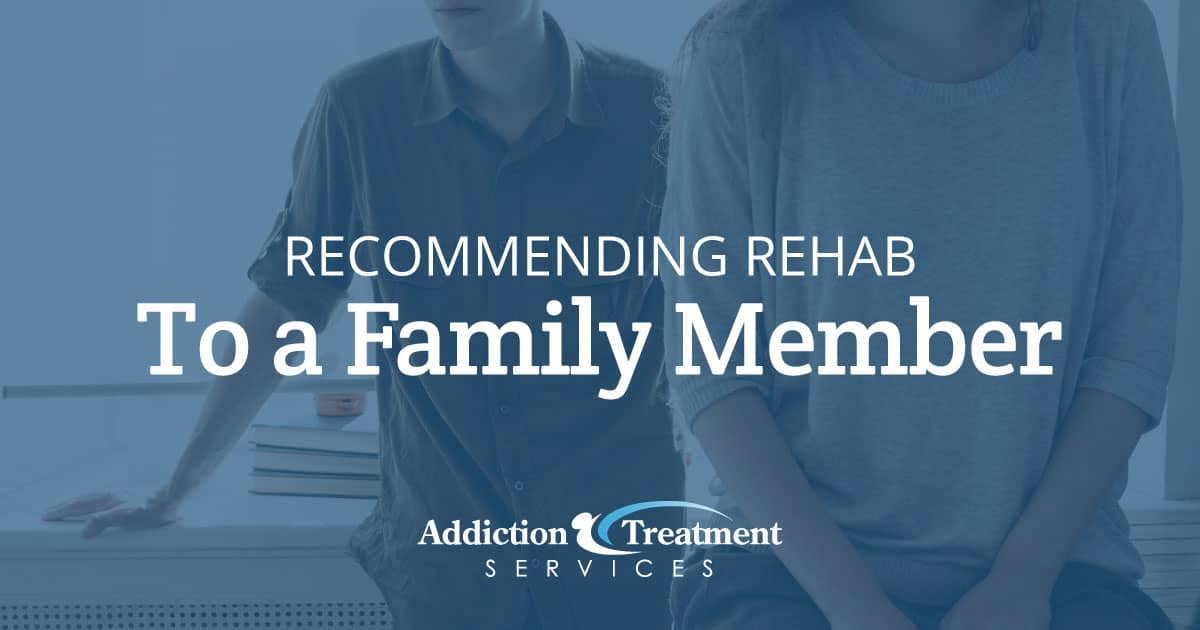 Addiction rehabilitation centers and programs change a person's life in ways that cannot be overstated. Most individuals caught in addiction will resist this step, often because it means admitting to having a problem and needing help. This is where the family and the support system need to step in. The sooner a person gets into a rehab program for help, the greater likelihood he or she will have of succeeding.
However, knowing when and how to step in can be difficult to determine. Family members and loved ones often struggle with the decision to pursue treatment through a rehabilitation center or try counseling sessions. Both courses of action require professional treatment to aid the person struggling with addiction recovery effectively.
Why Addiction Treatment Is Necessary
Addiction to a substance presents a complex problem that most people cannot solve on their own. The illness carries strong cravings that compel a person to use drugs and/or alcohol regardless of the consequences. Addiction is both a physical illness and mental health issue that not only affects reward and motivation neurotransmitters, but also learning, memory, and self-control.
Most people trapped in an addiction do not have the capacity to recognize or address the condition themselves and require help. Long-term exposure to substances alters the brain's chemistry. Therapy in the form of counseling is an option, and a professional counseling session can help determine the exact course of action required for effective treatment.
Severe addiction sufferers eventually lose all control over themselves. They've reached a point where they are incapable of successfully recovering on their own. They are sick and need care.
You wouldn't tell a family member suffering from pneumonia to figure it out on his or her own: You'd take them to the hospital. Drug and alcohol abusers and addicts need the same kind of professional treatment, help, and care as any other major illness.
Diagnosing the Need for Treatment
The best course of action for seeking effective treatment begins with contacting an addiction treatment center. Rehab treatment facilities offer professional, interdisciplinary staff who are trained to determine the severity, degree, and type of addiction present.
Choosing a rehab program is an important step that provides the addiction sufferer access to medical professionals, including but not limited to:
Medical doctors
Nursing staff
Psychologists
Social workers
Counselors
Therapists
What the Initial Assessment Involves
In most scenarios, multiple members of the medical staff will take part in the initial addiction treatment assessment. The accuracy of this crucial first step determines the efficacy of subsequent treatment, whether this involves counseling, inpatient treatment or outpatient treatment. These assessments entail specific questions, physical exams, and preliminary counseling sessions.
A major component of the initial assessment is developing a full understanding of the type of addiction and its severity. It's important that an addiction sufferer be as forthcoming and transparent as possible when undergoing the initial assessment.
Key details of the assessment may include, but are not limited to:
Health history
Behavioral patterns
Addiction history
Family history
Identifiable symptoms
Current effects of the addiction
A Direct Assessment Comes Next
Following the initial informational session, a clinician will perform a direct assessment, which features an in-depth dialogue session. This session assists in clarifying the level and source of the addiction, along with the appropriate course of action. This professional will generally record notes and document important details, which they are trained to pinpoint and analyze.
The direct assessment also helps to uncover and begin to treat the presence of potential emotional trauma or other mental health concerns, which ultimately will be addressed through the complete recovery plan. This session is completely confidential.
Addiction Treatment Assessment Processes, Tools and Functions
Several screening tools may be implemented to determine the diagnosis. Possibilities include:
NIDA (National Institute on Drug Abuse) Screening Tool
CAGE Assessment
Alcohol Use Disorders Identification Test (AUDIT)
An addiction treatment center's staff will include medical professionals from various disciplines, applicable to different stages of the recovery program.
Following the initial counseling assessment, a physical examination will generally follow – to evaluate the physical symptoms of the addiction. At any point in the initial assessment, a nurse, counselor, social worker or psychologist may refer an addiction sufferer to a doctor to perform an immediate physical exam, however.
A doctor may determine that the patient is experiencing co-occurring health issues, which require independent treatment. This treatment may be completely separate from the addiction treatment therapy.
The addiction itself is separate from a potential medical emergency that may co-exist with dependency. A reputable substance abuse recovery center will be equipped to address both concerns immediately, potentially saving the life of a severely addicted individual.
Addiction Counseling vs. Rehab
Every addiction, and every addiction sufferer, is different. Some patients require inpatient therapy, while others are best served with substance abuse counseling.
Due to the presence of multiple factors that accompany substance abuse, such as physical health, mental health and withdrawal types and symptoms, the decision regarding which treatment method to employ is best made by multiple medical professionals.
A thorough and multifaceted addiction treatment assessment process will ensure an accurate diagnosis, and keep the individual in optimal health and under detailed monitoring, providing the most efficient foundation for the subsequent treatment plan.
Not all addictions require full treatment at a rehabilitation center. The crucial initial assessment, however, should always be handled by medical professionals to ensure the health, safety and long-term success of an individual in addiction recovery.
Read More About the Levels of Care Available to Treatment Seekers