Alaska Drug and Alcohol Addiction Treatment Info
Drug and alcohol abuse has become a steadily greater problem in Alaska over the past several years. With less than 740,000 people living in Alaska as of 2017, roughly 9% of the population is in need of substance abuse treatment and hasn't received it. That's about 66,500 people who need rehab treatment in Alaska and aren't getting it.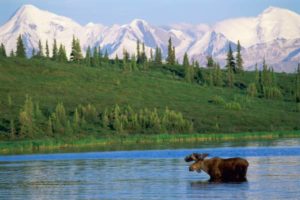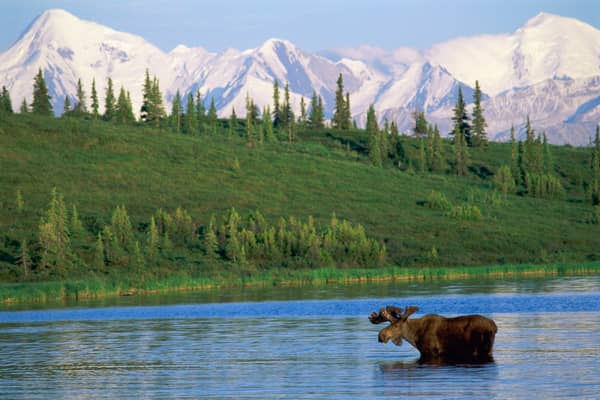 Sadly, overdose trends for illicit drugs and alcohol abuse have remained fairly steady in Alaska for the past several years.
Unfortunately, Alaska's geographical seclusion hasn't prevented the nation-wide opioid epidemic from reaching the state, with opioids and alcohol being the most commonly abused substances in the state. Opioids like heroin and prescription painkillers often go hand in hand, which has resulted in an increased need for overdose treatment medications throughout the state.
Additionally, Alaskans 18 to 25 years old suffer from far higher rates of alcohol addiction than other age groups. While it's not uncommon throughout the states for college-aged adults to drink more heavily than the rest of the population, the gap in these numbers is far more significant in Alaska. Sadly, children, teens, and college students are some of the most at-risk members of the Alaskan population since they often have "nothing better to do". Which is especially true in smaller towns and villages that are isolated from the main cities.
The substance abuse crisis in Alaska isn't only causing individual's problems, but impacting communities and the state as a whole, since neighbors are often left trying to help each other if a family loses a source of income due to drug or alcohol abuse. Plus, damages from under the influence accidents and crimes are costing the state roughly $3 billion a year.
An Addiction Overview of Alaska State
The beautiful state of Alaska is improbable to be thought of as a place with high drug and alcohol addiction rates due to its remote location. Despite the surprise that it may be to most Americans, Alaska has one of the worst substance abuse and addiction rates in the country. In 2014 Alaska was ranked as having the 6th highest alcohol and drug addiction rates in the entire country. Commonly abused substances within Alaska include alcohol, cocaine, marijuana, amphetamines, and prescriptions drugs. The male to female ratio of addicts in Alaska is 61 to 39 percent, the most lopsided in the US.
Stats and Addiction Figures For The State
Alaska is unique in the sense that addiction rates are higher than the national average in nearly every category. Alcohol is by far the most widely abused substance in the state, with 3,500 individuals checking themselves into rehab in 2013. Marijuana is the second most abused substance in Alaska, with nearly 700 people entering rehab for addiction issues in 2013. Prescription drug use stats for 2013 indicate that 400 people checked into a rehab center for addiction issues. Amphetamines are the fourth most abused substance in Alaska, with 200 people seeking help to break an addiction to it during the year above. Lastly, 100 people sought out help for cocaine addiction in 2013 across the state.
Rehab Stats for Drug and Alcohol Abuse
18.3 percent of all Alaska residents are thought to suffer from some form of light to severe addiction. Shockingly, only 8 percent of Alaska residents that considered themselves moderately to severely addicted to alcohol or drugs sought out help through a rehab clinic last year. Experts on addiction in the state believe that there are two primary reasons as to why most substance abusers in Alaska do not seek out professional help. The first reason is that Alaska has one of the lowest per capita incomes in the country. The second reason is due to a shortage of quality rehab facilities because Alaska is so sparsely populated.
Inpatient Options Within Alaska
Alaska is one of the rare states within the US that suffers from a shortage of quality rehab centers. The ones that do operate in the state are often booked full or are otherwise difficult to enter. Many of Alaska's residents find themselves faced with the difficult task of leaving Alaska to another state to find suitable inpatient treatment. Healthcare professionals have called the rehab shortages a tragedy and have urged politicians and lawmakers to address the situation urgently.
Ninety-two percent of Alaska's rehab facilities are located in Anchorage, the state's largest city. With Alaska being such a massive state, this presents a significant problem for residents living in more remote locations. Smaller cities such as a Juneau and Fairbanks do possess rehab facilities and clinics; however, their number is quite small and not adequate to serve the higher state. Most residents suffering from alcohol or drug addictions opt to go to Anchorage for inpatient care, as the city possesses the best and most effective treatment facilities.
The inpatient rehab clinics within Anchorage and the higher state have been ranked as being moderate to below average in quality. Anchorage offers by far the best rehab facilities; however, even these facilities are substantially lower in the condition when compared to cutting edge rehab clinics in states like California, Colorado, and Oregon. Rehab success rates in Alaska are lower than the national average, with only about 49 percent of people entering rehab being cured of the addiction. It is not known if this flat success rate reflects more inadequate quality rehab facilities or other socio-economic conditions within the state.
Outpatient Rehabilitation Overview
Outpatient care for drug and alcohol addictions is an area where Alaska has better results than many national averages. More people in Alaska use outpatient rehab services than anywhere else in the country, and the long term success rate is higher. The rise is e-medicine, which uses telecommunication devices that assist addiction therapists in coaching people in remote Alaska areas is particularly vibrant, promising, and cutting edge. Some rehab practitioners are even finding success with remote e-medicine therapy used to treat moderate addictions in Alaska. If there is anything that Alaska can teach the rest of the US about addiction rehab, it is their effective use of remote e-medicine.
Although e-medicine and remote addiction therapy are massive in Alaska, so are more traditional outpatient services. Most hospitals and clinics that offer inpatient rehab care also offer outpatient options. Alaska has a particularly mobile workforce, with many workers traveling to remote locations throughout the state. Outpatient options usually can be custom-tailored to accommodate residents work schedules, allowing them to undergo extensive outpatient therapy throughout a weekend. A portion of some outpatient programs might even include having the patient call into the clinic while they are away working in a remote location.
A Future Inpatient Model Taking Shape
Commercial and private sector rehab businesses are slowly working their way into the Alaska area. One of the primary alluring aspects that the state offers is a truly remote and secluded inpatient rehab location. While many of these rehab services attempt to attract patients from outside of Alaska, it is thought that government incentives and social welfare programs could eventually open these clinics and facilities up to in-state residents. At this point, the overwhelming consensus is the more rehab facilities in Alaska, the better, due to overall shortages. It is thought that over the coming decade alone that the rehab industry in Alaska will grow by 72 percent, a promising figure for the future of the state.
Treating High Male Addiction Rates
In most US states, the addiction rate between men and women tends to run around the 55 to 45 percent ratio, with men having a higher propensity for addiction. In Alaska, the rate is 61 to 39, a far higher rate than anywhere in the country. This is due primarily to the fact that Alaska has a higher percentage of men than women when compared to many other US states. It also highlights the fact that men across the state average relatively low incomes while possessing high work dissatisfaction rates. Work can be hard in Alaska, putting many men at risk for mental health issues that eventually lead to self-medication and addiction.
Many of Alaska's rehab facilities are fine-tuned to treat a higher percentage of male addicts than female. They are also geared towards providing addiction programs that address the particularly harsh work environment across Alaska that leads many men to turn to drug and alcohol abuse. For example, truck drivers, railroad workers, loggers, metal miners, and many other professions across Alaska all have particularly high drug and alcohol abuse rates. Rehab therapists need to be well versed in demographically specific issues related to Alaska to provide the most effective rehab therapy possible. For this reason, most of Alaska's rehab therapists have lived in the state for an extended time.
Marijuana Legalization
Even though marijuana was recently legalized for recreational use across Alaska, the drug has been decriminalized mainly for decades. Due to this fact, Alaska has a high rate of marijuana addiction. Addiction rates are stable and not growing significantly year after year. However, awareness about cannabis addiction has caused more Alaska residents to seek help to address abusive usage patterns. Alaska is known for having sufficient marijuana rehab programs, with treatment success rates hovering around 68 percent.
Find Rehab Treatment Options in Alaska
By contacting Addiction Treatment Services, you'll be taking the first step towards getting help for yourself or a loved one. Whether you're seeking inpatient treatment services, such as a residential inpatient treatment program, an intensive outpatient program, or some other method of treatment, we can help you find what you need. We'll help you find quality and effective rehab treatment programs and verify your insurance coverage so you can take the first step towards recovery, so call us today.
Additional Recovery Resources in Alaska
Alaska Department of Health and Social Services
Behavioral Health Division
350 Main St., Ste. 214
Juneau, AK 99811
907-465-3370
//dhss.alaska.gov/dbh/Pages/default.aspx
Alaska Psychiatric Institute
3700 Piper Street
Anchorage, AK 99508
(907) 269-7105
Alcohol Safety Action Program
303 K Street, Basement
Anchorage, AK 99501
907-264-0735
Alaska Treatment Facility Locator
click here for a list of facilities
AA Meetings in Alaska
click here for meeting locations
Top Cities for Inpatient Drug Treatment