Last updated on July 19th, 2018 at 11:04 pm
Alaska Drug and Alcohol Addiction Treatment Info
Drug and alcohol abuse has become a steadily greater problem in Alaska over the past several years. With less than 740,000 people living in Alaska as of 2017, roughly 9% of the population is in need of substance abuse treatment and hasn't received it. That's about 66,500 people who need rehab treatment in Alaska and aren't getting it.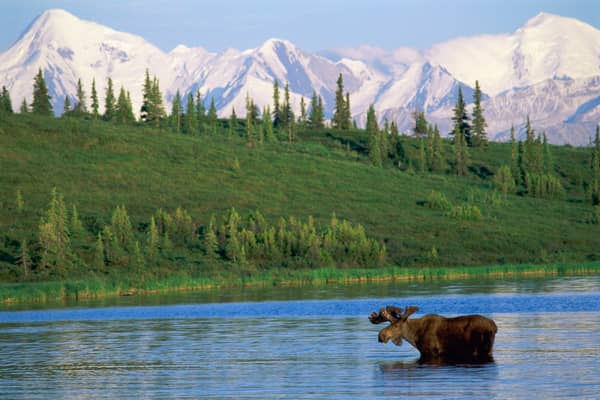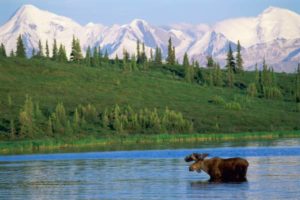 Sadly, overdose trends for illicit drugs and alcohol abuse have remained fairly steady in Alaska for the past several years.
Unfortunately, Alaska's geographical seclusion hasn't prevented the nation-wide opioid epidemic from reaching the state, with opioids and alcohol being the most commonly abused substances in the state. Opioids like heroin and prescription painkillers often go hand in hand, which has resulted in an increased need for overdose treatment medications throughout the state.
Additionally, Alaskans 18 to 25 years old suffer from far higher rates of alcohol addiction than other age groups. While it's not uncommon throughout the states for college-aged adults to drink more heavily than the rest of the population, the gap in these numbers is far more significant in Alaska. Sadly, children, teens, and college students are some of the most at-risk members of the Alaskan population since they often have "nothing better to do". Which is especially true in smaller towns and villages that are isolated from the main cities.
The substance abuse crisis in Alaska isn't only causing individual's problems, but impacting communities and the state as a whole, since neighbors are often left trying to help each other if a family loses a source of income due to drug or alcohol abuse. Plus, damages from under the influence accidents and crimes are costing the state roughly $3 billion a year.
Find Rehab Treatment Options in Alaska
By contacting Addiction Treatment Services, you'll be taking the first step towards getting help for yourself or a loved one. Whether you're seeking inpatient treatment services, such as a residential inpatient treatment program, an intensive outpatient program, or some other method of treatment, we can help you find what you need. We'll help you find quality and effective rehab treatment programs and verify your insurance coverage so you can take the first step towards recovery, so call us today.
Additional Recovery Resources in Alaska
Alaska Department of Health and Social Services
Behavioral Health Division
350 Main St., Ste. 214
Juneau, AK 99811
907-465-3370
//dhss.alaska.gov/dbh/Pages/default.aspx
Alaska Psychiatric Institute
3700 Piper Street
Anchorage, AK 99508
(907) 269-7105
Alcohol Safety Action Program
303 K Street, Basement
Anchorage, AK 99501
907-264-0735
Alaska Treatment Facility Locator
click here for a list of facilities
AA Meetings in Alaska
click here for meeting locations
Top Cities for Inpatient Drug Treatment