Colorado Drug and Alcohol Addiction Treatment
For people seeking drug and alcohol rehabilitation programs in Colorado, there are often several issues that come up. One of these is the availability of treatment facilities.
The Colorado Office of Behavioral Health works with regional Managed Service Organizations to administer drug and alcohol treatment services throughout the state. These managed service organizations contract with over 40 local providers to deliver a full continuum of care.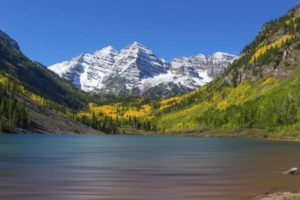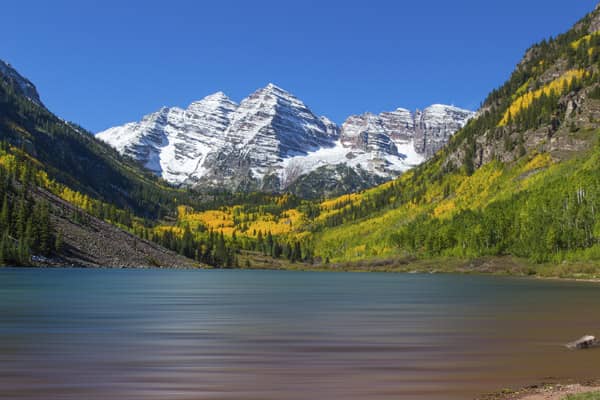 There are additional detoxification and rehabilitation options throughout the state and thousands across the country when someone is willing to consider traveling to find the right program. For people with insurance, we can assist you by doing a complimentary insurance benefits check and help you find program options that should work with your policy coverage.
There are nearly half a million people in the state over the age of 12 who have had substance abuse problems within the past year. Alcohol is, of course, the most abused chemical in the state, though the advent of marijuana legalization has contributed to creating many new regular drug users.
Most people who become dependent on drugs and alcohol don't immediately ask for help, which is why some type of intervention is usually necessary to get the healing process started. We have worked with countless individuals and families throughout Colorado to not only help them find treatment programs but also to coordinate and assist with interventions. If you need help getting your loved one into a rehabilitation program, call us to speak with an intervention consultant.
Of those people who do get into treatment in Colorado, there are between 35,000 and 40,000 enrolled at a time. This includes all types of treatment, from detoxification and inpatient rehabilitation to various forms of outpatient care. It does not include those participating in recovery support groups. Of those in treatment on a single day, 23% are there for drugs only, while 37% are for alcohol and 40% are for both alcohol and drug problems. The total number of people in Colorado receiving opioid replacement therapy (methadone or buprenorphine) has increased considerably in just the past few years.
To help prevent substance abuse, Colorado is one of only four states to be awarded the Substance Abuse and Mental Health Services Administration (SAMHSA) Partnership for Success: State and Community Prevention Performance grant. This program is designed to help reduce statewide substance abuse rates by addressing gaps in current prevention services and increasing the ability to reach out to specific populations or geographic areas with serious, emerging substance abuse problems.
The Colorado Prevention Partnership for Success (CPPS) project employs a public health model to demonstrate positive statewide change to prevent underage and binge drinking among select populations. Roughly 50,000 teenagers per year reported using illicit drugs within the past month, and the majority of kids in Colorado feel it's ok to smoke marijuana once a month and binge drink regularly.
Colorado also has a Screening Brief Intervention and Referral to Treatment program (SBIRT Colorado), which is an initiative directed at expanding the state's continuum of care by integrating these procedures and services into the standard of care practices of primary healthcare settings around the State. Screening and brief intervention (SBI) for alcohol and other substance use is a technique used by primary healthcare providers to identify and intervene with people who use alcohol or drugs in a harmful or hazardous way and may be at risk for substance use-related problems or injuries.
It takes all of these and many more services to start to be able to address the substance abuse problems in Colorado. If you are seeking treatment help for someone with a drug or alcohol addiction in Colorado, contact us for complementary information and assistance in finding an appropriate program.
Addiction Rehab Treatment Services in Colorado
Drug and alcohol addiction is a serious issue facing every US state, and Colorado is no different. Like other states, Colorado's top two abused substances according to government sources, are alcohol and marijuana. Aside from those two, heroin, prescription medication, and amphetamine addiction is also rampant across the state. Over the last two decades, experts have noted an increase in substance abuse rates state-wide, with the rates being particularly high in cities such as Denver, Colorado Springs, Aurora, Fort Collins, Lakewood, and Boulder. Addiction in Colorado can affect anyone, regardless of their socio-economic status.
Addiction Statistics and Rates Across Colorado State
Even though state-wide addiction statistics and rates mirror national averages, many of the figures are concerning. The last government-run survey in 2015 found that over 385,000 people in Colorado considered themselves to be addicted to alcohol. Two hundred thirteen thousand individuals during that same year admitted to regularly abusing marijuana or consuming it in excess. 82,000 people in 2015 claimed that they were addicted to methamphetamines. 43,000 Colorado residents reported having a heroin addiction. Prescription drug abusers for 2015 was listed at 32,000. These figures were gathered through a voluntary means, so experts believe that the actual addiction rates are even higher.
Drug and Alcohol Rehabilitation Statistics
2015's statistical gathering concluded that 16.1 percent of all residents within the state of Colorado suffered from light to severe substance abuse problem. This is slightly higher than the US national average. The scariest figure gathered is that only 12 percent of Colorado's addicted residents checked themselves into rehab to cure their substance abuse problem. There is certainly no shortage of high-quality and reputable drug and alcohol rehabilitation facilities in CO. Experts believe that there could be a social stigma within the state that discourages people from seeking help to address a drug or alcohol addiction problem.
Colorado's Inpatient Landscape
The state of Colorado leads the higher US when it comes to both the availability and quality of drug and alcohol rehabilitation options. The state is sprinkled with a broad assortment of government-run rehabilitation programs and privately run rehabilitation centers. Collectively, the industry as a whole is known to deliver a 58 percent cure rate for drug and alcohol addiction, a figure that is at the high end of the social spectrum. Secondary rehabilitation visits across Colorado showed an addiction cure rate of around 51 percent, another number that is higher than the United States national average.
Denver, Colorado-Springs, and Aurora are home to the vast majority of the state's rehabilitation facilities. Outside of those cities, it can be a lot harder to find suitable rehab services. Seventy-two percent of all addiction issues are addressed at rehab facilities within these three cities. Thankfully, with inpatients programs patients only have to worry about traveling once to the facility to check-in and then once again when they check-out after the inpatient program has been completed. Colorado residents residing in more remote towns and cities generally travel to these more substantial cities to receive the highest quality care available to them.
Inpatient rehab programs across Colorado are rated as some of the best and most successful in the world. Most drug and alcohol addicts within Colorado require inpatient care; outpatient rehab services aren't sufficient enough for moderate to severe substance abuse issues. For heroin, prescription drugs, and amphetamine addictions, inpatient rehab programs are required due to the dangerous and potentially fatal withdrawal symptoms. Severe alcohol addiction also requires inpatient care, as the patients need to be monitored around the clock as they detox from the substance. Inpatient care facilities employ physicians, nurses, and other healthcare professionals trained in substance abuse treatment.
Outpatient Rehab Programs
CO state offers a broad assortment of outpatient rehab programs that are highly effective; however, these programs are not recommended for anyone suffering from a moderate to serve substance abuse problem. Approximately 27 percent of all rehab programs across the state could be classified as outpatient programs. These rehab programs offer support to people suffering from light alcohol abuse issues, marijuana addiction, or people needing follow-up care after they have already completed a more robust inpatient program. Outside of alcohol and illicit drug treatments, many outpatient programs can also be geared towards helping people overcome tobacco-related addictions.
Outpatient programs in Colorado take on all shapes and sizes. Some of them involve in-house visitations from medical professionals trained in dealing with addiction. Other outpatient programs are offered by hospitals, clinics, and other facilities that do not require a patient to check-in. The conveniences involved in outpatient programs is that the patient can continue to work and carry out other day-to-day responsibilities while keeping to get the professional care that they require. Outpatient rehab programs throughout Colorado are very well known for being highly effective. According to some surveys, there also seems to be a far less social stigma associated with outpatient rehab programs.
An Opioid Epidemic in Colorado State
The state of Colorado has seen a surge of opioid addiction-related issues hit the region hard over recent years. In 2017 alone, there were nearly 600 hundred overdose deaths from opioids. This is far higher than the US national average by a fairly wide margin, pointing to a more significant problem that Colorado is faced with in keeping its residents healthy and safe. Even more concerning is the fact that the opioid overdose death rate is increasing rapidly every year, with medical experts and politicians being urged to take action to address the severe issue.
CO has a lot of rehab programs that cater to opioid addiction exclusively due to the problem being so bad within the state. These programs involve strict inpatient regimens that are followed up with years-long outpatient care to ensure that patients stay clean over the long term. Opioid addiction has one of the highest relapse rates, with 41 percent of all opiate addicts going back to the drug within two years after their initial rehabilitation program has ended. This highlights the need for robust secondary outpatient programs for treating opioid addicts that have already completed their initial inpatient programs.
Out of State and International Rehab Patients
A growing number of out of state US nationals have been flooding into Colorado over the last several years to use the state's renowned inpatient drug and alcohol rehab programs. Many of these people come from states like California, New York, Florida, Texas, Washington, Nevada, and other areas around the United States. The reason for this is that Colorado has built up a solid reputation for having higher rehab success rates than other states, so patients see that as a positive benefit to attending a rehab program in Colorado over one that is locally available.
CO has also been seeing a growing number of international patients visiting their drug and alcohol inpatient rehabilitation programs. People are known to come to Colorado from as far away as Germany, the United Kingdom, India, the Netherlands, France, Australia, and New Zealand. It is quite a testament to the quality and success outcomes for Colorado's rehab facilities if people are willing to travel from around the world to seek these facilities out. The growing volume of out of state and international patients heading to Colorado for rehab is giving rise to a vibrant commercial and private-sector rehab industry. Rehab experts and other healthcare professionals are even moving to the state to become employed in the state's booming rehab industry. Despite the commercial aspect of the sector, the goal is always patient success over profit, a standard reflected by the industry's overall vibe.
More Colorado Resources for Alcohol and Drug Information
Colorado Department of Human Services
Office of Behavioral Health
3824 W. Princeton Circle
Denver, CO 80236-3111
303-866-7400