Michigan Drug and Alcohol Addiction Treatment
When you are barely making it though each day, trying not to take another drink or pop another pill, or trying to keep your loved one from doing so, how can you possibly find the strength to make the right decision about treatment?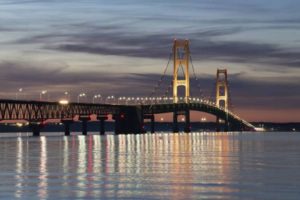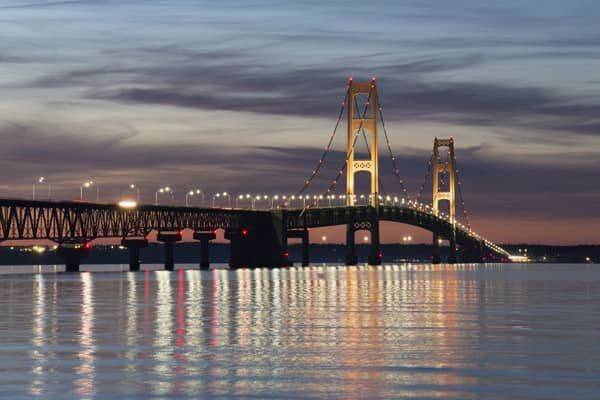 This is exactly how Addiction Treatment Services can help. Don't set yourself up for failure by not getting the help you need when you need it!
When you are ready for addiction treatment, having to wait may mean one of two things: making the wrong decision about treatment, or changing your mind about getting treatment at all. Call us now.
Finding the right addiction treatment center in Michigan
Choosing an addiction treatment center that provides rehab that is truly client-centered is a critical part of successful treatment, and not one that is provided by all treatment centers.
If you have relapsed in treatment in the past, it may well be because the rehab program you attended wasn't a good fit. You may also have been in rehab too close to home, and that is a common mistake when choosing an addiction treatment center. Addiction Treatment Services here to help you avoid those mistakes.
Addiction in Michigan
Did you know that in 2017 alone, nearly 2,700 individuals succumbed to an overdose in the State of Michigan? While the opioid epidemic is continuing to rise, and more dangerous drugs begin to hit the market, overdoses and deaths are also skyrocketing.
Facing and overcoming an addiction to drugs, alcohol, or even prescription medication is never an easy feat. Whether you have struggled with addiction throughout your entire life or if you have only recently noticed an uptick in drug or alcohol usage, getting the help you need for addiction is imperative. Learning about addiction rehab treatment solutions and programs available near you is a way to obtain the assistance you need to turn your life around.
Types of Addiction Rehab Treatment in Michigan
Before seeking an addiction treatment solution, it is essential to understand all of the options that you have available to you. Not only are there traditional outpatient rehab programs, but there are also inpatient rehab facilities that provide long-term rehabilitation solutions.
Inpatient Rehabilitation Treatment Centers
Inpatient rehabilitation treatment centers are optimal for anyone who is struggling with a severe or life-threatening addiction to drugs or alcohol. With an inpatient rehab center, those in need of care are required to live within the facility or center itself throughout their chosen or designated program.
Living in an inpatient rehab center provides several advantages that are difficult to find elsewhere, even with traditional outpatient programs. Some of the most notable pros and benefits of an inpatient rehab center or facility include:
Zero-Tolerance Environment: Enjoy a zero-tolerance atmosphere in an inpatient rehab facility or treatment center. Inpatient rehab services do not allow the ownership or consumption of alcohol, drugs, or even prescription medications. Prescription medications must be administered to anyone who is in need to provide everyone in the program with a safe and drug-free zone.
Medically Monitored Detoxing: If you have a severe or life-threatening addiction to drugs or alcohol, you may require a medically-monitored detox program. Medically monitored detoxing is extremely important to ensure that an individual is healthy and safe while detoxing the body and eliminating toxins or chemicals from the body altogether. Medically monitored detox programs provide you with access to medical staff and medical professionals who specialize in managing and overcoming addictions.
Individual Counseling: Work with a personal counselor or case manager to explore your options while working towards a clean and sober lifestyle. Individual counseling sessions can also help to identify root causes and triggers of your addiction to help better control your urges and feelings of temptation in the future.
Group Therapy: Group therapy sessions are highly recommended for anyone in need of rehabilitation from drugs or alcohol. Meet with others who have faced similar challenges and obstacles as you work together to remain sober and drug-free. Make friends and build connections with prospective sponsors and other individuals who have a real understanding of how addiction has impacted your own life.
Routine: Take advantage of relearning how to use the method in your everyday life. If you have a severe addiction, you may have noticed that the routine in your daily life is not as reliable. Sticking to a routine with a set and predictable bedtime, exercise time, and even time to socialize is a great way to avoid giving in to temptation you may face once you complete your program.
Outpatient Programs
One of the most common forms of rehab for those living in the State of Michigan includes outpatient programs. Outpatient programs are available to just about anyone in need of moral and emotional support while fighting against their addictions. Outpatient programs may consist of the following:
Counseling: Meet with counselors who specialize in helping individuals face and overcome their addictions.
Group Meetings: Regularly attend group meetings for therapy and discussions. Learn how to express yourself while remaining open and honest about the challenges you face each day with your addiction. Feel a sense of community among your peers by regularly attending group therapy sessions in your local area. It is also possible to inquire about even more addiction resources that are available near you while attending group therapy sessions.
Sponsor Meetings: Do you want to have someone to turn to once you complete your rehab program? Consider obtaining a sponsor. A sponsor meeting is one of the most popular and useful outpatient program tools used to help individuals remain sober and clean after rehab.
Some of the reasons to consider a traditional outpatient program to remain drug and alcohol-free include:
Freedom and Flexibility: Many outpatient programs are available multiple times each month, providing you with more options if you are currently employed or unable to attend meetings during certain times of the day.
Less Pressure: Outpatient programs are designed to take the pressure off of attendees. Feel welcome and invited in a comfortable environment with the outpatient program of your choice.
Connection: Outpatient programs are ideal if you are seeking relationships with others who have faced and overcome addiction. Connecting with others who can relate to your struggles is a way to remain healthy, motivated, and committed to living a sober lifestyle.
Availability: Fortunately, outpatient programs are widespread and are often available to more than other rehab solutions, including IOP and inpatient services. With outpatient services being readily available, never feel alone again on your quest to a life of sobriety. With the right inpatient treatment facility combined with an outpatient program that is beneficial to you, genuinely take advantage of your drug and alcohol-free life.
Intensive Outpatient Programs
In addition to outpatient and inpatient programs, there are also intensive outpatient programs available. Intensive outpatient programs, or IOP services, often provide features from both inpatient and outpatient programs simultaneously.
If you require a medically-monitored detoxing program, but you are unable to move, relocate, or quit your job for an inpatient treatment facility, an intensive outpatient program may be right for you. IN some cases, intensive outpatient programs are court-ordered and required by law for individuals who have fallen back into addiction or violated previous court orders.
The Importance of Aftercare Resources
Aftercare resources are vital to remaining clean and sober, even if you have recently completed an extended stay in an inpatient rehabilitation treatment facility. When you do not have any aftercare resources or services available near you even after completing an inpatient rehab program, you are much more likely to turn back to drugs and alcohol, also if you have a great support system in place.
When you begin searching for a rehab program or facility that is right for you, it is vital to inquire about additional aftercare resources that are available to anyone in need. Ensuring that you are informed of the aftercare resources that are accessible to you once you have completed your rehab program is a way for you to remain sober and drug-free without interruption. Be sure to learn more about individual aftercare resources that are most appealing to you before choosing a rehab center or treatment program that is most fitting for your needs.
By choosing the right addiction rehab treatment service, relearn how to live your life without the use of drugs, alcohol, or prescription medication abuse again. With an addiction rehab treatment service that is suitable for you, take control over your life and the future you intend to build for yourself.
Contact us for Michigan Drug Rehab and Addiction Treatment Help Today
Not necessarily. Sometimes it is best to be in a completely different part of the country in order for a person to be able to focus fully and beneficially on their rehab.
Many people fail in a local rehab program because they can easily leave the center and reconnect with friends who are using, or even supply them with drugs or alcohol while they are in treatment.
Addiction Treatment Services has professional links to many highly regarded and credentialed rehab facilities in all regions of the United States. We won't suggest any drug and alcohol treatment facility that doesn't share our own core value of individualized and client-centered care.
Call us now and we'll see which one of our addiction treatment partners is the best fit for you and your long-term recovery.
Additional Recovery Resources for Michigan
Michigan Department of Community Health
Capitol View Building
201 Townsend Street
Lansing, Michigan 48913
517-373-3740
website