Oregon State Drug and Alcohol Addiction Treatment
Struggling with addiction or alcoholism causes untold stress on each person involved. Sometimes finding the energy to make a wise choice about the best substance abuse treatment center is confusing and difficult-right at the time when you are ready for help. We're here to help work with you immediately so that you don't make the wrong choice just because it is the easiest one.
Addiction Treatment Services can explain each of your options to help you decide which rehab treatment centers will best meet your unique situation.
Finding the Right Rehab Center in Oregon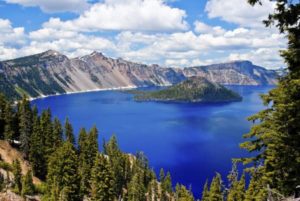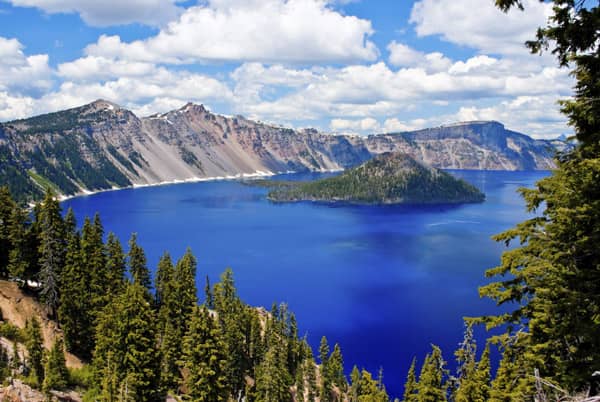 There are many important things to consider before you make the important decision about which rehab center is best for you or your loved one. Addiction Treatment Services will go over each crucial consideration with you, to help you make an informed decision. Working closely with you this can be done quickly and efficiently because we have solid information about a vast number of successful alcohol and drug rehab treatment facilities.
You don't want to delay treatment by being put on a waiting list. Being put on a waiting list only means the addiction continues, and the risks increase. We know which qualified rehab centers can help you now.
Rehab Treatment Centers in Oregon-Are They The Best Option for You?
Not necessarily. Many people fail in rehab located too close to home because they can easily leave the center and reconnect with friends who are using, or even supply them with drugs or alcohol while they are in treatment.
There are many highly qualified comprehensive programs, and we'll help you find the one that best meets your needs.
Having rehab elsewhere (whether in a different region of Oregon or in completely different state) gives you the opportunity to focus solely on getting better, without the negative stressors and situations that led to your alcohol and drug use in the first place.
Addiction Treatment Services has professional links to many highly regarded and credentialed rehab facilities across the United States. We won't suggest any drug and alcohol rehab facility that doesn't share our own core value of individualized and client-centered care.
Call us right now and we'll see which one of our treatment partners best meets your needs.
Addiction in Oregon
Common Addiction Problems Facing Oregon
Like every other state across the US, Oregon faces a lot of problems when it comes to alcohol and drug addiction. Experts that study dependence across Oregon have a list of the most commonly abused substances in the state. The most abused substances in Oregon are alcohol, marijuana, methamphetamines, heroin, and prescription drugs. Addictions to these substances across Oregon is quite high, with alcohol and marijuana being the top two most abused substances. Chronic abuse of drugs and liquor within the state is heavily related to increased rates of mental illness, homelessness, and criminal activity.
Oregon Drug and Alcohol Addiction Statistics
Over the last couple of years, the drug and alcohol addiction statistics paint a fairly grim picture of the state's overall well being. In 2017, over 20,000 people were admitted to rehab facilities across the state for alcohol addiction. A rehab facility has treated over 15,000 people during that same year for marijuana addiction. Around 6,000 individuals entered rehab across the state for methamphetamine addiction in 2017. Just over 5,000 people were treated during that same year for heroin addiction. Lastly, over 2,500 people during 2017 were treated in Oregon for prescription drug addiction.
Oregon Rehab Statistics
During 2016 it was estimated that over 15 percent of Oregon's entire population suffered from at least a light to severe form of substance addiction. Over 7 percent of the state is thought to suffer from alcohol addiction, which parallels rates across the US state by state. Over 7 percent of the state is also believed to suffer from an addiction to an illicit drug, which includes marijuana, heroin, methamphetamines, and prescription drugs. Shockingly, only 10 percent of people within Oregon that suffer from alcohol or drug addiction end up getting treatment in a state-licensed rehab facility.
Inpatient Treatment Options
Thankfully, there is a wide variety of private and government-run inpatient treatment options for drug and alcohol addiction in Oregon. The government-run rehab facilities often cater to lower-income earners across the state and are quite a bit more challenging to book a spot in. The many privately-run rehab facilities tend to provide to higher-income earners and tend to have a lot more available booking spots than government-run facilities. Despite the disparity in overall comfort that these two separate types of rehab offer, they both achieve somewhat similar treatment success rates. About 50 percent of people that enter rehab are cured of their addiction in Oregon.
Approximately 60 percent of all of Oregon's drug and alcohol rehab clinics and facilities are located within the Portland metropolitan area. The remaining rehab centers across the state are congregated in Salem, Eugene, Bend, and Grants Pass. Outside of those areas, reputable and quality rehab facilities can frequently be challenging to access. Oregon is a particularly sparsely populated state, yet there are many small towns all across the nation and even in remote areas. People that reside in these more remote parts of Oregon will likely need to travel to the Portland area to check into a prominent inpatient rehab facility.
Statistics show that 78 percent of addicts in Oregon prefer inpatient treatment over outpatient treatment. The reason behind this is because inpatient rehab physically separates the addicted person from the substance that they are abusing. Many of these addicted individuals also need the oversight of a physician to safely detox, especially in cases where heroin, alcohol, and opiates are concerned. Inpatient rehab facilities can offer 24/7 patient monitoring to make sure that they not only stay clean but that they remain safe and healthy throughout the entirety of the rehab process.
Outpatient Treatment Options
Oregon offers a wide range of outpatient treatment options for any substance abuse problem. It should be noted, however, that only about 20 percent of the state's addiction issues are treated through outpatient care programs. Outpatient drug and alcohol treatments typically involve individuals that are dealing with light addiction issues, or people that have already completed a full inpatient program. For example, a person addicted to marijuana might prefer an outpatient rehab program, as they are known to be quite useful. A person with a light alcohol problem might also benefit from outpatient treatment options as well.
Outpatient treatment options are typically still centered around a rehab facility, clinic, or hospital. With these treatments, the patient is generally scheduled to attend the program 1-5 times per weeks, depending on the specific problem being treated. The person will usually undergo counseling, drug testing, and other supportive treatments offered by the facility. Outpatient treatment tends to last from 1-4 hours, after which the patient will return home to carry on with their usual daily activities. People that suffer from powerful or severe addictions will generally not use outpatient rehab programs, are they are both unsafe and not particularly successful at curing the addiction.
The Legalization of Marijuana
Recreational marijuana was legalized in Oregon in 2014. With marijuana dispensaries open all across the state, experts see a dramatic rise in the marijuana addiction rate. It is thought that marijuana addiction has increased in Oregon by 4 percent each year since it was legalized, a number that is mostly attributed to far more convenient access to the drug. Marijuana is not physically addictive. However, it is psychologically addictive. Marijuana use can help a person relax, become less anxious, feel happier, feel less pain, and more. For these reasons and others, it can be tough for some regular marijuana users to quit.
With the increase in marijuana addiction hitting Oregon due to the legalization of the drug, many inpatient and outpatient programs are popping up all across Oregon that treats marijuana addiction only. A drug-specific rehab facility is by no means a new concept; however, concerning marijuana, it is relatively new. These rehab facilities employ cannabis experts that can help patients break out of an unhealthy relationship with marijuana, mainly if the drug is only being used recreationally. If, however, a person is abusing marijuana to treat a medical issue, then other healthier treatment options are taught.
The Future of Rehab in Oregon
It is a proven and commonly accepted fact that Oregon is a leader in technological innovation and social progress. This is no different when it comes to drug and alcohol addiction treatment programs. Many highly advanced and experimental rehab facilities and treatments exist throughout the state. For example, psilocybin mushrooms, ayahuasca, and even LSD are used by a select number of Oregon rehab facilities to successfully treat drug and alcohol addictions. Using psychedelics to treat disorders such as heroin or alcohol addiction have been proven to be extremely useful, and Oregon is spearheading the practice.
Ensuring That Rehab is More Accessible to Everyone
There are several political initiatives across Oregon that are seeking to figure out ways that the state could pay for 100 percent of all patient rehabilitation costs. Many people across Oregon feel that free access to potentially life-saving drug and alcohol addiction treatments is a fundamental human right that everyone should be entitled to. Many creative political initiatives have proposed legislation aimed at keeping both private and government-run rehab centers in the mix, however, these initiatives seek to subsidize the individual rehab costs so that patients can afford to use them more readily. If Oregon passes laws that would force the state to cover all rehab costs, this could be another critical area where Oregon breaks new ground as a social innovator.
More Addiction Recovery Resources for Oregon
Top Cities for Inpatient Drug Treatment