Washington, DC Drug and Alcohol Addiction Treatment
What exactly are you looking for in an addiction treatment center? What is important for recovery? And what are your own special needs (such as a dual diagnosis program, Christian rehab or another specialty program)?
Being sick and fighting your way through each day of drugs and alcohol makes knowing what you want or need impossible. That is exactly why Addiction Treatment Services is here for you and your family.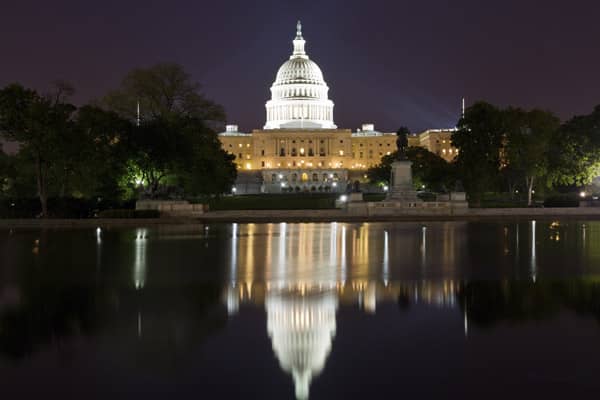 Addiction Treatment Services will explain the many kinds of programs that are available, and help you decide which addiction treatment center is best. Don't settle for the wrong addiction treatment center when there are many across the country that can meet your specific addiction, financial and family needs.
Finding the right addiction treatment center in Washington, DC
You may be thinking that staying close to home for treatment is the best idea, so that you can stay in contact with friends and family, and get their support. Ironically this is often the worst thing that can happen!
Without meaning to, family and friends may have been enabling you to keep drinking or keep using drugs. "Friends" may even try to sneak drugs or alcohol to you while you are in rehab. This can set you up for failure even though you are in rehab.
You want to recover, and devoting your full attention and commitment to rehab is what it is going to take to begin recovery. Distancing yourself geographically from negative influences is crucial.
Substance Abuse Statistics & Information In Washington DC
The number of people using illicit drugs across the country has gone up in recent years. While much of this has been because of an increase in marijuana use, there have been a variety of other drugs that have been more commonly used.
Much of this has been seen in Washington DC, where crime and drug abuse are much higher than the national average. According to several studies, this has been the case for several years and shows no signs of slowing down.
For much of this time, crack, and powder cocaine was the driving force behind this, although the recent opioid crisis has changed much of this. There has been a surge in crimes associated with these drugs, as well as an increase in the number of deaths as a result of drug abuse.
For much of this time, the District of Columbia's rate of drug-related deaths dwarfed many other cities; in 2007, for example, it had a rate of 36.5 per thousand people, while Frederick County, Maryland had a rate of 12.5 and Fairfax County, Virginia had a rate of 2 per thousand people.
The primary cause of these deaths has been opioids, which includes not only heroin and morphine but also a variety of prescription drugs. The majority of these deaths have been caused by prescribed opiates, which provides for Lortab, Vicodin, and OxyContin. Synthetic drugs such as fentanyl have also played a significant role in this in recent years.
As a result of this increase, D.C. has become the third leading state in the country in terms of overdose deaths. Much of this is caused by opioids, with approximately 130 people in the United States dying through an overdose of these drugs every day.
Many people may wonder how opioids began playing such a significant role across the state. While not the sole driver behind it, one reason has been a rise in the number of opioid prescriptions given out, which began in the 1990s.
Like this rose, so too did the misuse and abuse of the prescription medication, which may have had a domino effect on the use of heroin, and fentanyl. Over the following decades, dependence on these drugs continued to skyrocket, with a reported 1.7 million people across the United States suffering from substance use disorders related to prescription medications.
A further 652,000 people suffered from a heroin use disorder, although there may be some overlap between these two figures. In 2017, the number of people who died as a result of an opioid overdose tripled over the three years previous in D.C. to 279.
Approximately 81% of these deaths were among older African Americans, while a fifth had used heroin for more than 40 years. Since 2014, there have been over 700 deaths in D.C., with much of this coming in the past few years.
There are a variety of statistics and figures that have become increasingly evident over the past few years. Out of the patients who are prescribed opiates for pain management, between 21% and 29% abuse them. Between 8% and 12% of those who do so develop an opioid use disorder while between 4% and 6% transition to using heroin.
Approximately 80% of heroin users have reportedly initially misused prescription opioids. Between 2016 and 2017, 45 states saw an increase in opioid overdoses, while the Midwestern region saw an increase of 70% during the same period. Over half of this increase, 54%, was in large cities.
Inpatient Treatment Options
As one of the leading areas of opioid abuse in the country, Washington DC is attempting to curb and combat addiction. There are a variety of things that are being done to do so, with Mayor Muriel Bowser releasing a strategic plan to reduce the number of opioid deaths in D.C. in half by 2020.
The proposal is centered around the prevention and treatment of drug and alcohol addiction, as well as recovery programs. There are also a variety of educational and harm reduction programs across D.C. More recently, this has led to a few other plans being unveiled.
Announced in January 2019, there is a plan in place to purchase 50,000 naloxone kits and distribute them among MPD. These kits will include two doses of naloxone nasal spray, which can counteract many of the effects of an opioid overdose.
Alongside this has been an increase in the level of governmental support that many addiction treatment providers have been receiving in recent years. While there are a variety of treatment centers around the area, many of these offer many of the same treatment options, with this being driven by how effective these can be.
Inpatient residential treatment has proven to be one of the more practical choices here, with this being focused on helping addicts break their drug abuse cycle. Inpatient treatment offers patients 24-hour care in a warm and welcoming environment, with this helping to identify and overcome the cause of a person's addiction.
While there are a significant number of inpatient treatment providers located around the District of Columbia, patients will need to look for ones that can cater to their individual needs. Much of this is driven by the fact that no two treatment centers will be the same and will have a variety of services, some of which may not cater to specific addicts needs.
While some will be able to handle the withdrawal symptoms of alcohol and some other substances, many may not be able to handle the potentially dangerous ones that can come alongside heroin or opiate withdrawal.
Detox will be the first part of treatment, and which can often be dangerous. The process is where the body becomes cleansed of the drugs that an addict has been taking. Throughout an addiction, the body's chemical makeup changes to adapt to a person's drug use, which can often be coupled with a lack of essential nutrients.
These are some of the primary reasons why detoxing can be dangerous, especially when done without the appropriate supervision and medical aid. While this can often affect many addicts, it can be most harmful in people who have abused opioids, as this class of drugs can have a much more significant impact on the body than other substances.
While there are a variety of treatment providers that will hold expertise in helping addicts through the detox process of many substances, there are some who may not be able to do so with heroin and fentanyl, among others.
Alongside this is whether a patient needs treatment services for several addictions, which can further complicate the issue.
Detox Options
Contrary to what many people may believe, there are several types of detox available for addicts. The treatment that a particular patient receives will depend on their needs. The most basic form of these is ambulatory detoxification, which includes on-site monitoring and is typically for patients who may not need much care.
A non-medical residential detox is also available across Washington DC, which is focused on patients who need minimal 24-hour care and where their risk is also minimal. Clinically managed residential rehab is another option for patients who may need more social assistance than those who look to detox their bodies before leaving care. The last of these options, and perhaps the most complex, is medically monitored detoxification. Often
called med detox, this is typically reserved for patients who may undergo some of the more dangerous withdrawal symptoms and will need a significant amount of medical care.
With the variety of available treatments, it can be vital to know which providers offer these and which may be the most appropriate for a patient.
Addiction treatment centers in Washington, DC
Do you need a dual diagnosis program? One that is specifically for teen drug and alcohol addiction? Christian addiction treatment? Supervised aftercare programming? Sober living housing?
The choices are complicated, numerous and confusing. Our certified addiction counselors will help you decide what makes up your "needs" list and help find just the right addiction treatment center. Call us right now; we are ready to help you.
Addiction Treatment Services has professional links to addiction treatment centers across the United States. We will discuss each possibility with you, and we will never suggest any drug and alcohol treatment facility that doesn't share our own core value of individualized and client-centered care.
Call us and we'll help you decide which one of our addiction treatment center partners best meets your unique situation.