As it is located in one of the most rural areas of California, it might be a bit harder to find treatment in Visalia depending on what services you might need. Although there are options to choose from, each service doesn't have much variety in the city, and while it might be enough for some, people suffering from addiction should consider looking into other cities in California and their alternatives for recovery programs. Among the few choices in the city, there are detoxification centers, inpatient and outpatient treatment, support groups, as well as psychiatric professionals, such as therapists.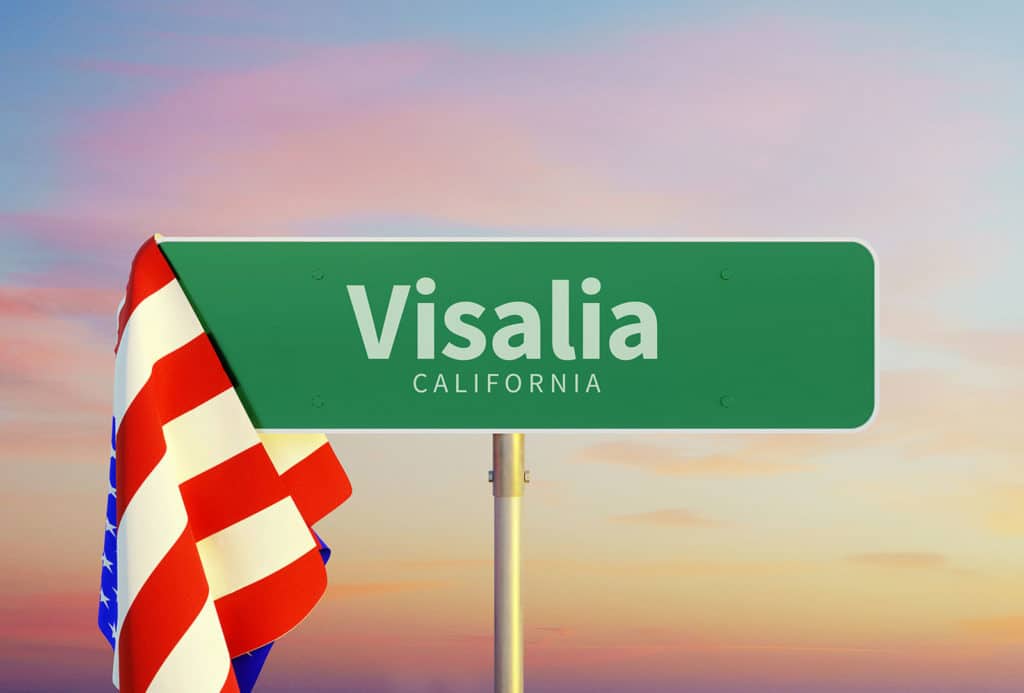 Nonetheless, looking into treatment programs close to Visalia might be a good idea not just in the sense of there being more options, but for a change of scene which could be highly beneficial. Seeing as environmental aspects might be factors that influence addiction (or even be the root of the problem), it couldn't hurt to consider options nearby.
Usually, the starting point of treatment is detoxification, whether you'll go for medically assisted detox or if you're trying to do it naturally at your own home. However, doing it on your own could be very dangerous because of the chances of relapse as well as overdosing. Having the help of medical professionals is safer and can be way less painful, and it is possible to receive medically assisted detoxification in Visalia.
Once withdrawal symptoms have been managed, the next phase of treatment can begin, and it changes depending on the service setting you'll receive. While they are usually categorized between inpatient and outpatient, it is possible to transition from one to another instead of just choosing one. Being done with one program doesn't mean never having to care about your mental health again. It is important to participate in group activities and to visit a mental health professional after the program, so you can keep improving.
Visalia, CA Drug Abuse Statistics – you're not alone in this struggle
California was one of the later states to be hit by the current wave of the opioid crisis in the U.S. that has caused the Midwest and East of the country to experience a severe epidemic. While most states reported spikes in fentanyl-related deaths by 2016, it wasn't until later in 2017 that the rise in deaths started drawing the attention of authorities. The same happened back in the beginning of the 2010s – when heroin was affecting most of the country, heroin-related deaths didn't go up in California as they did in other states. The preferred opioid among users in California has been prescription opioids since the start of the opioid crisis in the beginning of the millennia.
The Central Valley area in California which Visalia is a part of is mainly agricultural, and farther from major metropolitan cities such as Los Angeles. The geographic aspects of the city shape much of its trends regarding substance abuse. Central Valley is very close to highways like I-5, and these have become major routes for drug trafficking thanks to its access to countries like Canada and Mexico. Not only are drugs being transported through these roads, but there are now small "centers" for production, distribution, and commercialization of substances such as cocaine, marijuana, heroin, and even prescription opioids in these areas.
The most recent information available on the opioid crisis in California is preliminary data for 2018, but the projections for Tulare County show that certain rates are on the same level as that of more populous counties, like San Diego County. While the total of opioid-related hospitalizations was estimated at 42 in 2018, this puts Tulare at a rate of 8.7 per 100 thousand people, while San Diego's was lower, at 7.1.
The demographic groups most at risk in most states has been the same, and Tulare County is no different: for gender, men are more often the victims of deadly overdoses; for ethnicity/race, deaths are more likely to involve white people. Age, however, depends on the drug and the area. In Tulare, deaths by substance abuse seem to happen more often among those aged between 45 and 49. However, marijuana use seems to be a constant among younger groups, ranging from high school to even middle school ages.
Another major issue in the county some experts have reported is that teenagers are experimenting with drugs at a much earlier age than before. Though most would start at the age of 17/18, it seems that now, pre-teens aged 11 or 12 are already trying out substances, both legal and illicit. Exposure to heavy substances at an early age can have long-term effects, from something as small as chemical imbalances to bigger problems like psychiatric disorders. Considering how 6 out of 10 substance abusers in the U.S. also suffer from another mental illness, this problem could affect numbers reported in Tulare now and in the near future.
Visalia, CA Recovery Meetings Near Me
New Heights, 1731 West Walnut Avenue, Visalia, CA, 93277 (NA, AA)
New Visions, 1425 East Walnut Avenue, Visalia, CA, 93277 (NA, AA)
Christ Lutheran Church, 3830 West Tulare Avenue, 93277 (NA, AA)
Seventh Day Adventist Church, Visalia, CA, 93277 (AA)
Christ Lutheran Church, Visalia, CA, 93277 (AA)
United Methodist Church, Visalia, CA, 93277 (AA)
Hoping to avoid a problem before it becomes a bigger one, institutions such as Visalia Unified offer mental health program for students, since a good amount of suspensions from school in the past years have been drug-related. The addition of Emergency Medical Services to firefighting forces might also help intoxication and overdose numbers go down in Visalia as well by providing help more quickly and effectively.
Inpatient Vs. Outpatient Drug and Alcohol Treatment in Visalia, CA
As previously mentioned, there are multiple options of recovery programs available in Visalia and nearby cities, and amongst these are inpatient treatment and outpatient treatment. Inpatient treatment, also called residential, requires that the patient checks in to a facility in order to stay there for the full duration of the treatment. These are more recommended to anyone suffering from severe addiction and with intense symptoms, as there is 24-hour monitoring and medical help available.
Outpatient programs work differently, since the patient stays in their own home and must only come to the facilities for sessions of treatment, whether it is for therapy, assessments, medical treatment, group meetings, or any other activities they might partake in. This option is recommended for cases of moderate and mild addiction, but they vary depending on the service setting. Some of the options available are intensive outpatient programs and partial hospitalization, where the first only requires a few visits a week, while the latter demands almost daily sessions.
Getting Help in Visalia, CA: How to Choose the Right Facility
Besides issues such as location and distance, there are a few other aspects that should be considered when choosing a recovery facility. First, it is important to know how much time you would have available to get treatment, since this would affect your daily life. Once you know that, it will be easier to think of the second step, which is deciding on a service setting. This would also depend on the degree of addiction and the symptoms experienced, and an assessment could help with that.
Finally, all that's left to know are financial limitations and options. If you have insurance, that will make things easier. If not, you could check if you qualify for Medicare or Medicaid, and the coverage would depend on your options. Should none of these apply to you, there are many ways to make payment easier on your pocket, such as grants, scholarships, loans, payment plans, crowdfunding, or paying little by little on a credit card.
Mental Health Services in Visalia, CA
There are a lot of therapists in Visalia to choose from, as there are over 40 listed on Psychology Today. This is a great sign for addiction prevention, since mental health can deeply influence substance abuse and tendencies. While it has not been discovered how they are linked, it is a fact that mental disorders and substance abuse ones feed off of each other, so it is important to take care of any psychiatric illness before they trigger addictive behavior. Additionally, help that's not available in the city isn't too far away, and thankfully there is easy access to most of these through the main roads.
You Can Get The Help You Need
Quitting starts the moment that you decide that you will get help for your addiction, but that decision only truly counts once you choose where you're going. We at Addiction Treatment Services would be proud of being that choice, and of providing all the services needed for every step of the way.
If you are looking for help for yourself or someone that you care about, you can find out more about the services we offer by visiting our website or contacting us at (877) 455-0055 at your convenience. We can listen to all your questions and concerns so that you can make an informed and prepared decision that will start you off on your journey to a life free of addiction.
References:
https://discovery.cdph.ca.gov/CDIC/ODdash/
https://www.chcf.org/wp-content/uploads/2018/09/SubstanceUseDisorderAlmanac2018.pdf
https://www.chcf.org/wp-content/uploads/2018/12/AlmanacMentalHealthSUDYouth.pdf