Last updated on June 23rd, 2018 at 11:21 pm
California Addiction Treatment Information
California has a high population of people in need of help for substance abuse, but in contrast, only about 9% of those actually received it within the past year. While this is still over 200,000 people for the state over the course of a year, there is a large gap between the number of people who need help in California and those who actually receive it.
For many people, bed availability and cost are the biggest barriers to entering treatment after a decision has been made to stop using drugs and alcohol. Recent changes in laws regarding insurance coverage, and specifically behavioral health benefits, have helped thousands more people in California find treatment help.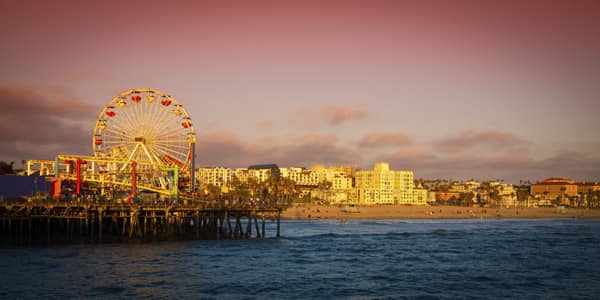 We provide a complimentary insurance verification service for people in California seeking a program for alcohol or drug abuse. From there we can help find facilities that should be able to work with your insurance and provide quality treatment help.
There are of course numerous types of rehabilitation programs available for people in California. The continuum of care spectrum may include any or all of the following: detoxification, inpatient treatment, outpatient care and sober living.
In California, there are almost a million people who are dependent on or have abused illicit drugs within the past year, and an additional 2.3 million who have an alcohol problem. These numbers have remained fairly steady in recent years. In contrast, there are less than 130,000 people in treatment in California on a given day, a number that has declined slightly over the past few years.
Of those in treatment, about 38% percent were enrolled for a problem with drugs and 19% for alcohol. The remaining 43% were in treatment for both alcohol and drug abuse combined. Opiate addiction has been rising in California like other parts of the country, as have the number of people receiving either methadone or buprenorphine as long-term maintenance drugs, which equal roughly 30,000 and 1,900, respectively.
Attitudes and behaviors of youth are crucial when trying to predict the substance abuse patterns and need for treatment. There are more than 350,000 adolescents who reported using illicit drugs in the past month. Additionally, about 78 of adolescents in California didn't think it was a big risk to smoke marijuana once a month, and 59% didn't perceive great risk in having five or more alcoholic drinks once or twice per week.
When occasional abuse goes unchecked then it turns into chronic abuse and addiction. Often times people in California are unsure how to get help for their loved ones, and there are many theories about interventions that float around. Contact us to learn more about effective drug and alcohol interventions in California and appropriate treatment facilities.
Additional Resources in California
California Department of Health Care Services (DHCS)
Substance Use Disorder Services
1501 Capitol Avenue, MS 4000
P.O. Box 997413
Sacramento, CA 95899-7413
916-440-7800
//www.dhcs.ca.gov/
Treatment Center Directory for California
Search for treatment centers here
Adult Children of Alcoholics
World Service Organization
PO Box 3216
Torrance, CA 90510
310-534-1815
www.adultchildren.org
Cocaine Anonymous
World Service Office
3740 Overland Avenue, Suite C
Los Angeles, CA 90034-6377
310-559-5833
www.ca.org
Alcohol Justice
24 Belvedere Street
San Rafael, CA 94901
415-456-5692
www.alcoholjustice.org
Marijuana Anonymous
P.O. Box 7807
Torrance, CA 90504-9207
800-766-6779
www.marijuana-anonymous.org
Nar-Anon Family Grouop
22527 Crenshaw Boulevard, Suite 200B
Torrance, CA 90505
310-534-8188
www.nar-anon.org
Narcotics Anonymous
World Service Office
PO Box 9999
Van Nuys, CA 91409
818-773-9999
www.na.org
National Association on Alcohol, Drugs and Disability
2165 Bunker Hill Drive
San Mateo, CA 94402-3801
650-578-8047
Substance Abuse Librarians and Information Specialists
P.O. Box 9513
Berkeley, CA 94709
(510) 769-1831
www.salis.org