New York Drug & Alcohol Addiction Treatment
There are hundreds of different types of treatment centers in New York that serve thousands of people who are in need of drug or alcohol rehabilitation help every day. In fact, more than 115,000 people receive some type of substance abuse treatment in New York on a given day, with treatment services ranging from detoxification centers to inpatient facilities and outpatient programs. Unfortunately, the number of people struggling with substance abuse and addiction that are actually getting help is only a sliver of those who need it.
We provide resources for people in New York seeking information and we can help you locate quality drug rehab facilities. Contact us for information and assistance in locating programs for yourself or a loved one.
New York Drug and Alcohol Abuse Statistics
There are currently about 1.2 million people in the state of New York aged 12 and over, about 7% of the population, who are dependent on or have abused alcohol within the past year. More than 950,000 people over the age of 21 reported heavy drinking within the past month.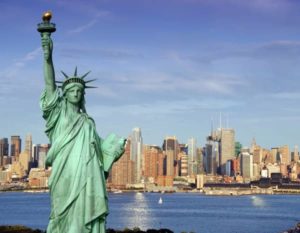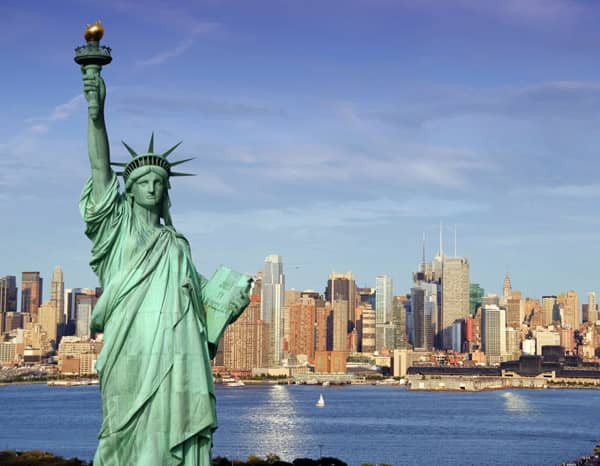 There were also roughly 490,000 who were dependent on or have abused illicit drugs. For the most part, these numbers have remained steady for several years, and they represent a huge number of people who need treatment.
Among those enrolled in an alcohol or drug abuse treatment center in New York enrolled in on a given day back in in 2012, 39.0% were in treatment exclusively for drug abuse, 13.3% were in treatment for alcohol abuse and dependency, and 47.7% were in treatment for problems with both drugs and alcohol.
There continues to be a growing opiate abuse problem throughout New York, primarily through prescription painkillers and heroin. Many people choose to use an opioid maintenance therapy as a form of treatment. On an average day in New York, there are more than 35,000 people taking methadone as a form of treatment as well as another 3,500 using buprenorphine as a replacement.
Rehab Treatment Options in New York
There are many different types of rehab treatment available in New York. You may find that an inpatient drug rehab best suits your recovery needs, or an outpatient 12-steps program is going to be the best approach to overcoming alcoholism. Whatever your situation is, addiction recovery is within reach.
Although some people feel they have been helped by these long-term maintenance programs, we strive to assist people in locating treatment services that try to not remain dependent on such synthetic opioids, if possible. A good detox center along with an effective treatment program can go a long way toward permanent addiction recovery.
Of course, before anyone gets into treatment, there must be some kind of intervention that sets recovery in motion. Sometimes this can be an event that makes the substance abuser want to seek rehabilitation before the problem gets any worse. Other times it may be a more significant and potentially tragic event involving an arrest, accident or overdose. One of the best ways to prevent a catastrophic event from occurring is to perform an intervention with family and friends. We have worked with numerous families from New York to help them through the intervention process and to get their loved ones into quality treatment programs. We can help you find treatment in New York too.
Addiction Treatment Services has helped countless people from all over New York find the recovery resources they need to make informed decisions and find effective programs. Feel free to contact us today, or visit one of the other organizations or agencies below.
New York Drug and Alcohol Rehab Resources
New York State Office of Alcoholism and Substance Abuse Services
Albany Office
1450 Western Avenue
Albany, NY 12203-3526
Phone: 518-473-3460
https://www.oasas.ny.gov/
New York State Department of Health
Corning Tower
Empire State Plaza,
Albany, NY 12237
//www.health.ny.gov/
New York Alcoholism and Substance Abuse Information
State information and resources here
The National Center on Addiction and Substance Abuse at Columbia University
CASAColumbia
633 Third Avenue, 19th Floor
New York, NY 10017-6706
212-841-5200
//www.casacolumbia.org
The Partnership at Drugfree.org
405 Lexington Avenue, Suite 1601
New York, NY 10174
212-922-1560
www.drugfree.org
National Council on Alcoholism and Drug Dependence
217 Broadway, Suite 712
New York, NY 10007
212-269-7797
//www.ncadd.org
New York Alcoholics Anonymous
Find local NY AA meetings here
New York Narcotics Anonymous
Find area NY NA meetings here
Top Cities for Inpatient Drug Treatment