Ohio Addiction Treatment Information
Ohio is the gateway between the Northeast and the Midwest. It has several large cities spanning across the state including Akron, Canton, Cincinnati, Cleveland, and Columbus. As a result, there are also hundreds of thousands of people in need of quality drug and alcohol treatment services.
The drug problem in Ohio starts with younger people, where roughly 100,000 teens per year report using illicit drugs within the past month. This equates to about 10% of that population.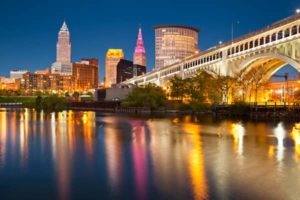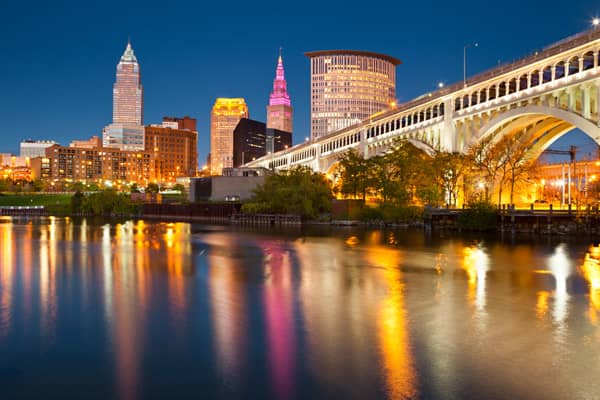 Overall, nearly 300,000 people over the age of 12 were actually dependent on or abused illicit drugs during the previous year, and over 700,000 were dependent on or abused alcohol. These numbers don't quite paint all the picture of the substance abuse problem in the state though, as almost 650,000 people in Ohio reported heavy alcohol abuse during the previous month. Someone doesn't have to be a regular abuser to cause problems for themselves and others.
On an average day, about 38,000 people in Ohio are enrolled in some type of substance abuse treatment program. That number has increased slightly over the years, presumably due to an increase in capacity.
Of the people in treatment on a given day, about 30% were there for a drug problem, 15% percent for an alcohol problem, and the remaining 55% were in treatment in Ohio for both alcohol and drug problems. Of these, there are more than 5,000 people taking methadone each day and another 1,700 taking buprenorphine as part of their daily opioid maintenance treatment. Both of these populations have seen significant increases in the past few years due to the amount of prescription opiate and heroin addiction in the state.
Despite the tens of thousands of people who do receive some type of rehabilitation help for their substance abuse problems each year in Ohio, there are even more people who do not. Many times this is because those people around them either are unaware of the problem or continue to play their role in enabling the situation. If someone is going to stop abusing alcohol and other drugs, it takes some form of intervention to get them to make that decision. These interventions usually involve family members and other loved ones close to them.
Once a decision to help has been made, then finding an appropriate treatment program is also necessary. These are things that we specialize in and can help you with. From intervention specialists to insurance verification and program placement, Addiction Treatment Services is dedicated to helping people from Ohio find the resources they need to get on the road to real recovery.
Addiction in Ohio
As of 2017, Ohio was ranked 2nd for the number of drug overdoses throughout the entire US. Nearly 4,300 overdose deaths were reported in the State of Ohio during 2017, most of which involved prescription medications, synthetic opioids, or opioids themselves.
Whether you have struggled your entire life with addiction or if you are only recently discovering your need for help, there are many different addiction rehab treatment services available throughout the State of Ohio. With the right addiction treatment center or program, learn how to live your life independently from drugs and alcohol as you move forward into a better and brighter future.
What Are Addiction Rehab Treatment Services?
Addiction rehab treatment services range from traditional local programs to inpatient facilities that help individuals overcome addiction. Most addiction rehab treatment centers and programs operate independently, meaning that no two addiction centers are identical. Before choosing an addiction treatment plan that is optimal for your needs and current addiction, it is essential to understand the options you have available before finalizing your decision.
Inpatient Rehabilitation Treatment Programs
Inpatient rehab treatment services require individuals in need of help to remain living within the center or facility for treatment throughout the entire program. Most programs offered with an inpatient rehab center last anywhere between 30 and 90 days, depending on the plan you have chosen or the severity of your current addiction.
Individuals who struggle with maintaining a life of sobriety on their own and independently may benefit from an inpatient rehab treatment facility. An inpatient facility is much more strict than traditional outpatient programs, which is optimal for those who are stubborn or have experienced relapses in the past. When you are serious about facing and overcoming your addiction, and you want to do so in the proper environment, an inpatient rehab treatment facility is likely the best option for you.
Alternative Outpatient Programs
For those who are unable or unwilling to seek out an inpatient rehab treatment center, there are also alternative solutions. Alternative outpatient programs are ideal for individuals who are unable to leave their place of employment or relocate without jeopardizing their current living situation or financial standing.
If you are unable to enroll in an inpatient treatment program, consider alternative outpatient programs. Understanding the difference between both traditional outpatient programs as well as intensive outpatient programs is essential when you are choosing a program near you that is most likely to tend to your needs.
Traditional Outpatient Programs
Traditional outpatient programs are often funded by the city or state in which they are available. With an outpatient program, there are no strict attendance requirements in place, allowing you to find a program based on your location, preferences, and personal schedule. Some of the most common outpatient programs that are available to anyone who is struggling with an addiction to drugs or alcohol include:
Addiction Counseling: Ongoing addiction counseling is highly recommended for anyone who is or has struggled with addiction. Even if you have already completed a stay within an inpatient rehab treatment center, ongoing addiction counseling is advisable. Counseling is a way to ensure you stick to your goals of remaining sober and building a future without the want or need for drugs and alcohol.
Sponsors: Sponsor programs and meetings are also widely available for those seeking additional support while living a sober lifestyle. Whether you are searching for a sponsor of your own or if you have an interest in sponsoring someone else in need, sponsor meetings are a great place to get started.
Group Therapy: Finding group therapy sessions can help with alleviating stress and emotions you may be feeling while living soberly. In a group therapy setting, connect with others while feeling less lonely as you assess, confront, and face the challenges you encounter each day. Learn how to open up and to effectively communicate your feelings, your hopes, and even your fears. Connect with others who are facing similar struggles or those who have the most in common with you. Feel relaxed in a judgment-free environment in regular group therapy sessions.
Intensive Outpatient Programs
In addition to outpatient and inpatient programs, there are also intensive outpatient programs or IOP services. An intensive outpatient program may be completed voluntarily or due to a court order from a judge, depending on your history with drug and alcohol abuse and your reason for seeking help. Intensive outpatient programs combine benefits that are provided in both inpatient environments as well as with outpatient programs.
If you are currently employed full-time, but you may require medical assistance or detox, an intensive outpatient program may be right for you. While intensive outpatient programs are not as strict or extensive as an inpatient treatment center, the programs themselves are often more advanced than traditional outpatient programs.
Anyone who requires medical assistance or additional support from addiction specialists but cannot miss or leave work due to financial obligations and responsibilities may find an intensive outpatient program to be the most suitable route.
Finding an Addiction Rehab Treatment Center for You
Are you unsure of where to begin when it comes to selecting a rehab program or facility that is best for you? Ask yourself the following questions to determine which rehabilitation path is likely best suited for your needs:
How severe is my addiction? If you have a severe or life-threatening addiction that has resulted in physical withdrawal symptoms along with psychological signs of addiction, an inpatient rehab center may be right for you.
How long have I been addicted to drugs or alcohol? Have you been struggling with your addiction for years, or is your addiction a recent development? A current and new addiction may be faced with various outpatient programs. However, long-term addictions often require more individualized care and treatment plans from inpatient rehab centers.
Have I relapsed in the past? Relapses in the past may be a clear indicator that an inpatient rehab solution is necessary for a full and permanent recovery.
Am I capable of maintaining a job and everyday financial responsibilities while completing a rehabilitation program? If you are not, you may require extensive inpatient treatment or an alternative outpatient program that is more flexible for your schedule. Juggling full-time employment and maintaining a life of sobriety is not always easy, and frequently requires additional help from inpatient treatment services.
Do I have a solid support group in my life? A support group is a must when facing and overcoming addiction. If you do not have a strong support group of family members, friends, and co-workers, consider an inpatient rehab center or treatment facility. An inpatient rehab treatment center is one of the quickest ways to gain access to additional support when you are faced with an addiction. Meet other individuals who are also in need of help and encouragement, rather than judgment and harsh reactions whenever you express your struggles.
Finding the right addiction rehab treatment center or solution is essential when you are facing a severe or life-threatening addiction. While overcoming and eliminating a dependence is never easy, it is possible with the right resources, an active support group, and the willpower to make the changes necessary to improve your life. With the proper alcohol and drug rehab program or facility, truly change the trajectory and outlook of your life and the future you envision for yourself.
Additional Resources in Ohio
Ohio Department of Mental Health and Addiction Services
The James A. Rhodes State Office Tower
30 East Broad Street, 8th Floor
Columbus, Ohio 43215-3430
614-466-2596
International Nurses Society on Addictions (IntNSA)
PO Box 16365
Columbus, OH 43216
(614) 221-9989
www.intnsa.org
SMART Recovery
7304 Mentor Avenue, Suite F
Mentor, OH 44060
440-951-5357
www.smartrecovery.org
Alcoholics Anonymous meetings in Ohio
Find local OH AA meetings here
The Ohio Behavioral Health Directory
//www.odadas.ohio.gov/Directory/
Substance Abuse and Mental Health Treatment Facility Locator for Ohio
Find facilities here
Top Cities for Inpatient Drug Treatment