Last updated on July 19th, 2018 at 10:13 pm
Ohio Addiction Treatment Information
Ohio is the gateway between the Northeast and the Midwest. It has several large cities spanning across the state including Akron, Canton, Cincinnati, Cleveland, and Columbus. As a result, there are also hundreds of thousands of people in need of quality drug and alcohol treatment services.
The drug problem in Ohio starts with younger people, where roughly 100,000 teens per year report using illicit drugs within the past month. This equates to about 10% of that population.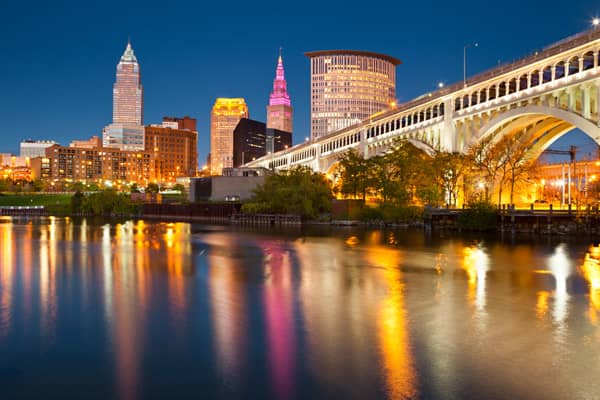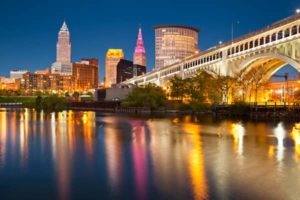 Overall, nearly 300,000 people over the age of 12 were actually dependent on or abused illicit drugs during the previous year, and over 700,000 were dependent on or abused alcohol. These numbers don't quite paint all the picture of the substance abuse problem in the state though, as almost 650,000 people in Ohio reported heavy alcohol abuse during the previous month. Someone doesn't have to be a regular abuser to cause problems for themselves and others.
On an average day, about 38,000 people in Ohio are enrolled in some type of substance abuse treatment program. That number has increased slightly over the years, presumably due to an increase in capacity.
Of the people in treatment on a given day, about 30% were there for a drug problem, 15% percent for an alcohol problem, and the remaining 55% were in treatment in Ohio for both alcohol and drug problems. Of these, there are more than 5,000 people taking methadone each day and another 1,700 taking buprenorphine as part of their daily opioid maintenance treatment. Both of these populations have seen significant increases in the past few years due to the amount of prescription opiate and heroin addiction in the state.
Despite the tens of thousands of people who do receive some type of rehabilitation help for their substance abuse problems each year in Ohio, there are even more people who do not. Many times this is because those people around them either are unaware of the problem or continue to play their role in enabling the situation. If someone is going to stop abusing alcohol and other drugs, it takes some form of intervention to get them to make that decision. These interventions usually involve family members and other loved ones close to them.
Once a decision to help has been made, then finding an appropriate treatment program is also necessary. These are things that we specialize in and can help you with. From intervention specialists to insurance verification and program placement, Addiction Treatment Services is dedicated to helping people from Ohio find the resources they need to get on the road to real recovery.
Additional Resources in Ohio
Ohio Department of Mental Health and Addiction Services
The James A. Rhodes State Office Tower
30 East Broad Street, 8th Floor
Columbus, Ohio 43215-3430
614-466-2596
//mha.ohio.gov/
International Nurses Society on Addictions (IntNSA)
PO Box 16365
Columbus, OH 43216
(614) 221-9989
www.intnsa.org
SMART Recovery
7304 Mentor Avenue, Suite F
Mentor, OH 44060
440-951-5357
www.smartrecovery.org
Alcoholics Anonymous meetings in Ohio
Find local OH AA meetings here
The Ohio Behavioral Health Directory
//www.odadas.ohio.gov/Directory/
Substance Abuse and Mental Health Treatment Facility Locator for Ohio
Find facilities here
Top Cities for Inpatient Drug Treatment