Last updated on July 22nd, 2019 at 12:45 pm
Texas Addiction Treatment Information
Unfortunately, the average number of people receiving rehab treatment for alcohol or drug abuse in Texas has recently dropped from nearly 50,000 on any given day to just over 30,000. This dramatic drop isn't due to a decrease in addiction, but rather by a lack of access to addiction recovery resources, limited availability and accessibility, and limited effective, high-quality treatment options.
Addiction Statistics in Texas
Like many of the more largely populated states, Texas has quite a bit of underage drug and alcohol abuse, which can lead to long-term health and legal issues for younger substance abusers. In Texas, roughly 200,000 adolescents have reported using illicit drugs in the last month. Part of this issues stems from a faulty perception of the risks involved with substance abuse, as nearly 70% of Texan teens didn't think smoking marijuana once a month was a potentially risky practice. And 56% didn't think consuming 5 or more alcoholic beverages once or twice a month was dangerous.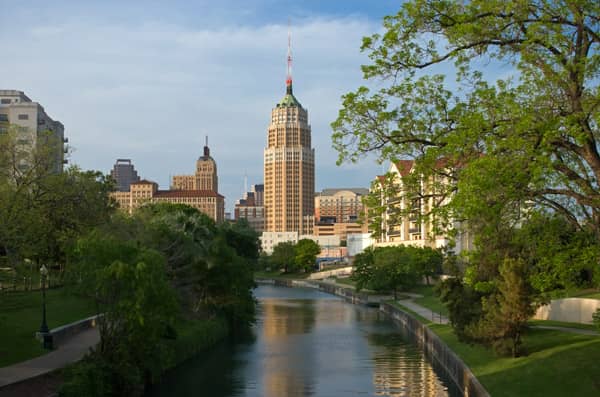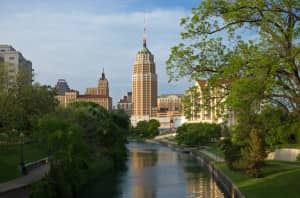 One of the indicators of current and future treatment needs include youth drug and alcohol use. In Texas, nearly 200,000 adolescents reported using illicit drugs within the past month. Perception of risk is also an indicator, and nearly 70% of teens in Texas didn't see any great risk in smoking marijuana once a month, while 56% perceived no risk of consuming five or more alcoholic drinks once or twice per month.
With such a large population, the overall substance abuse rate is slightly lower for Texas compared to other parts of the country. Still, roughly 1.3 million Texans age 12+ were dependent on or abused drugs or alcohol within the last year, with about 500,000 of those individuals abusing illicit drugs.
Rehab Treatment in Texas
Only 5% of those suffering from substance abuse issues in Texas over the age of 12 are receiving the help and treatment services they need. In other words, not nearly enough people are getting the help they deserve.
Other factors that keep Texans from getting the addiction treatment and recovery help they need include the lack of interventions and co-dependency, both of which enable and help this problem continue to fester. Interventions can be approached in a multitude of ways, and it often takes someone or something stepping in and causing a significant disruption of an addict's daily life to impact the destructive cycle of drug and alcohol addiction.
On average, of those who are enrolled in some level of rehab treatment in Texas, about 13% are receiving treatment for alcohol addiction, 44% are in rehab for drug addiction, and the remaining 43% are in treatment for some combination of drug and alcohol rehab treatment. There are roughly 10,000 people receiving medically assisted opiate replacement therapy treatment, with 9,500 on methadone treatment and the remaining 500 on buprenorphine.
In Texas, unlike most other states, these percentages have remained fairly stable over the last several years.
In many instances, rather than recommending opioid replacement therapy and long-term maintenance drugs, we often encourage people seeking addiction treatment in Texas to get a second opinion from an addiction specialist and ask about going through a detoxification program when appropriate. When treatment is lead by detoxification, there's usually a period of inpatient treatment at a residential rehab facility for a time, followed by outpatient treatment programs to help the patient return to their life health, sober, and better prepared to face challenges.
Thankfully, changes in insurance laws and policies should continue to help reverse the decline in treatment numbers and assist more people in getting the help they need to overcome their substance abuse issues. Behavioral health coverage is also expanding for these types of services, which can greatly impact treatment options for those with a dual diagnosis.
Find a Rehab Center in Texas Today
If you or a loved one are trying to find the best alcohol and drug addiction rehabilitation for your situation, Addiction Treatment Services can help. We'll verify your insurance benefits and help you locate an effective drug and alcohol rehab treatment facility that meets your needs, whether you're in Texas or any other state. Contact us today to get started on your road to recovery.
Other Resources in Texas
Texas Department of State Health Services
Mental Health and Substance Abuse Division
PO Box 149347
Austin, Texas 78714-9347
512-776-7111
www.dshs.state.tx.us/MHSA/
The mission of the Mental Health and Substance Abuse Division (MHSA) of the Texas Department of State Health Services is to improve health and well-being in Texas by providing leadership and services that promote hope, build resilience, and foster recovery.
Mothers Against Drug Driving (MADD)
511 E John Carpenter Freeway, Suite 700
Irving, TX 75062
214-744-6233
www.madd.org
The mission of Mothers Against Drunk Driving is to stop drunk driving, support the victims of this violent crime and prevent underage drinking.
Research Society on Alcoholism (RSA)
7801 North Lamar Boulevard, Suite D-89
Austin, TX 78752-1038
512-454-0022
www.rsoa.org
Alcoholics Anonymous meetings in Texas
Find a listing of local AA meetings here
Narcotics Anonymous meetings in Texas
Search for local NA meetings here
Local drug and alcohol rehab programs in Texas
Search for a facility here
Top Cities for Inpatient Drug Treatment