The use of a substance referred to as Lean drink has become the talk of the town in many circles. This infamous substance has been known to have several negative impacts on those who use it, some cases even including so much as death. What's worse is that so many rappers and professional athletes endorse its use in one way or another.
Known in hip hop culture as 'Lean' or some variation of the phrase 'Purple Drink', this drug cocktail is a dangerous avenue some teens are using to get high. The craze surrounding Lean is a fairly recent trend, taking root in the 1990s. Although its use traces back all the way to the 1970s, Lean became popular in the 90s when rap artists began using and referencing it in their music.
As is the case with the vast majority of drugs, it is imperative to familiarize oneself with what Lean actually is. Doing so could save your life, or the life of somebody close to you. This drug, in particular, is not one to mess around with, as its effects on the body could be detrimental to one's health.
What is Lean?
Lean is the name of a substance containing Sprite (or some sort of soda), Codeine, and candy. Codeine is found in medicine used to treat cold and allergy symptoms and is an Opiate that gives the user a feeling of immense joy or excitement. Most often, the Codeine-containing cough syrup also possesses Promethazine; Promethazine is a sedative. Soda and candy are high in sugar, masking the bitter taste of the cough syrup.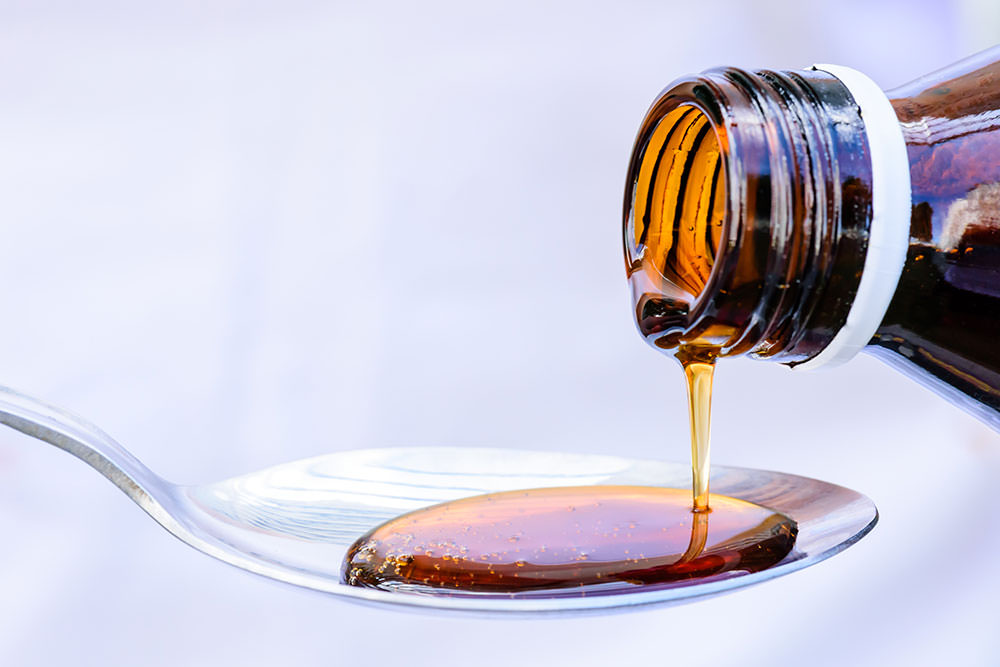 The Effects of Lean
Some of the most common effects of Lean include the following:
Night Terrors
Confusion
Hallucinations
Memory Loss
Seizures
The side-effects of using Lean are frightening and dangerous. In some cases, the drug has even been a cause of death. The Codeine found in the substance is also highly addictive, leading to frequent misuse. Codeine is classified as a Schedule V drug, making it illegal to purchase cough syrups that contain it without a prescription. 
Becoming addicted to Lean does not happen overnight. Instead, like any other drug, it happens when usage is repeated time and time again. There are also other circumstances that influence addiction such as environment, mental health, or genetics.
Codeine is an addictive pain-killer. Because of this, the excessive use of Codeine can lead to addiction or long-term substance abuse. Before someone becomes an addict, a tolerance is built. It's because of the tolerance that they keep coming back to the drug to give them a high equal to or greater than the first; no high is greater than the first. Tolerance leads to abuse, and abuse can have several consequences, some even as extreme as death.
What Are My Options?
If you or a loved one are addicted to Lean, or even Codeine itself, there are Addiction Treatment Services available for you. Whether it's Inpatient Residential Treatment, Outpatient Treatment, or Detox Treatment, we've got you covered. It is imperative, no matter how isolated someone feels, to seek help. With the right help from Addiction Treatment Services, you can recover and pursue a life of sobriety and peace.
Why Is Lean So Popular?
Substances like Lean don't become a popular topic of conversation by merely existing. Drugs like this have an impact on the mind and body, and this grows the substance's popularity.
Lean, like any other drug, became popular due to the psychological effects it has on the body. User's typically feel a sense of euphoria, and this feeling combined with the drug's sedative nature keeps people coming back for more.
When drugs are used, the chemical signals tell the body that whatever they're doing is good. Because of this, people become addicted; they begin to associate the feelings of love, happiness, and any other sort of pleasure with their drug of choice.
Another reason Lean has become immensely popular is because of its mention by popular hip hop artists. The 1990s were no strangers to drug cocktails. In fact, there was a rise of popularity among them during that period of time. Rappers and hip hop artists alike would feature this substance in their music videos or even in public. The fad began in Houston and spread like wildfire.
How Long Does Lean Stay in Your System?
Traces of Lean can be found in the body differently through varying tests, which include the following:
Urine: Two to three days
Saliva: One to four days
Blood: 24 hours
Hair: Two to three months
Depending on varying conditions, traces of Lean could be detected for either several days or several months. Some of these varying conditions, like any other drug, include volume, age, metabolism, and exercise. However, all of this is not to say estimates cannot be drawn up.
How To Get Help
Substance abuse, if left untreated for a long period of time could prove itself detrimental to one's well-being. Admitting that there is a problem is often the first step, but it can be difficult to accept the reality. Often it is easier to put on a smile for everybody else around you, but sometimes the things that are the most difficult are also the most rewarding.
Addiction Treatment Services offer you a lifeline of support. We understand the pain substance abuse can cause, and we want to share that burden with you to help you pursue a life of peace and stability.
There are options available to provide support to those struggling with an addiction to Lean. Whether it's through inpatient, outpatient, or detox treatments, Addiction Treatment Services has you covered.
Regardless of where you're starting from, recovery has a purpose. That purpose can either be forgotten, gathering dust, or it can flourish in the light of glorious pursuit. Every thousand-mile journey begins with the first step.

If you or a loved one are struggling with Codeine or any other addiction, it may be time to seek help. For insight as far as the next steps are concerned, you can contact us here.