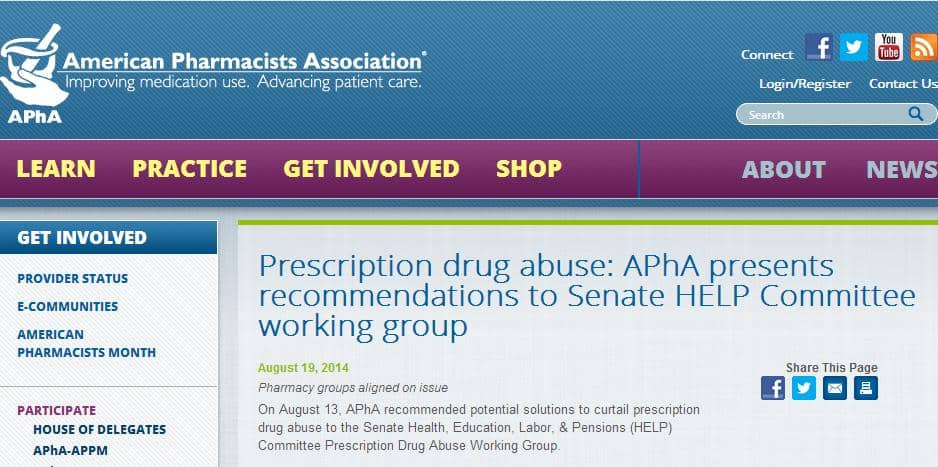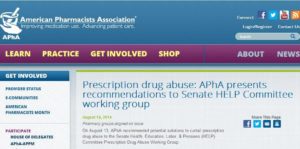 The Senate has formed a committee called HELP (Health, Education, Labor, & Pensions), that is geared to preventing prescription drug abuse. The committee recently heard from the American Pharmacists Association (APhA) ways that the Senate could curb the amount of prescription drug abuse in our nation. The APhA recommended several ways in which the U.S. government could put a significant dent in the growing painkiller epidemic.
The APhA told the Senate that the DEA needed to be more vocal about health professionals' roles and the expectations that the DEA had for them. It is a relatively new concept that primary care providers and other healthcare workers be included in those who are needed to fight the prescription drug abuse battle. Healthcare facilities all over the country have begun doing their own drug abuse screenings and establishing new policies that are intended to eliminate or significantly lower the amount of doctor shopping that occurs. However, the healthcare facilities that are taking these measures are doing so on their own, with no government regulation, and they are certainly not mandated to take these sorts of steps. The APhA recommended that the DEA step in and regulate these measures and include healthcare facilities that are not taking steps to preventing prescription drug abuse.
The group also recommended that the government support and increase the amount of sites established to safely dispose of prescription drugs. It is well known that many addicts get their start on prescription drugs by finding the pills in a medicine cabinet and begin experimenting. If the government supports and initiates more sites devoted to safe disposal, it is likely that those prescriptions will be kept out of the hands of a potential addict.
These recommendations and more were presented to the Senate by Michal Spira. In addition to hearing Mr. Spira's talk, the Senate also heard suggestions from the Academy of Managed Care Pharmacy, American Society of Health-System Pharmacists, National Community Pharmacists Association, and National Association of Chan Drug Stores. All of this was in an attempt to lower the amount of dangerous prescription drugs available to children and teens throughout the country.