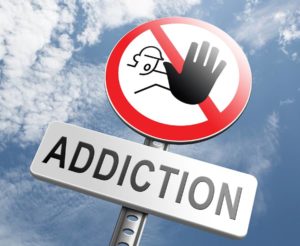 In order to really fight addiction on a local level, it takes individuals and groups within each community to take a stand and make a difference. That is exactly what comedian Jimmy Graham is doing in Pitman, NJ. New Jersey is home to some of the most rampant heroin abuse in the nation.
Graham was a former high school football and wrestling coach who had two sons battle an addiction. He has since gone on to form a non-profit organization called Stand Up to Addiction. He encourages families to speak openly about their problems and seek help.
As part of his advocacy work, Graham even goes around and confronts people who are known drug dealers in the neighborhood. "I found out also some of the dealers were my wrestlers and football players, too, and that just killed me," he said. He also goes around and has planted signs in their yards that read, "Not in our town, stop or leave."
Most people who become strong advocates in the community have had personal experiences with addiction, either overcoming it themselves or having a loved one get caught up in it.
Graham now makes his living as a stand-up comedian. He has a couple benefit shows scheduled and plans to start organizing community meetings as well. Although some of his tactics may be considered unconventional, his purpose falls directly in line with the national organization known as the Community Anti-Drug Coalitions of America (CADCA).
If you would like to help a similar effort in your area, check out CADCA's registry for local resources, or start something on your own like Jimmy Graham did. You might be surprised about how much support you have and the amount of good you can do.