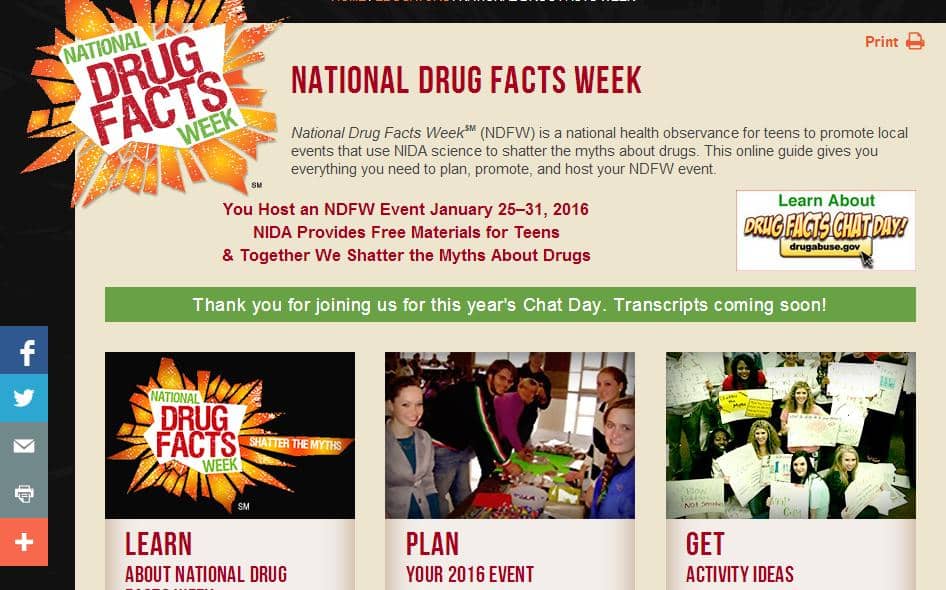 The National Drug Facts Week wrapped up at the end of January. It is a week designed to enlighten and educate young people about the dangers of drugs and the facts about drug abuse. Children and teenagers often get their information about drugs from television, the Internet or their friends, and then use that information as the basis for their decisions about drug and alcohol use.
Unfortunately, relying on these sources for information regarding drugs and alcohol can lead young people into engaging in risky, dangerous and even deadly behavior. Teenagers are especially very susceptible to peer pressure and feeling the need to fit in. National Drug Facts Week aims to arm these young people with the facts and allow them to make more informed decisions in this area.
One thing that young adults may not realize is that drug and alcohol abuse cost the public billions of dollars. This may not mean something to them immediately, but a closer look at why drug use is so expensive may shed some light into the world of addiction that many children and teenagers do not understand. Healthcare for overdoses, psychotic breaks, injuries due to substance abuse and rehabilitation programs are all contributing to inflate the overall cost of drug abuse.
National Drug Facts Week was launched in 2010 by the National Institute on Drug Abuse (NIDA), part of the National Institutes of Health (NIH) . To counteract the myths they get from other sources, NIDA scientists want to stimulate events in communities so teens can learn what science has taught us about drug abuse and addiction.
Participating events occurred this year in communities and schools throughout the country, with the intent on having honest conversations about the effects of drugs and alcohol. Observances such as this and others throughout the year are very necessary in continuing to combat addiction, as prevention is the earliest chance to save lives before intervention and treatment is needed.