Substance abuse is a real problem that affects thousands of people. When you use alcohol, illegal drugs, or even legal substances in an abusive way, you are suffering. It is a very harmful addiction that can have devastating consequences. If you are suffering from drug abuse, it is essential to get help. However, before you can seek advice, you want to make sure that your insurance company covers this problem. If you are in the military or have retired from the military, chances are that you have Tricare as an insurance company. The company offers numerous choices when it comes to substance abuse.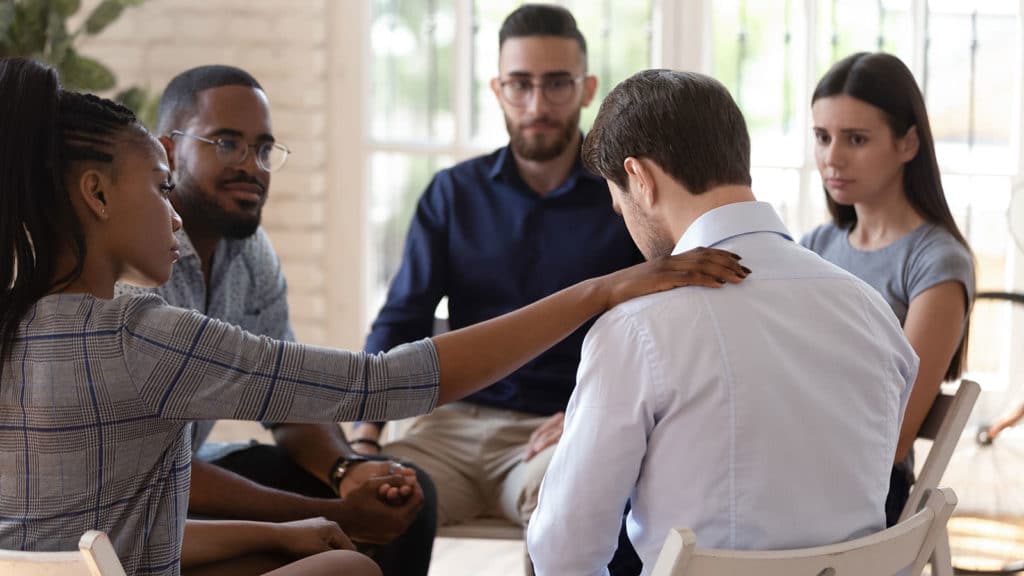 Tricare Detox Coverage
Tricare will cover the detoxification process for your substance abuse. You might need help with alcohol and drug abuse, or you might need help with prescription medication abuse. Detoxification can assist with withdrawing from the substance. The medication that you receive while in detox will also be covered. In some cases, you might need inpatient detoxification, which will require authorization from Tricare.
Residential Treatment
Some people need to check in to a treatment center to get proper help with substance abuse. If you need to go to a hospital or an abuse center, Tricare will cover it. However, you will need a referral from a doctor before you can start your care. This is very easy and will not take long to accomplish. When you have abuse problems that get in the way of your everyday life and are not able to operate on an outpatient level, it is time to find a residential treatment center. A treatment center can help you get back on track, so you can get on with your life.
Partial Hospitalization Program
Partial Hospitalization occurs when you need extensive care for your addiction but would benefit from spending some of your time in the comfort and familiarity of your home. This usually takes place after you have been in a hospital. If you need detox, a partial hospitalization program can help. You might work with a psychiatrist, social worker, or occupational therapist. You may be provided help during the day, at night, or even on the weekends.
Intensive Outpatient Program
Tricare will provide coverage for your intensive outpatient program (IOP) to keep you from having a relapse occurrence of your substance abuse. After you have completed your detox program and are considered recovering, you still need to be monitored to make sure you do not fall back into your unhealthy patterns. In some instances, you might not even need authorization from Tricare to get these services. You might see a psychologist during this time. This professional might want to talk about the reasons you started abusing substances so the issue can be dealt with.
Outpatient
If an outpatient program is necessary for your needs, Tricare will cover it. This is when you are on your way to recovery but still might need psychotherapy or other types of help transitioning. Tricare will not cover experimental treatments, stress management or certain other counselling services, or developmental disorder therapy.
Medication-Assisted Treatment
In some cases, such as prescription pain killer disorders, you might need medication-assisted coverage. You will need to take medications to keep you from having a relapse or withdrawal symptoms. This type of treatment combines therapy with drugs to treat substance abuse. The medicine and treatment will help you deal with the dependence, cravings, and withdrawals. It can also help prevent a relapse. This approach has been proven helpful to help overcome opioid addiction. You usually do not need prior authorization from Tricare before you seek medication-assisted treatment.
Sober Living Houses
Tricare will cover sober living houses, but they could fall into the partial hospitalization category. After you leave an inpatient facility and go back home, the transition could be very difficult. It can be hard to go back to your healthy life. You will live in a home that will not have the strict rules that an inpatient treatment center makes you follow. You can actually come and go as you wish. You can feel as if your life is returning to normal; you can even resume a job or go back to your daily responsibilities. You will have a curfew, and you might be required to attend group meetings. It is a positive environment, and you can interact with people who understand your struggle. These houses can increase your chances of staying sober.
Substance Abuse Providers
For Tricare insurance to cover the substance abuse, you must choose a provider that is approved by Tricare. In-network providers have an agreement with Tricare that includes pricing and billing services. You do have the option to select a provider that is outside of the network. However, you could be responsible for filing your own claims, and you might be required to pay a higher co-pay. In some cases, you might need to pay for the entire cost and then be reimbursed later.
Finding a Center that Accepts Tricare
When you are ready to seek help for your substance abuse addiction, you need to find a center that will accept Tricare. A substance abuse specialist can help you plan and find a center. Also, it is simple just to call Tricare directly to ask what centers are available in your area. They will have a list of Tricare approved programs close to you. A Tricare employee can also help you understand the co-pays or any other expenses that you might be required to pay. As with any programs, it is wise to research the available centers to see which one is best for your needs.
Before you go to a professional, you will probably need to get a referral from Tricare. Substance abuse not only affects you; it affects your family and friends. Getting help for the illness is essential for you to have a happier and more fulfilling life. Fortunately, Tricare covers most expenses associated with substance abuse. Understanding Tricare can be complicated and confusing; therefore, if you have any additional questions, you should contact a Tricare insurance representative.