How to Pay for Drug and Alcohol Rehab: Unicare Insurance
UniCare health insurance is capable of relieving the burden of different addiction treatments, including medication-assisted treatment and detox programs. The exact coverage provided depends on the type of plan that you have.
Many individuals suffering from addiction want to get their lives back under control, but they can't see any way to afford treatment themselves. A suffering person shouldn't have to worry about how to access treatment when they're already dealing with all the painful repercussions from the addiction itself.
For this reason, understanding your health insurance benefits is vital to living a happier and more well-adjusted life. Most UniCare insurance coverage plans will cover the cost of at least some of a wide variety of basic services.
UniCare is a health insurance company owned by Optum. Rather than providing care across the entire United States, UniCare covers individuals living in West Virginia, Texas, Michigan, Massachusetts, Illinois, and Kansas. Different states have slightly different plans and coverages, so the amount of addiction coverage in your plan will vary depending on your location as well as your premiums.
Can You Get Addiction Treatment Coverage Through UniCare Health Insurance?
Over twenty million people in the United States struggle with some form of substance use disorder. And yet, only a tiny fraction of that population seeks treatment. Recent reforms in healthcare have made it easier for individuals to find treatment, though there are still obstacles and hurdles they need to leap through.
Federal legislation passed in 2008 stipulates that health insurance companies must provide the same benefits for physical and mental health procedures. They cannot offer separate coverage rates for mental health and physical health. Whatever coverage you have for physical healthcare, that also extends to substance use treatment and other mental healthcare.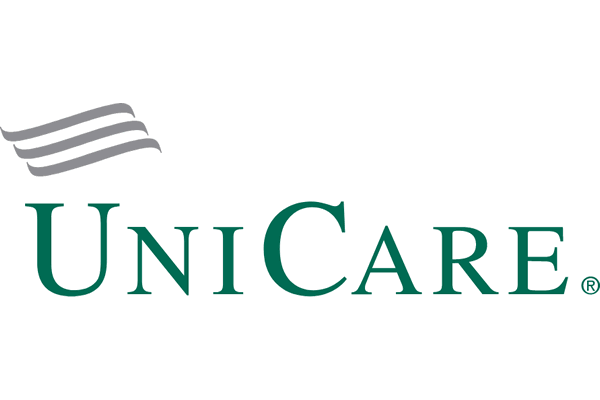 Also, federal legislation stipulates that UniCare must provide coverage for any prescribed drugs used to help treat addiction. This is called medication-assisted treatment. Some medications may be specified on a short-term basis to help with pain management and withdrawal during the detox process. Other medications may be prescribed on an ongoing maintenance basis to help suppress the physical urge to use substances.
To understand the concrete details regarding your insurance coverage, it's best to talk to a UniCare representative about your specific policy.
Common Services Covered with UniCare
The majority of health insurance plans in the United States offer partial coverage of a variety of standard addiction treatment options. Some policies will provide total coverage, though in most cases, you can expect to need to meet a deductible and provide co-pays.
You will likely have better insurance coverage if you get treatment at one of the in-network treatment centers partnered with UniCare. If you opt for out-of-network treatment, your policy may not cover the cost.
Some general treatment services that the majority of UniCare plans should cover include:
Medically assisted detox programs to safely detox from dangerous substances
Residential treatment programs that provide inpatient care and counseling
Intensive outpatient programs that provide intense therapy and education while letting patients sleep at home
Individual mental health counseling and cognitive behavioral therapy
Dual diagnosis care to treat co-occurring mental health conditions alongside the addiction
Drug screenings
Family therapy and counseling to foster a healthier, more supportive home environment
Addiction is considered a chronic disease. Though you can finish a detox program and stay sober for months, that doesn't mean you're "cured." Because addiction has such a high potential for relapse, many people need ongoing mental health treatment for their entire lives.?
After you've finished your initial inpatient program, enrolling in aftercare services is the best way to foster long-term sobriety and create the life that you want. Some people benefit from transitory environments after they get out of inpatient treatment. If you have a toxic family, or you're not ready to live alone yet, you might not be mentally equipped to move from inpatient treatment directly back into your home environment. A place like a sober living home can sometimes provide the care and stability necessary.
Medical Detox Programs
During the detox process, your body is purged of the harmful substances that it has become dependent on. Withdrawal symptoms vary widely depending on the substance, level of substance abuse, and length of time that the addiction has gone untreated. Some withdrawals can be dangerous. Withdrawal from alcohol can even have fatal consequences. That's why a medically supervised detox is such an essential first step in the care process.
UniCare may cover different forms of medical detox. Some patients may only need to be supervised on an outpatient basis. For others, an inpatient stay in a detox facility is vital. Certain patients might need to undergo a more extensive detox, which might include the use of medication-assisted treatment.
Medical detox programs often provide medication-assisted treatment during withdrawal to manage the worst of the pain and help prevent the patient from relapsing. Medication-assisted therapy has also been proven helpful for individuals who have a co-occurring mental health disorder like depression or anxiety.
Inpatient Treatment
Inpatient treatment is the most expensive option for addiction treatment, but it's also the one with the highest rates of success. Depending on how long you've been using substances, inpatient treatment may be the most sensible course of action. If you have severe physical dependence or have struggled with addiction for several years, inpatient care dramatically increases the chances of successful treatment.
Residential treatment programs are set up so that clients can live at the center during their program. The majority of programs are set up to last for 30, 60, or 90 days. Research indicates that the longer you stay in treatment, the more positive the chances of recovery are. There's a higher success rate with 90-day programs than 30-day ones.
You may be required to obtain a medical referral stating that you need inpatient treatment before UniCare covers the cost. This referral is called pre-authorization. To have your care pre-authorized, your doctor will need to complete a form indicating that inpatient treatment is a necessary component of the recovery process.
Partial Hospitalization and Intensive Outpatient
For those who need intensive addiction care but who can't go to inpatient treatment, there are partial hospitalization and intensive outpatient programs. These programs are based around meeting for several hours a day, several times per week, to work on similar therapy and coping skills to what you'd find in inpatient care.
Partial hospitalization programs tend to be more intense. Care is offered about five days a week on a semi-flexible schedule. You'll have access to family counseling, trauma therapy, and mental health services.
Intensive outpatient programs are more flexible in their scheduling, making them ideal for people who can't take time off work or school. During the sessions, you might receive medication-assisted treatment, mental health therapy, and ongoing drug screenings. Because outpatient programs don't have such close supervision, they're best for individuals with dependable support systems and low risk of relapse.
Questions to Ask About Your UniCare Insurance Coverage
When you speak to an insurance representative, make sure you ask the following questions about your policy:
What criteria are there for addiction treatment coverage?
Is inpatient treatment covered under my policy, and for how long?
Is intensive outpatient or partial hospitalization care covered?
Do I need pre-authorization before receiving treatment?
What can I expect to pay out-of-pocket?