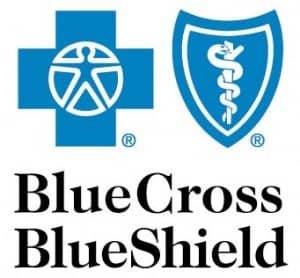 Addiction Treatment Services verifies your coverage to help you identify which programs accept your insurance and for how long.  There are many drug and alcohol treatment and rehabilitation facilities that accept Blue Cross Blue Shield insurance for all types of substance abuse treatment services.
While we help people all over the country with many different types of Blue Cross Blue Shield plans, here are a few policies that we specialize in working with: BCBS of Washington Premera, BCBS of New York Empire, BCBS of New Jersey Horizon, BCBS of Massachusetts and BCBS of Illinois.
Blue Cross Blue shield covers about 98 million Americans under their insurance plans. That comes out to about a third of our nation. As a result, if you are covered by Blue Cross Blue shield then you may have options for a successful and healthy recovery. Blue Cross Blue Shield is accepted on some level by most treatment centers however coverage varies greatly from state to state.  It is not uncommon for someone with a policy in one state to have all of their claims approved and in the neighboring state have all of their claims denied. In some cases we have seen extremely strong stipulations on a policy such as a hospital only or have no substance abuse or mental health benefits at all. The old saying for people who have BCBS is, "If you seen one policy then you've seen one".
Due to the complexity of  Blue Cross Blue Shield from state to state we help you find the highest possible level of care at the least amount of expense. Furthermore, contacting BCBS directly may not yield the best options, as we base most of our referrals on past experience of actual clients who have gotten their treatment programs covered.
Understanding your Blue Cross Blue Shield benefits
Blue Cross Blue Shield Health Insurance is accepted by almost every treatment center.

We'll review your Blue Cross Blue Shield Health insurance plan.

We'll help determine if you are covered for substance abuse treatment.

We'll help determine what kind of treatment and how much is covered.
We know the specifics of your insurance coverage is confusing and not always easy to understand.  Addiction Treatment Services will clarify your insurance coverage with Blue Cross Blue Shield for you and make sure you have a better understanding of what your insurance will cover and what may or may not come out of pocket.
Understanding your treatment center options is important for both your sobriety and long term health goals.  Addiction Treatment Services does a thorough job of explaining what your insurance will cover and which treatment centers are available after verification of your policy. We wouldn't recommend a rehab treatment facility unless it meets or exceeds our own standards of what comprises an effective, comprehensive and client-centered program. Most everyone you speak with has been in your shoes and understands what your going through. Sometimes what you think you need for your recovery isn't necessarily what you want.