Does Your UMR Health Insurance Policy Cover Rehab?
Do you have a UMR insurance plan? Are you looking for an addiction treatment program? If so, then Addiction Treatment Services is here to help. We work with individuals and families all over the country to find affordable and effective rehab programs.
UMR is not a traditional insurance company. It is a third-party administrator that manages claims for companies to ensure that they are handled properly. So, if you have UMR coverage, it usually means that your company is self-insured and has contracted with this agency to administer policies and process all insurance claims payments.
While UMR is not an insurance agency itself, it is a branch of UnitedHealthcare, one of the largest insurers in the country. If you have UnitedHealthcare insurance and are looking for rehab services covered by your plan, then you rehab will be covered.
With UMR, you're Likely Covered for Alcohol and Drug Addiction Treatment
Most people who have UMR as their insurance claims processor have excellent behavioral health benefits. The best ones are the ones that include multiple types of services in the field of addiction treatment.
As a UMR member, you will most likely have access to:
Medical detoxification centers
Inpatient or residential treatment
Intensive outpatient programs (IOP)
Partial hospitalization programs (PHP)
Outpatient programs (also called "day treatment")
Outside of addiction treatment benefits, you can also use the UMR website to find an approved health care provider, locate medical and dental claim forms, and access helpful tools and resources. One such tool is the flex expense calculator.
Questions About Insurance?
Navigating your insurance plan to determine what type of substance abuse coverage you qualify for can be overwhelming. Our insurance specialists are available 24 hours a day to assist you.
GET HELP NOW
The UMR website also gives members access to the online version of each issue of Healthy You Magazine, which can help you with:
Nutrition tips and recipes
Heath and wellness guidance
Tools and resources available only to UMR members
Although UMR is not a health insurance company, the organization can work to help you find coverage for your addiction detox and treatment expenses. UMR is known for reliability and may offer you the help you need in order to get treatment for substance abuse. Also, our team of experts can give you a detailed report based on our complimentary review of your insurance policy.
Inpatient and Outpatient Addiction Treatment
Sometimes, it can be difficult to know whether your insurance will cover inpatient addiction treatment, outpatient programs, or both. In many cases, insurance companies will want to determine which kind of treatment is medically necessary and the length of time a person needs to remain in treatment. Some believe that insurance companies require individuals to pay a copay and/or deductible before the company contributes to the payment for treatment.
Many insurance companies actually prefer to cover inpatient treatment rather than outpatient. But, this is not true in every situation and it's definitely best to contact professionals who can walk you through the particulars of your insurance plan and find out exactly what is covered by your policy. You can call UMR directly or speak with our team here at Addiction Treatment Services to learn more.
Coverage for Mental Health Treatment
In many cases, people who struggle with addiction also have mental health or behavioral health challenges. When people have co-occurring disorders, it's commonly known as a dual diagnosis. Those who are living with mental illness combined with addiction should receive care and treatment that deals with both issues, not just one. In other words, it's important for individuals to enroll in a program that will address both the substance use disorder and their mental health disorder, rather than only addressing addiction or mental health.
A dual diagnosis program can help people to work through the symptoms and effects of their mental and behavioral health challenges. It will also work to help individuals overcome substance use problems and find freedom from addiction.
Those who need help treating mental health concerns along with addiction may be unsure about their options and how their insurance can help cover the cost of treatment. If you're in this situation, you may be feeling overwhelmed, struggling to find answers to your questions and concerns. But, we can help you to sort through the details of your insurance information, figuring out what is covered and how much money (if any) you will need to pay out-of-pocket for treatment.
One thing to remember is that UMR is not an insurance provider, so this company will not directly cover the expenses related to your health care. However, you may be able to get coverage through your insurance policy. UMR can work with you, helping to negotiate coverage for mental health services. They can work with customers and insurance companies to get the best coverage for the individuals who are in need of treatment.
Again, we here at Addiction Treatment Services can certainly help you to gain a deeper understanding of your policy and work with you to find a treatment facility that will need your needs.
We Can Leverage Your Insurance to Get You Proper Rehab Care
If you have UMR or any other type of insurance, Addiction Treatment Services can dig through the specifics of your policy and help you enroll in the addiction treatment program best suited to your recovery needs.
Our 4-Step Process
We perform a thorough, complimentary review of your health insurance benefits.
We work to identify which types of rehab services you have coverage for, and then determine the extent of your treatment coverage. Additionally, we will also help you calculate what you can expect to pay out-of-pocket.
We find treatment centers that will accept your insurance. Then, of course, we narrow down your options by considering factors like the desired location, the levels of care available at each rehab facility, etc.
Finally, we send a professional referral to the treatment center of your choice.
Frequently Asked Questions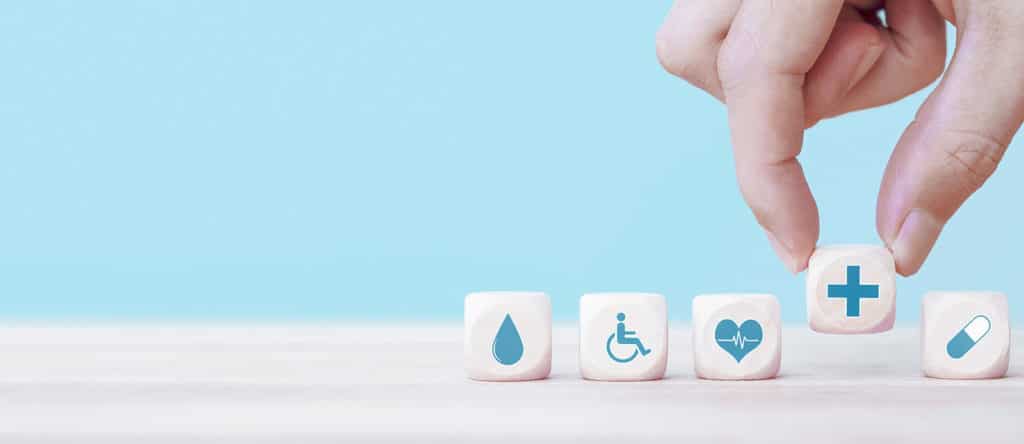 Does my insurance cover drug/alcohol rehab?
In 2010, then-President Barack Obama signed into law the Affordable Care Act (ACA). Prior to the signing of the bill, insurance companies would typically choose not to cover drug rehab costs under the guise of such treatment being elective. All of that changed with the ACA. Under the new law, healthcare insurance carriers are required to cover drug rehab treatment costs the same way they would cover any other type of medical intervention. If you have a healthcare insurance policy as an individual or through your employer, Insurance will cover at least a portion of your drug rehab costs.
How do I verify Insurance Coverage?
If you are not clear about the extent your insurance company will cover your drug rehab costs, you have several options. You should be able to find the information on your insurance coverage summary page. If you cannot find the answers you seek, you can contact a customer service representative at the insurance company. If you would prefer, the drug rehab facility should have administrative staff who would be willing to contact your insurance company and verify Insurance on your behalf.
How much of Drug Rehab does insurance cover?
The extent of your coverage will depend on the parameters of your insurance policy. Through the insurance verification process, you should be able to find out the coverage percentages for each of the appropriate addiction treatment options. The applicable percentages should be the same offered for other standard medical treatments, though there could be treatment limitations assigned in any given treatment category.

While the treatment percentages may vary from one healthcare insurance policy to the next, there are some general rules of thumb you can consider. In all likelihood, your insurance company will cover most if not all, of a detox program and any associated prescription medications. Also, insurance companies will often offer maximum coverage for outpatient treatment. The insurance company's motivation to make such an offer is to entice customers to choose the less expensive form of treatment, that being the aforementioned outpatient treatment. Any other coverage, including inpatient care, will likely be based on the policy's stated coverage percentages for medical treatment.
How much will I need to pay for drug rehab even with Insurance?
Obviously, you would be required to pay anything your healthcare insurance company would not cover. That would certainly include any copay/deductible requirements you have through your policy. You would also be required to pick up the cost percentage requirements, as stated by your policy.

There's also a possibility your addiction therapist will recommend you submit to a therapy option that falls outside the parameters of what the insurance coverage would consider standard therapy. Given you would be required to pay for such treatments out-of-pocket, you would want to confirm which treatment options the insurance company won't cover before agreeing to such treatment.
How long does Insurance cover drug rehab?
Again, this would vary a great deal from one healthcare insurance policy to the next. As a general rule of thumb, insurance companies will cover outpatient treatment for as long as your therapist prescribes it. As for residential or inpatient care, you can expect coverage for at least the first 60-90 days. If your therapist were to recommend extended treatment of up to 180 days, you would want to confirm with your insurance company whether or not they would continue coverage.
What parts of drug rehab does insurance cover?
It's interesting to note that the ACA dictates the categories of drug rehab treatment options insurance companies are required to cover. The law also went so far as to make sure insurance companies could not discriminate against customers with preexisting conditions. That was a big boost for addiction sufferers because of the high likelihood insurance companies would lay claim that the existence of an addiction presumes it was a preexisting condition.

As far as the statutory drug rehab costs insurance companies must cover to some extent, that would include detox programs, drug rehab treatment-related prescription medications (including methadone and Suboxone), outpatient treatment, and standard inpatient treatment costs. It's worth noting that some insurance companies will cover aftercare costs related to ongoing outpatient counseling to help prevent relapses.
What parts of rehab does Insurance NOT cover?
For the most part, insurance companies want to confine customers from getting standard variations of inpatient treatment. Since some of the more modern forms of therapy carry additional costs, insurance companies are under no obligation to cover such costs. That means they could choose to exclude therapy options such as evidence-based therapies (CBT, DBT) and holistic treatment methods such as recreational therapy, equine therapy, art and music therapy, yoga, and meditation therapy.
What medications does insurance cover?
During the addiction treatment process, there are times when a drug rehab physician will feel it's appropriate to prescribe certain medications. This is typically done to help drug rehab clients get through the detox process. Should a client show signs of pain or discomfort, that's the right time for a physician to prescribe relief medications, which would be covered by Insurance.

Additionally, there is a possibility a long-term drug user with a significant addiction to opiates or meth might have to participate in a long-term prescription drug program. This would involve the use of the drugs mentioned above, methadone and Suboxone. Again, Insurance would likely cover the cost of these medications.
What does Insurance not cover outside of the drug rehab facility?
Once a client completes treatment in drug rehab, they are left with aftercare options they can use to help avoid relapses. For the most part, insurance companies will not cover aftercare except for outpatient counseling with the drug rehab of record or a psychologist.
Let Us Help You!
Regardless of where you live, there is a treatment center nearby that can help you overcome your addiction. Call us today for assistance in finding the best treatment for your situation!
GET HELP NOW
Call Today to Get Started
Since 2008, Addiction Treatment Services has built a strong rapport with many reputable treatment centers nationwide. We would never recommend any treatment program to you that doesn't meet your or our own standards. Our goal is to help you find effective, comprehensive care.
To learn more about your UMR coverage for drug or alcohol treatment, contact Addiction Treatment Services today. We can leverage your insurance policy to help you enroll in a high-quality, cost-effective rehab program that promises long-lasting, positive results.