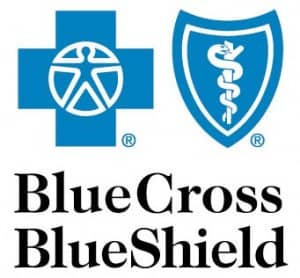 Addiction Treatment Services works with many drug and alcohol treatment and rehabilitation facilities that accept Blue Cross Blue Shield insurance coverage for all types of substance abuse treatment services.
We work with people to locate facilities that will accept their Blue Cross Blue Shield policies for the highest possible level of care at the least amount of expense to those who need help. Contacting BCBS directly may not yield the most options, as we base our referrals on past experience of actual clients who have gotten their treatment programs covered.
Blue Cross Blue shield covers about 98 million Americans under their insurance plans. That comes out to about a third of our nation. As a result, if you are fortunate enough to be covered by Blue Cross Blue shield then you will have a lot of options for a successful and healthy recovery. Blue Cross Blue Shield contracts to just about every treatment center we would possibly suggest. They also pay for a larger chunk of the cost of rehab than most other companies.
Find Drug Rehabs that are Covered by Blue Cross Blue Shield
Blue Cross Blue Shield Health Insurance is accepted by almost every treatment center.

We'll review your Blue Cross Blue Shield Health insurance plan.

We'll help determine if you are covered for substance abuse treatment.

We'll help determine exactly what kind of treatment and how much is covered.
We know that understanding the specifics of your insurance coverage is confusing and not always easy to understand.  Addiction Treatment Services will clarify your insurance coverage with Blue Cross Blue Shield for you and make sure you know exactly what your insurance will cover and what will come out of pocket. We have found that using Blue Cross Blue Shield insurance is one of the best possible options when it comes to treatment. They have great policies towards rehab plans and the cost out of pocket will be relatively low.
Dealing with an addiction problem is stressful enough. Addiction Treatment Services can ease the burden of not knowing what insurance will cover and get you the treatment that you need. We never recommend a rehab treatment facility unless it meets or exceeds our own standards of what comprises and effective, comprehensive and client-centered program. Contact us and let one of our talented professionals provide you with the help you need to start down the road to a better life. You don't have to figure things out on your own; our experts are standing by and waiting to help today!
Call Addiction Treatment Services at 877-455-0055 to get a complimentary benefits check to see what programs will accept your Blue Cross Blue Shield policy.